4 skincare tips to help reduce neck wrinkles
From the Department of Dermatology Department at Mount Sinai Hospital, New York, Dr. Marina Peredo once said of the neck area: "The neck skin does not have as many sebaceous glands as the face, so it is prone to dehydration. The density of adipose tissue and skin connective fibers in this area is also lower than that of the face, so the neck skin is also thinner and more prone to sagging. But it is a paradox that the skin of the neck is of least concern to women."
Therefore, do not only care about facial skincare but neglect the neck skin. Because this is the first area to report aging on your body. To keep the skin in this area always firm, BeautyStyleHub reveals to you the following 5 secrets.
1. DON'T FORGET ANTI-SUN CREAM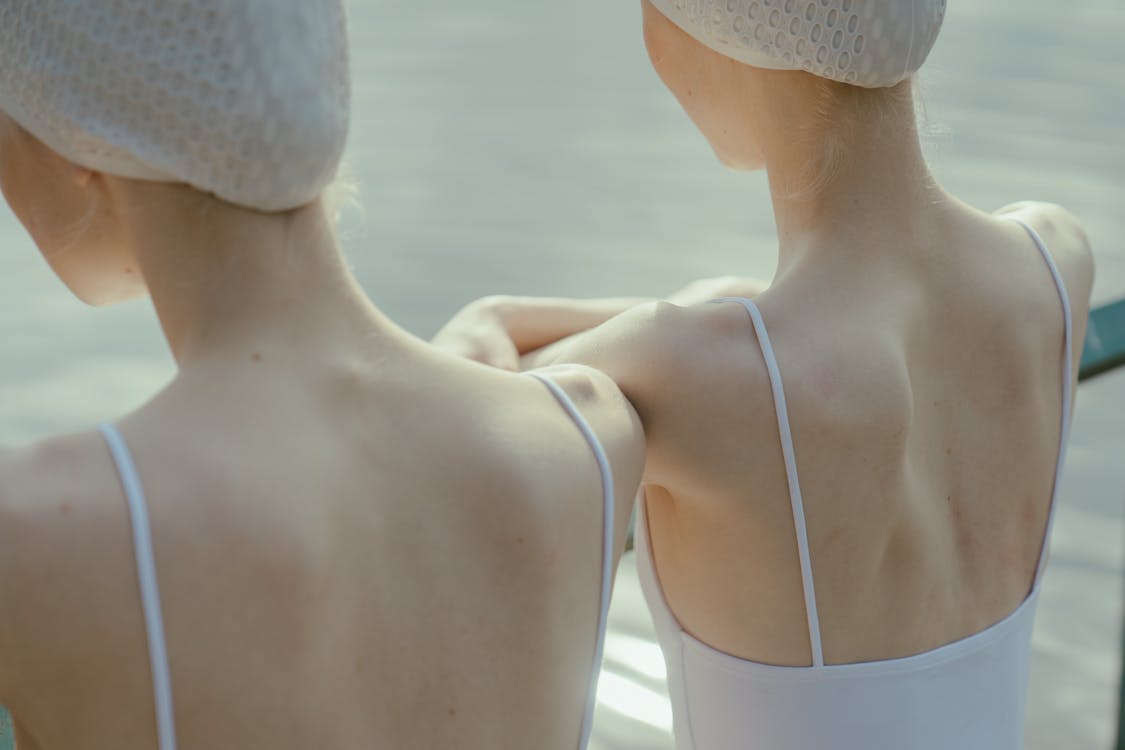 The leading cause of dark spots, skin aging, and wrinkles is harmful UV rays. So if you want your neck skin to be healthy and smooth, you must not skip applying sunscreen regularly. Although this is one of the simple anti-aging skincare steps, people often only have the habit of applying sunscreen to protect the face but pay little attention to the neck area.
Note: This post may contain affiliate links, which means if you buy from my link I might make a small commission. This does not affect the price you pay. See the full affiliate disclosure

 

here.
In addition, ask for the help of other protective items such as sunscreen to fully shield the skin and limit the harmful effects of UV rays.
2. Exfoliate your neck
The skin of the neck area is often uncovered and prone to dryness, so it needs more care. Spend at least 2-3 times a week to exfoliate the body, especially the neck area; this way, the layers of dirt, dullness clinging to the skin will be cleaned. From there, the skin will gradually become whiter.
Please pay attention to clean the neck area with makeup remover, then rinse with cleanser. This step will help the skin breathe better, help the exfoliation process be more effective, and absorb other skincare steps.
3. USE A NECK SKINCARE MASK
Neck masks do not require too many nutrients; they mainly just provide moisture and whiten the skin. You can take advantage of the ingredients available at home to make face masks for neck care.
POTATO MASK
Potatoes are used to help reduce wrinkles by stimulating collagen production, improving skin elasticity and texture. This helps to make the skin smoother.
How to do:
Mash or squeeze potatoes.
Apply a mixture of both pulp and water on your neck for 15 minutes.
Rinse.
Aloe Vera Mask
A face mask with aloe vera helps you remove dead cells on the skin and stimulates the body to regenerate new skin cells, making the skin brighter. The aloe vera plant gel stimulates the synthesis of collagen and elastin fibers, helping to prevent the destruction of the skin when aging.
How to do it: Clean aloe vera and then puree it, apply it directly to the neck, leave it on for about 20 minutes and then wash it off. This formula should be used in the evening for the best effect.
4. NECKLACE MASSAGE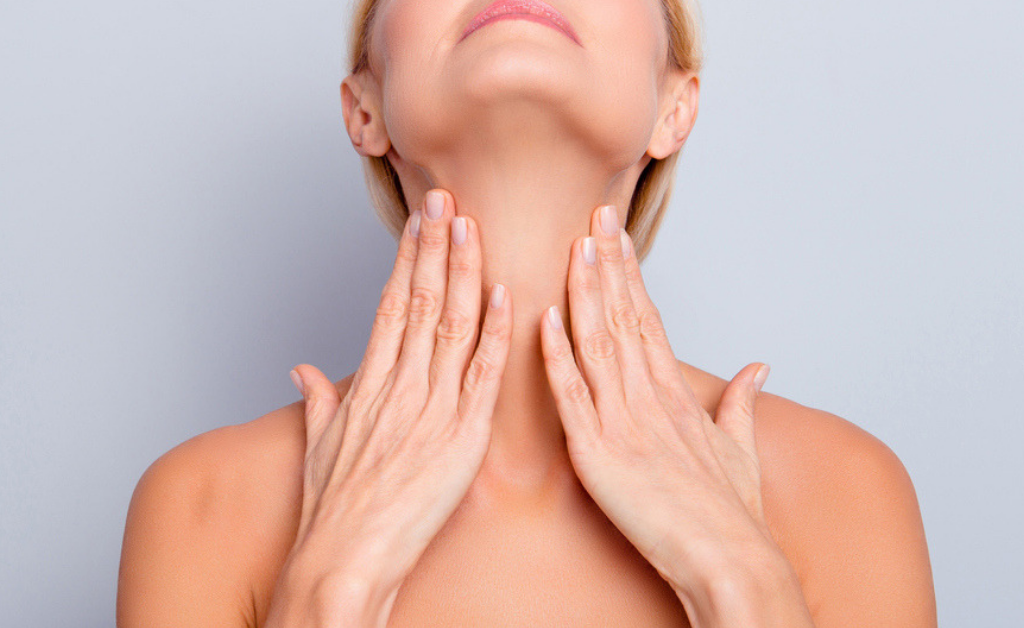 The neck skin is often prone to wrinkles; if you want to reduce these ugly wrinkles, in addition to taking care of skincare products, you need to combine it with regular massage.
Doing:
Tilt your head back with your eyes straight up.
Place your fingers on your neck and gently swipe down until you touch your collarbone.
– Perform 3 times, each time for 10 seconds.