How many times have you determined to lose lower belly fat and still failed? In these days of being at home, try to take advantage of your free time to regain your ant waist with these super easy exercises that BeautyStyleHub is about to share shortly.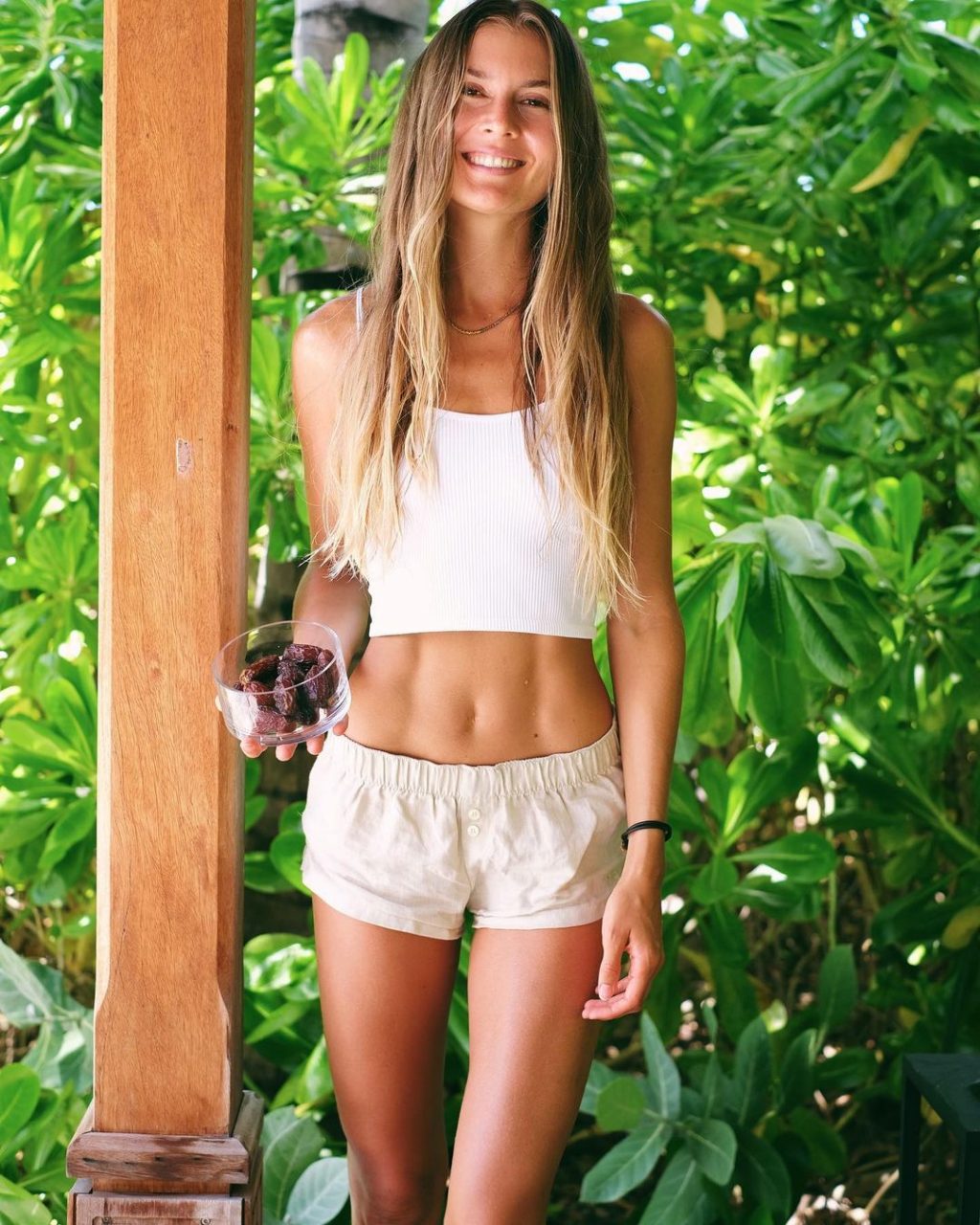 The leading cause of lower belly fat is usually because you have to sit a lot or do some exercise. It can be said that lower abdominal fat is quite challenging to reduce because this is an area where dense fatty tissue is concentrated. However, it will not be difficult when she perseveres in training and builds a healthy lifestyle for herself. Let's accompany BeautyStyleHub to regain firm lower abs through the following 6 movements. Wish you quickly get a flat stomach, and don't forget to show off your post-workout photos with BeautyStyleHub!
CROSSBODY CLIMBER
This is one of the familiar movements of Cardio exercises. With the presence of Cross Body Climber, abdominal muscles will be increased in energy-burning efficiency like never before.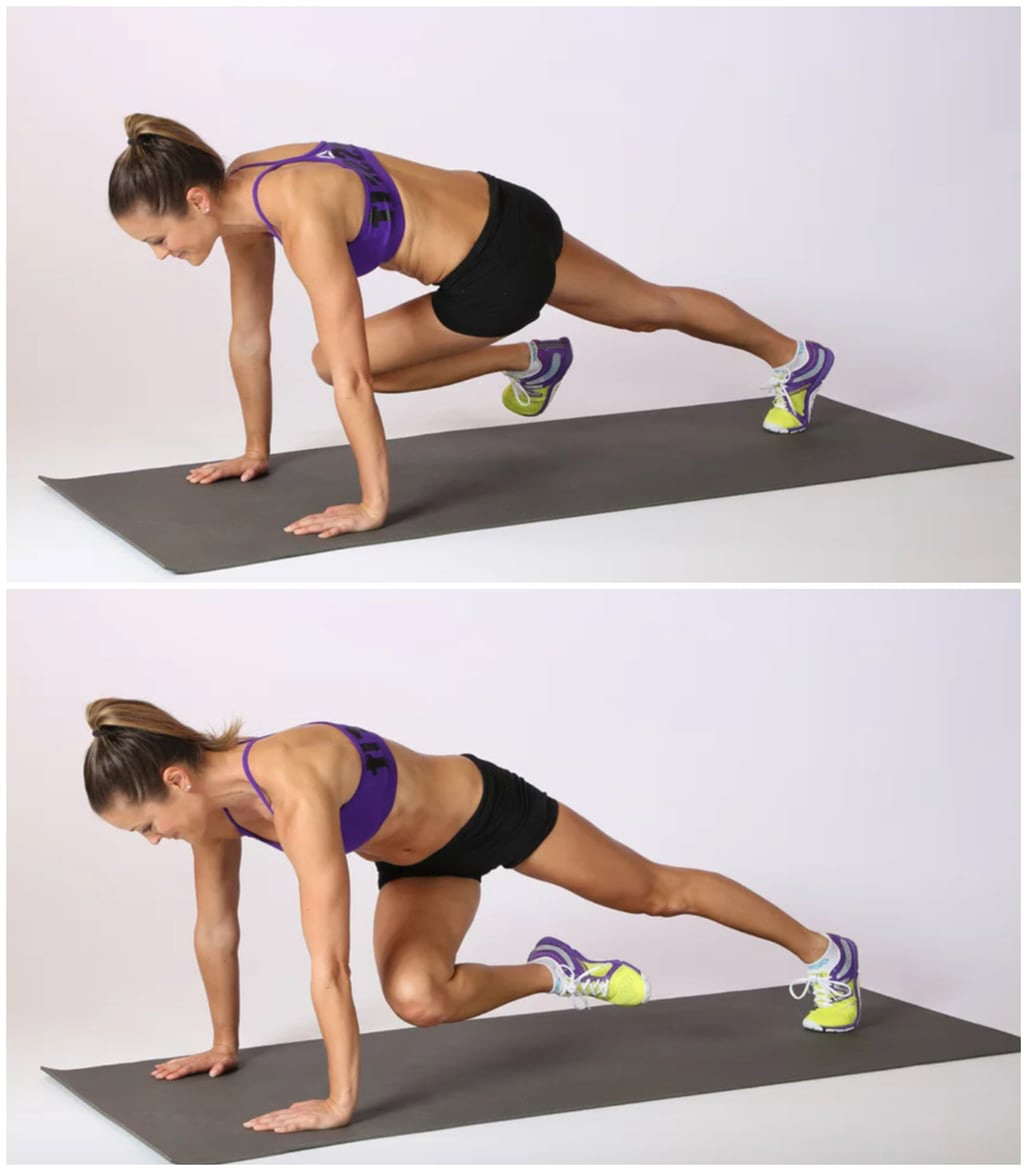 First, you need to enter the exercise with a push-up position, feet shoulder-width apart, arms straight and eyes looking forward.
Next, squeeze your body, twist it, and lift your right leg and bring it to your left chest. You will have to balance on your left foot, then lower your right leg back.
You repeat this movement with the other leg and do it continuously 12-15 times.
The note for you is to try to keep your body in a straight line throughout the exercise. It would help if you did not let your back arch or protrude too high because it will adversely affect the spine.
SCISSORS CRUNCH ONLY
The Scissors Crunch move is considered one of the heavyweight movements, focusing entirely on the body's lower abs and core muscles.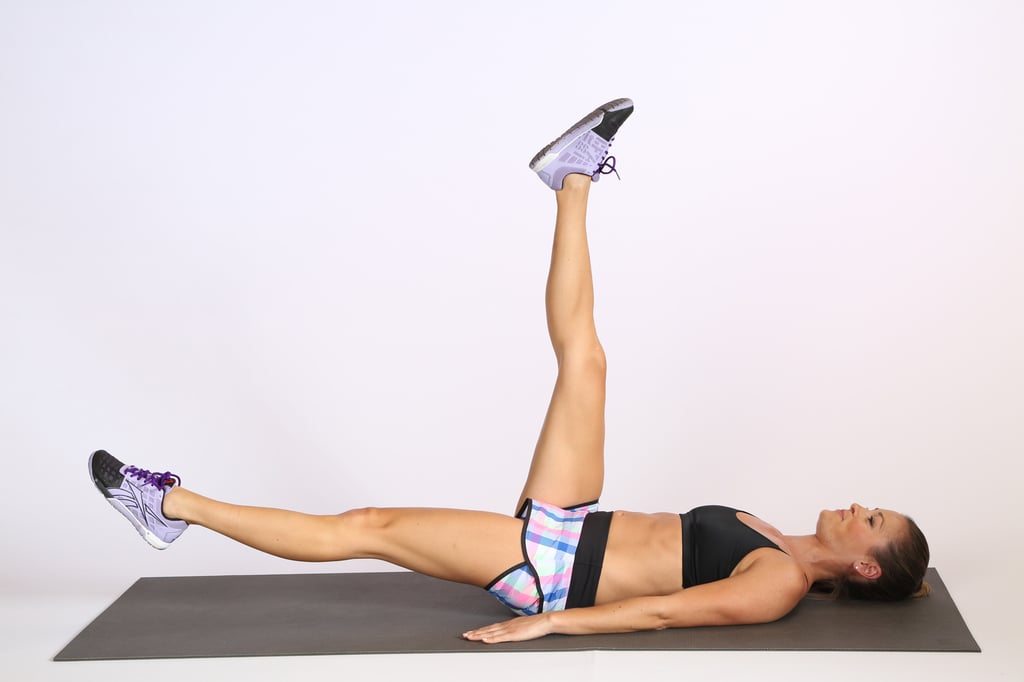 You start by lying on your back on an exercise mat. You can put your hands close to the carpet or raise your hands parallel to the mat to make the exercise more effective.
Next, press your back into the mat and bring your feet up as close to the ground as possible.
Start moving the leg by lifting the right leg and lowering the left leg. It would help if you alternated legs 12-14 times.
BICYCLE CRUNCH ONLY
Referring to Bicycle Crunch, it is necessary to mention the effect of this movement on the lower abs and intercostal muscles. With exercises that simulate cycling movements, your lower abdomen will be burned to the fullest extent.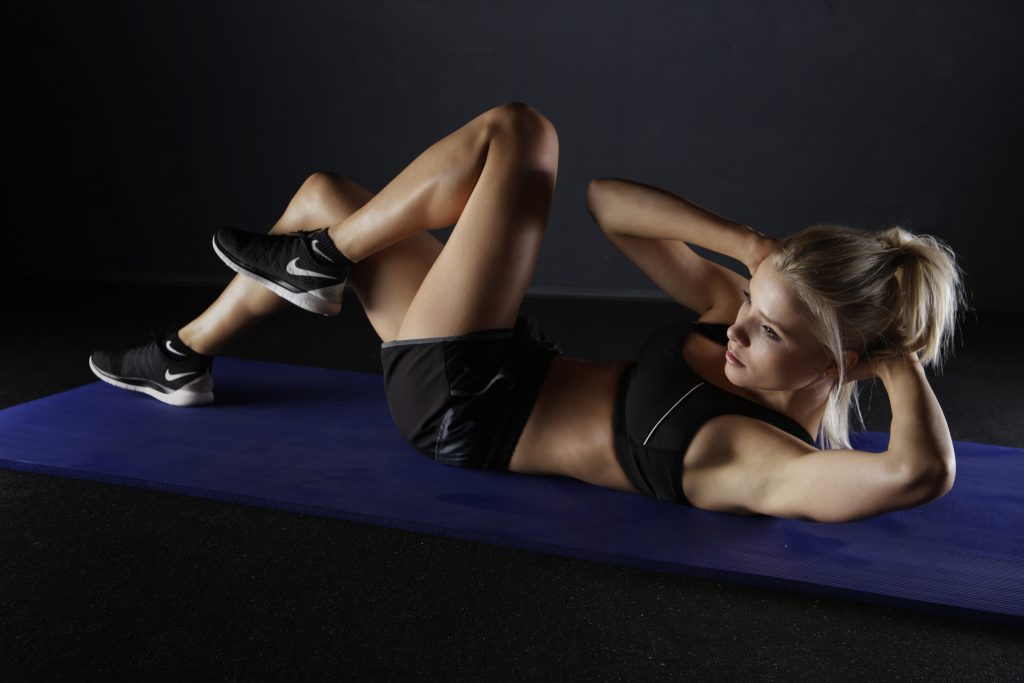 You continue to start in a prone position on the mat. Lift your shoulders and extend your elbows, fingers resting on your temples or the back of your neck.
Lift your legs up and slightly bend, then kick your right foot forward, left leg bent to the right elbow. You continue to repeat the movement with the other side.
You should make this move 12-15 times on each side.
PLANK
It can be said that Plank is a very normal movement to everyone. This movement is quite simple and directly affects the abdominal muscle group, especially the lower abdominal muscles.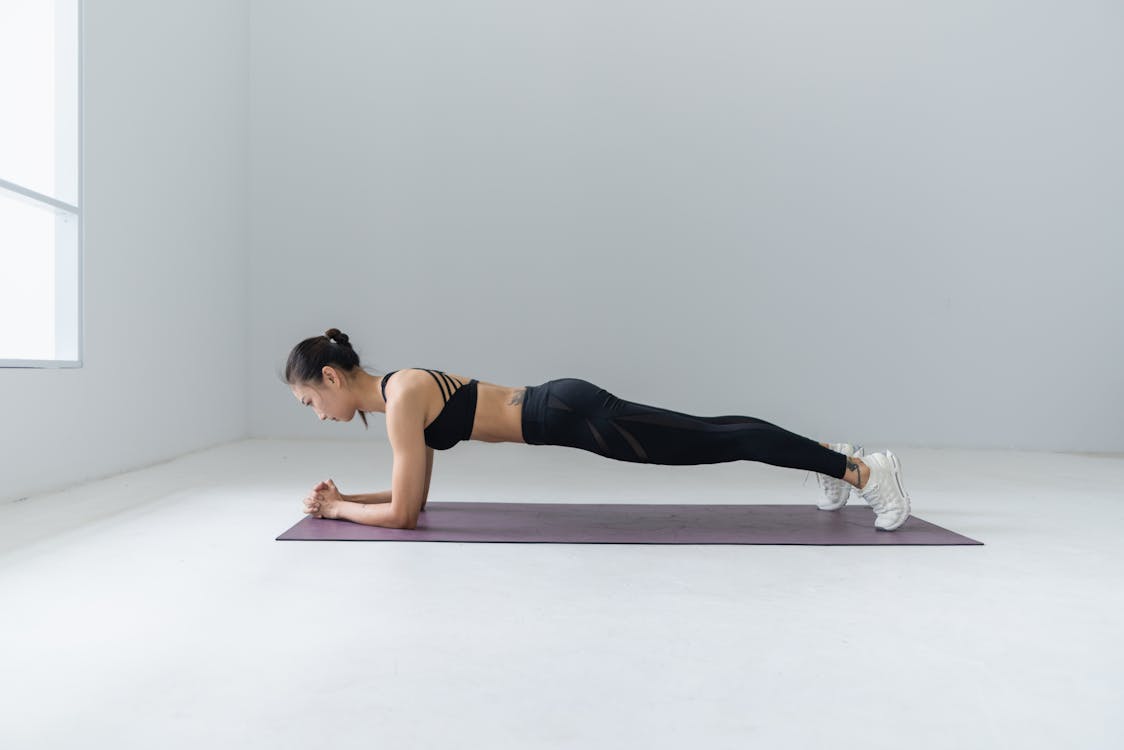 Start by lying on your stomach and stretch your legs straight back, hands resting on the mat. Press the palm of your hand firmly into the floor to reduce the impact on your wrists.
Next, rotate your shoulders and push your shoulders back, arms slightly bent.
Next, you need to squeeze your stomach and keep your body straight and not moving for 30-60 seconds.
Although the Plank is quite simple, you need to pay attention to keep the body in a straight line. If you slouch or push your butt too high, it will lead to spinal problems.
REVERSE CRUNCH
For this move, you do not need to use any training equipment. And Reverse Crunch is also a move c has the most direct impact on the lower abdominal fat and core muscles.
It would help if you prepared to lie on your back, arms stretched along your body and palms down on the mat.
Raise your legs so that they are perpendicular to the mat, and at the same time, close your legs and shins parallel to the mat.
Then squeeze your abs, curl your tailbone, and lift your butt off the mat. At this point, your toes should point straight up to the ceiling. You need to hold this movement for 1 second and then slowly lower your legs.
Repeat this movement continuously 12-15 times.
Please note that this movement needs to be practised slowly enough to be effective. In addition, you need to press your shoulders to the mat and stay still to avoid unnecessary back injuries.
STRAIGHT LEG RAISE
Straight Leg Raise is one of the movements in high-intensity exercise. This movement helps activate the entire core muscle and effectively reduce belly fat.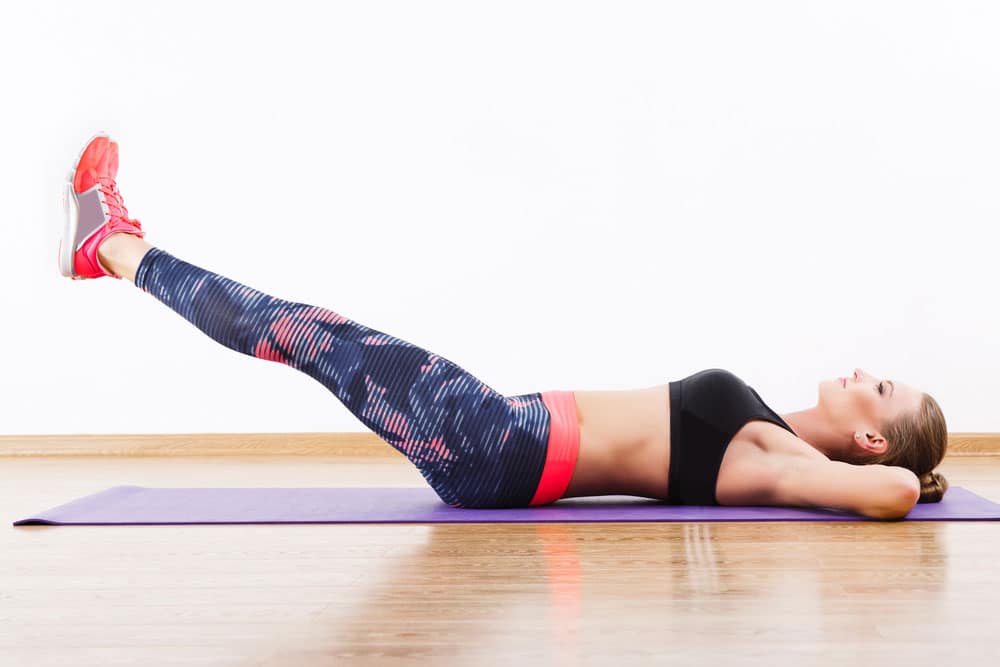 Starting in a prone position, press your lower back against the mat.
Next, squeeze your abs and glutes, and lift both legs so that your feet are facing the ceiling. You can keep your knees slightly bent as you raise your legs.
You need to hold the above position for 1 second and bring your legs back to the starting position.
Repeat continuously for 10-12 times
One note for this move is that you must always press your lower back to the floor. This helps to limit the sagging of the back that leads to back pain later on. If you find it too difficult, put your hands under your buttocks to limit back pain.