6 Instagram accounts with beautiful nail ideas
Unlike makeup or hair color, with nails, there can be many trends at the same time. If you are wondering what beautiful nail designs to choose for the New Year, let's take a look at the Instagram of today's top creative artists with us!
PARK EUNKYUNG (@NAIL_UNISTELLA)
Park Eunkyung, better known as Unistella, is one of the most famous nail artists in Korea. She is also the creator of the trend of mirror affect nails, nail jewelry, transparent pins… contributing to shaping many different styles.
Beautiful nails
The incredibly style of glass nail used to create a craze in the world of nail art lovers. Photo: Instagram nail_unistella.
Note: This post may contain affiliate links, which means if you buy from my link I might make a small commission. This does not affect the price you pay. See the full affiliate disclosure

here.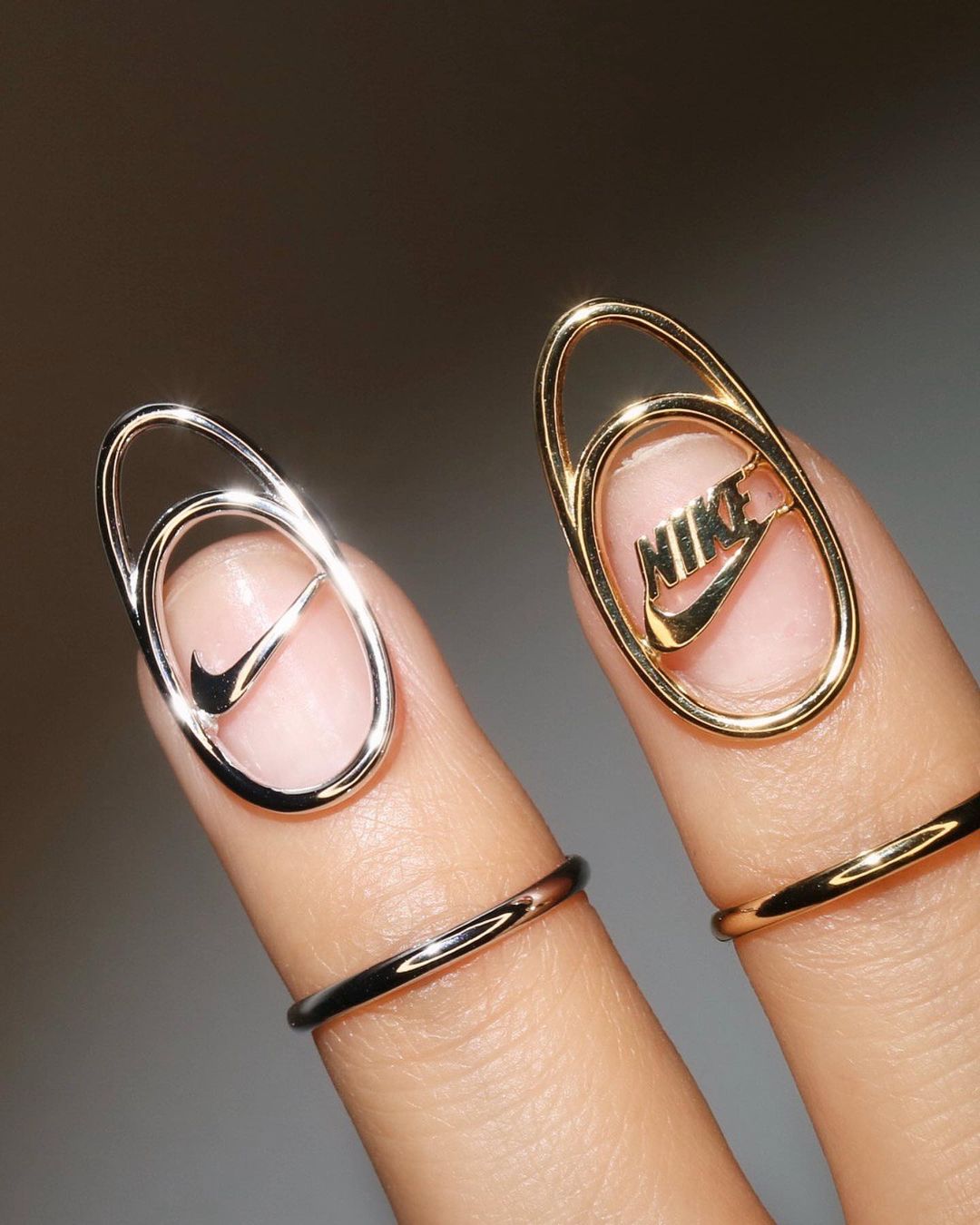 Jewelry nails
Not only broke the way in paint colors and textures, but Park Eunkyung also pioneered unique nail jewelry designs. Photo: Instagram nail_unistella.

This is the hottest nail art trend in Korea today.
As the one who does the nails in the music videos or shows of many famous female stars like BlackPink or Twice, Park Eunkyung's Instagram is for girls who want to follow the latest nail trends with inspiration from celebrities. Korean stars.
BlackPink Jennie's nails
This sweet nail design appeared in BlackPink's Ice Cream MV. Photo: Instagram nail_unistella.
Park Eunkyung is fond of long nails, using pastel as the leading color tone and the color for cute cartoon motifs.

Korean nail artists are applying the trend of transparent nails with cute textures on many different designs. Photo: Instagram nail_unistella.
HANG NGUYEN (@THEHANGEDIT)
Hang Nguyen is a Vietnamese-born nail artist living and working in Los Angeles, USA. In contrast to Park Eunkyung, Hang Nguyen loves short nail designs close to the natural nail length. She favors cute, fun, and colorful nail styles.
Beautiful nails with floral patterns
The colors in Hang Nguyen's style are varied, combining hot and cold tones ingeniously. Photo: Instagram thehangedit.
For those of you who want to have short but still unique nails and try out many nail styles, the Instagram account @thehangedit is the inspiration for you.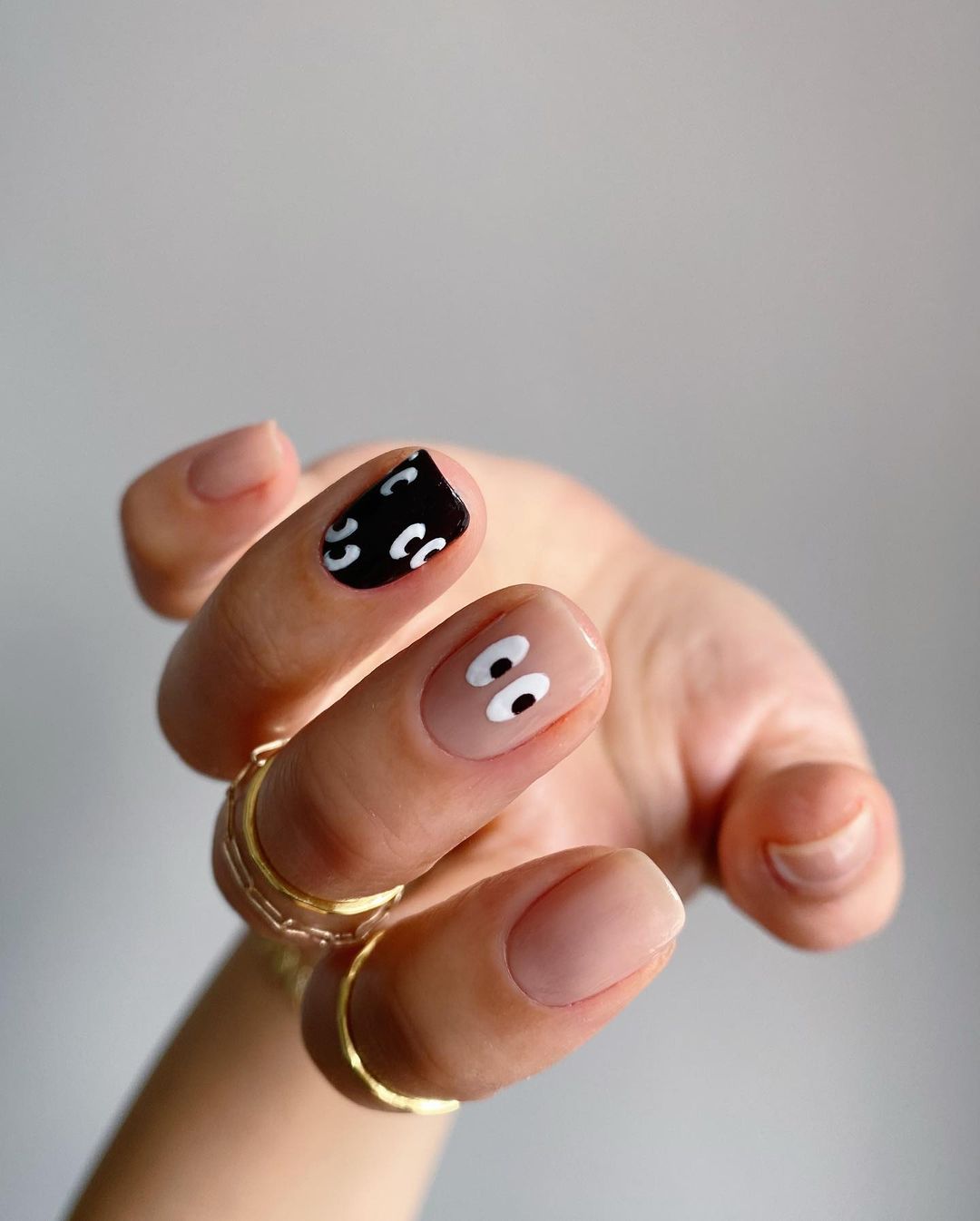 Emoji nail art
The common point between Hang Nguyen's works is simple but extremely interesting. Photo: Instagram thehangedit.
The trend of Hang Nguyen in early 2021 is Pop Art-inspired colors and Gen Z motifs.
Beautiful nails emoji
Hang Nguyen loves and uses a lot of smileys in her recent nail designs. Photo: Instagram thehangedit.
MEI KAWAJIRI (@NAILSBYMEI)
Mei Kawajiri is a nail artist with a very personal style and is not limited by any trends. She has collaborated with many Hollywood stars such as Ariana Grande, Dua Lipa, the Gigi sisters, and Bella Hadid.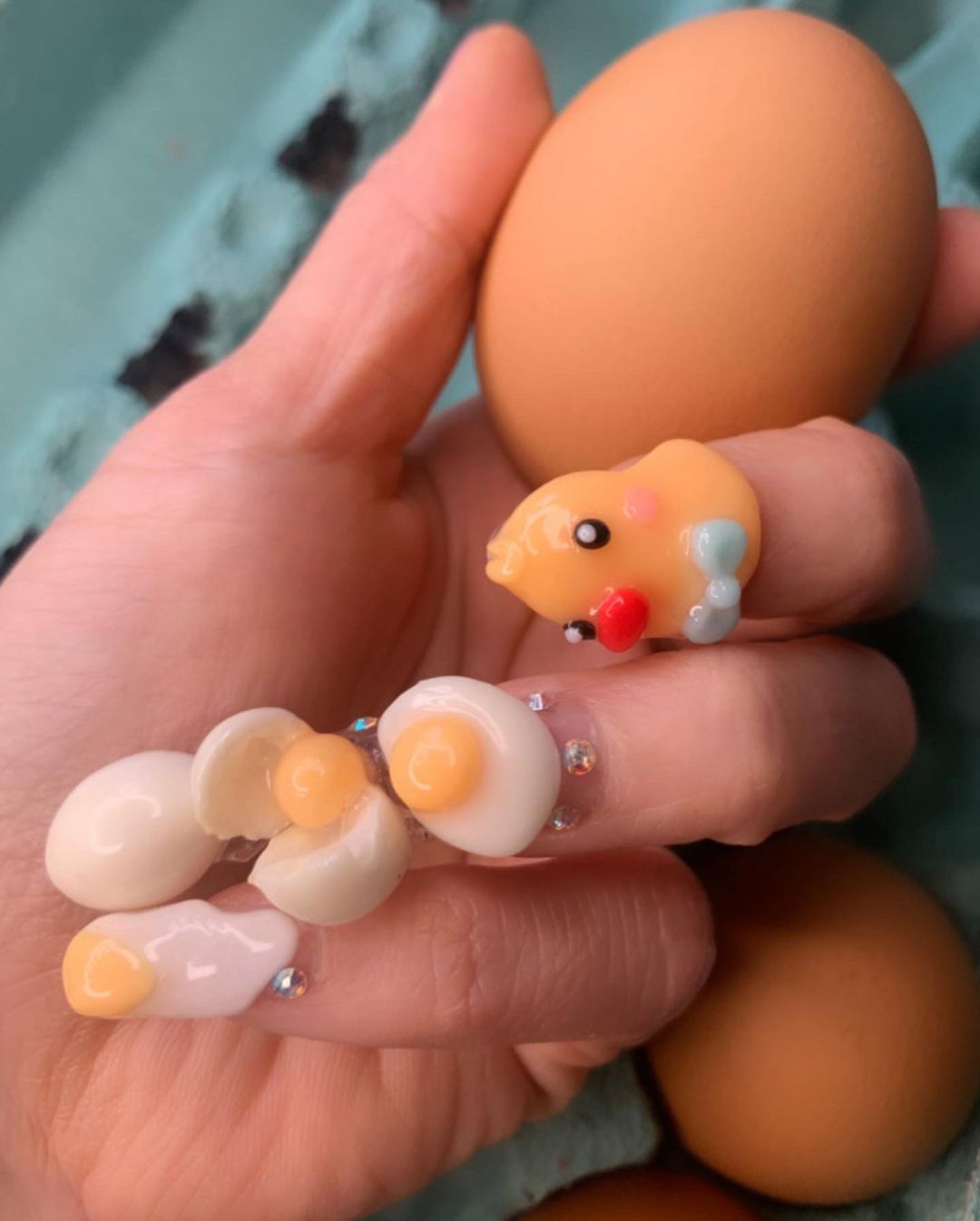 Chicken nails
Breaking and different is Mei's creative style. Photo: Instagram nailsbymei.
Unique, beautiful nails
Not only art, but Mei used scientific knowledge on the nails made for model and actor Hunter Schafer. Photo: Instagram nailsbymei
More specifically, she has a close relationship with designer Marc Jacobs. Mei is the creator of 21 nails for the fashion house's Spring-Summer 2020 collection.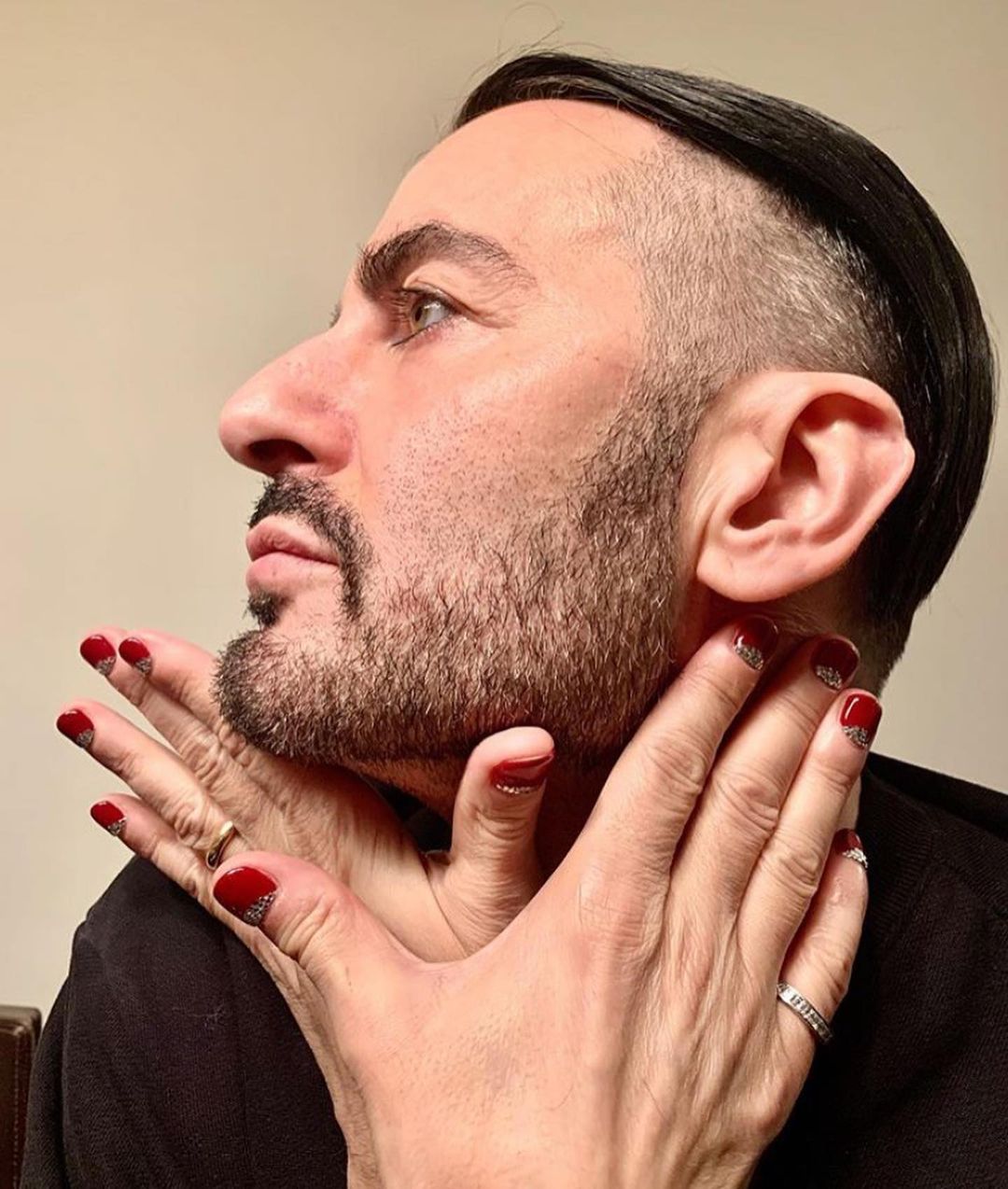 Beautiful nails Marc Jacobs
Mei and Marc Jacobs experimented with a unique crystal nail design. Photo: Instagram nailsbymei
Coming from the land of animated movies, it's not surprising that textures and characters from hit anime inspire Mei's recent designs.
Cartoon nails
With her cartoon-patterned nail designs, Mei proves that inspiration can come from anywhere. Photo: Instagram nailsbymei.
GEORGIA RAE (@RAELONDONNAILS)
If you are not too fond of colorful nail designs but want to find a simple and elegant style, you can visit the Instagram of Georgia Rae – a nail artist from the UK.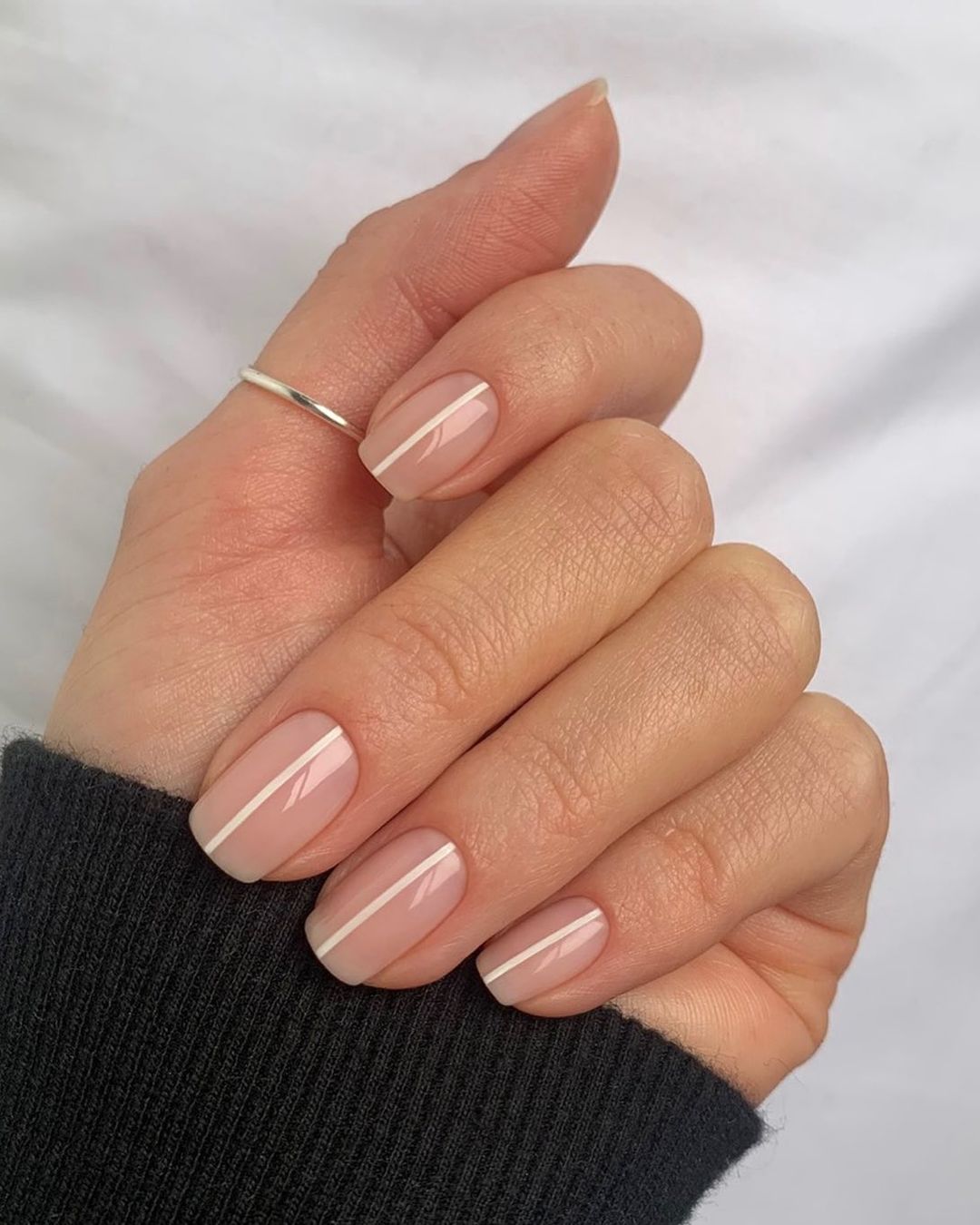 Elegant nails
Minimalist textures on natural nail colors are a style that Georgia Rae often applies. Photo: Instagram raelondonnails.
Unlike Asian nail artists, Georgia inspired a more minimalist style, with neutral foundations and embellishments at the tips. This is the standard of the French nail trend that nail believers love like.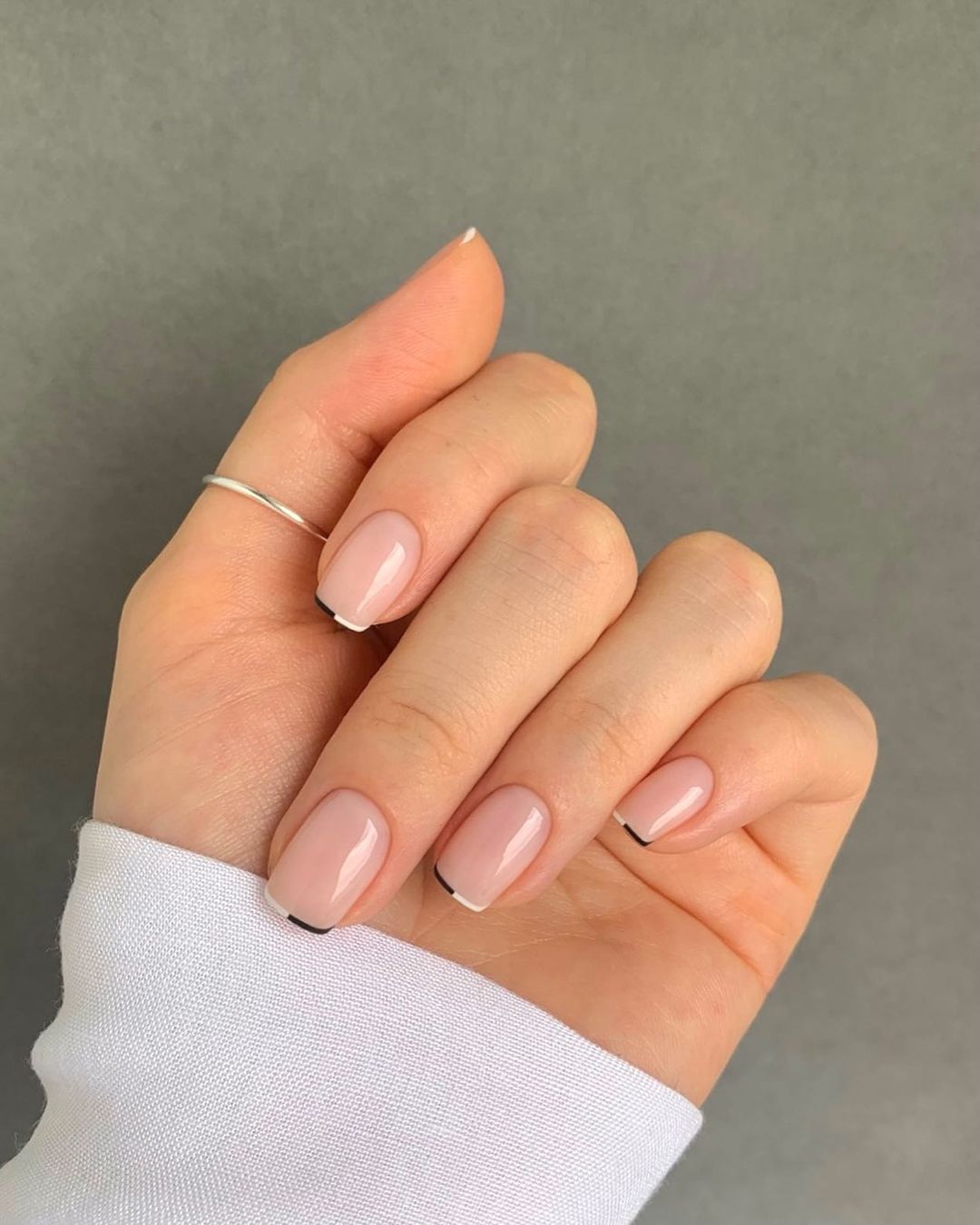 French manicure
Minimalist style is popular with European ladies. Photo: Instagram raelondonnails.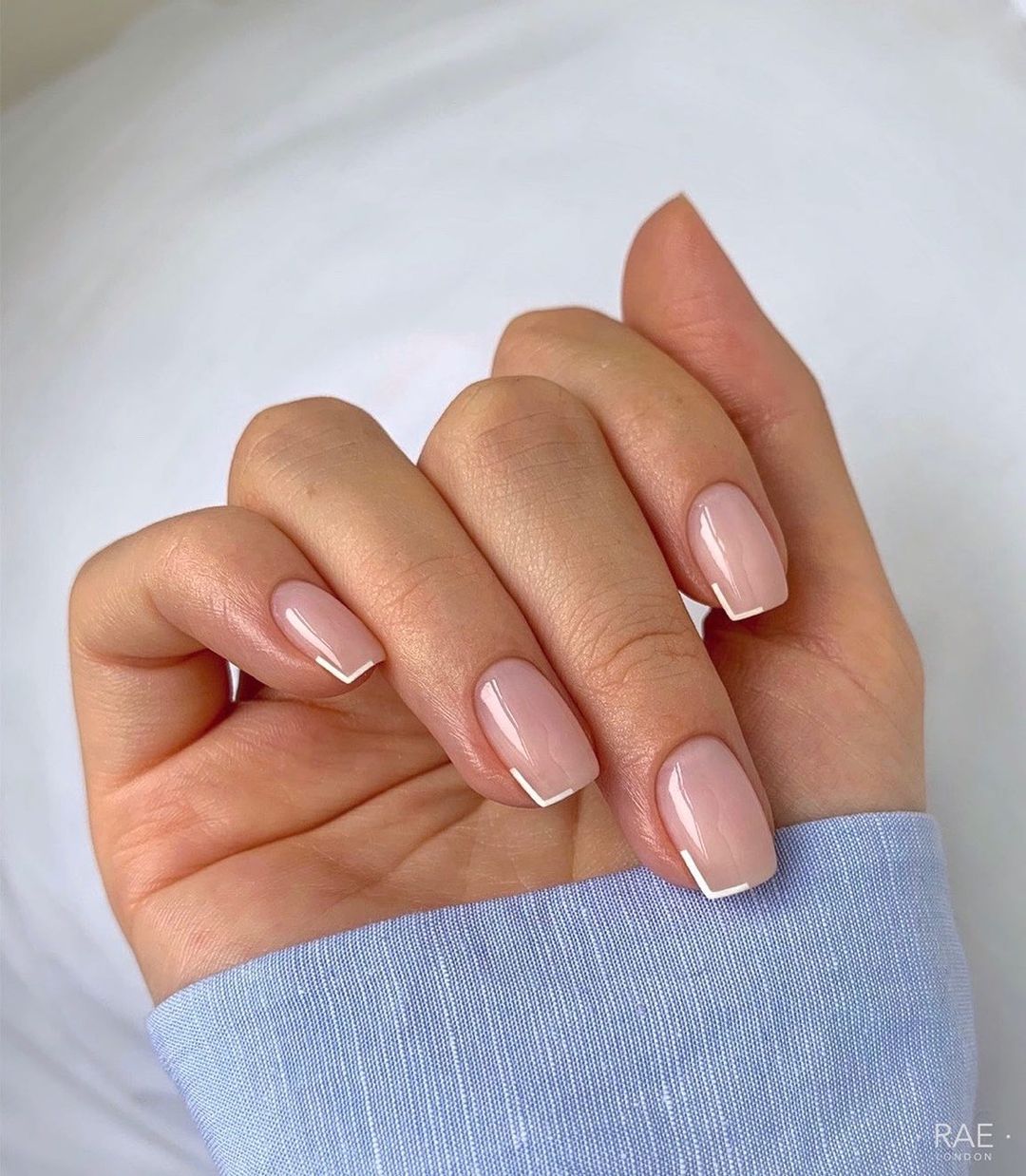 French manicure
The tip of the nail is a boring part, but it is a place for the artist to unleash his creativity. Photo: Instagram raelondonnails.
JESSICA WASHICK (@JESSICAWASHICK)
Jessica Waschick is a creative person who is both a famous nail artist and the Design Director of Nike. She desires to inspire everyone to create their works of art, more specifically, the field of nail art.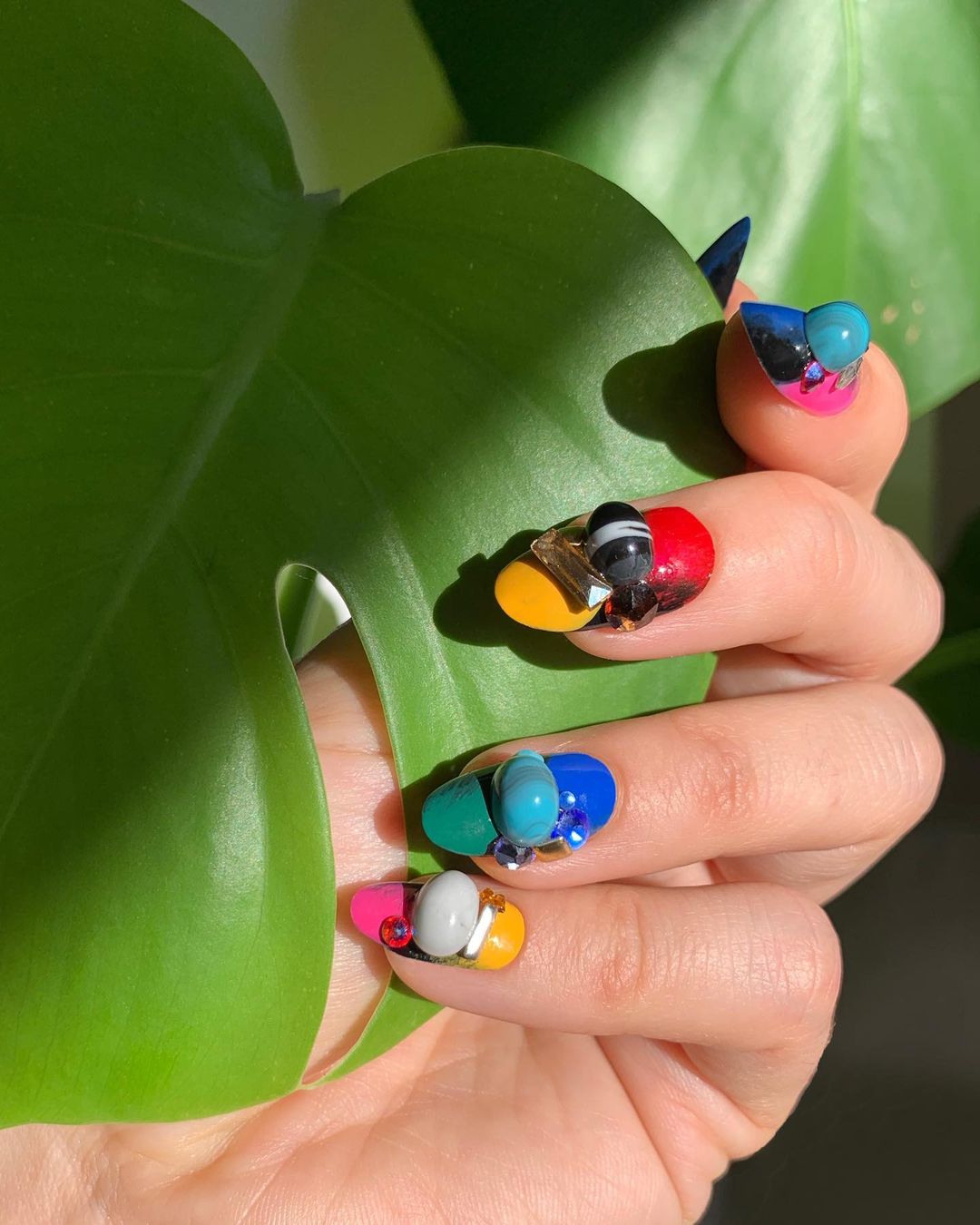 Colorful nails
Jessica has varied colors and different techniques to create different nail designs. Photo: Instagram jessicawashick.
With that desire, her designs inspire and encourage people to observe and apply different life materials to find their style.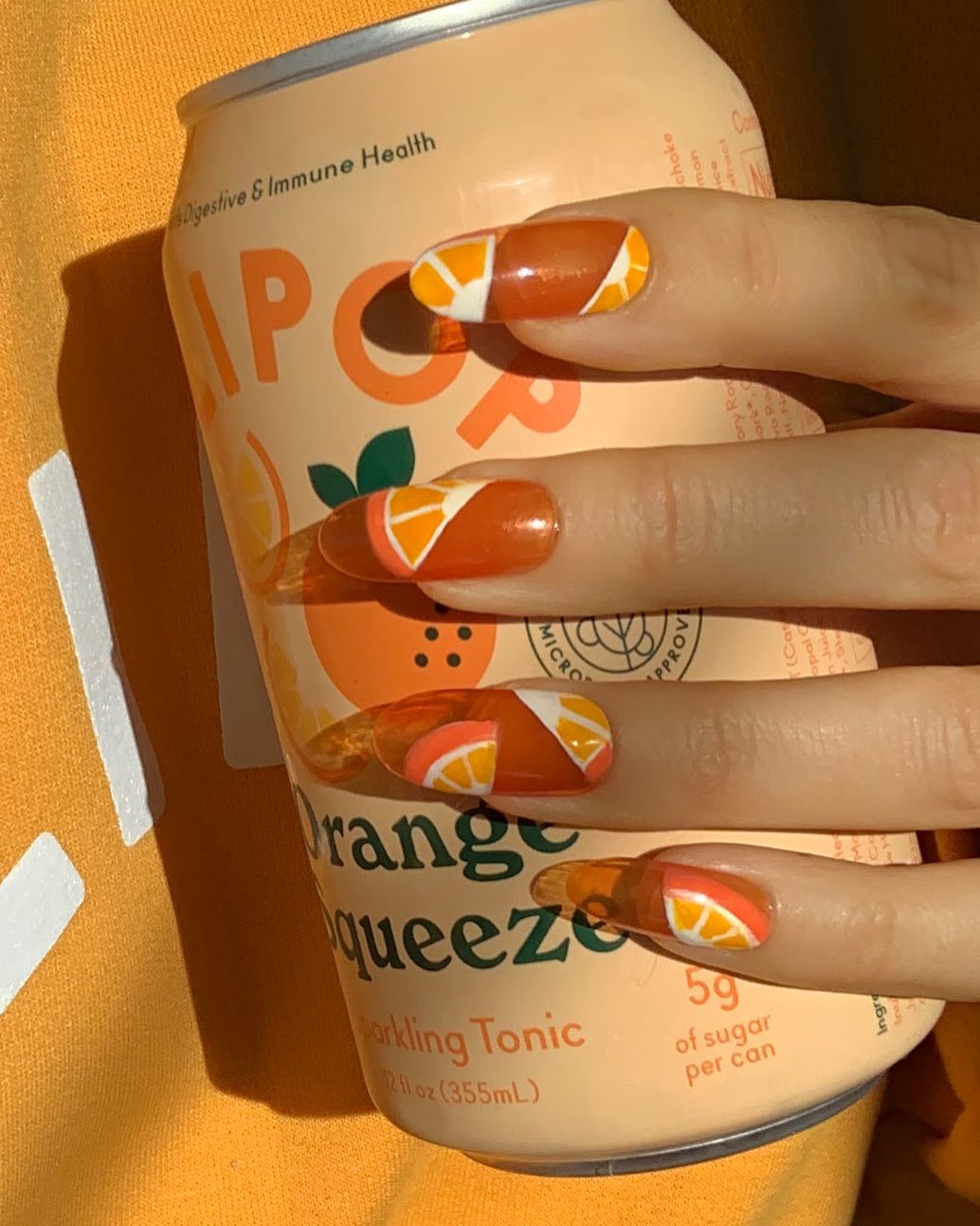 Fruit nails
The fruity nail pattern is inspired by the packaging design of her favorite drink. Photo: Instagram @jessicawashick.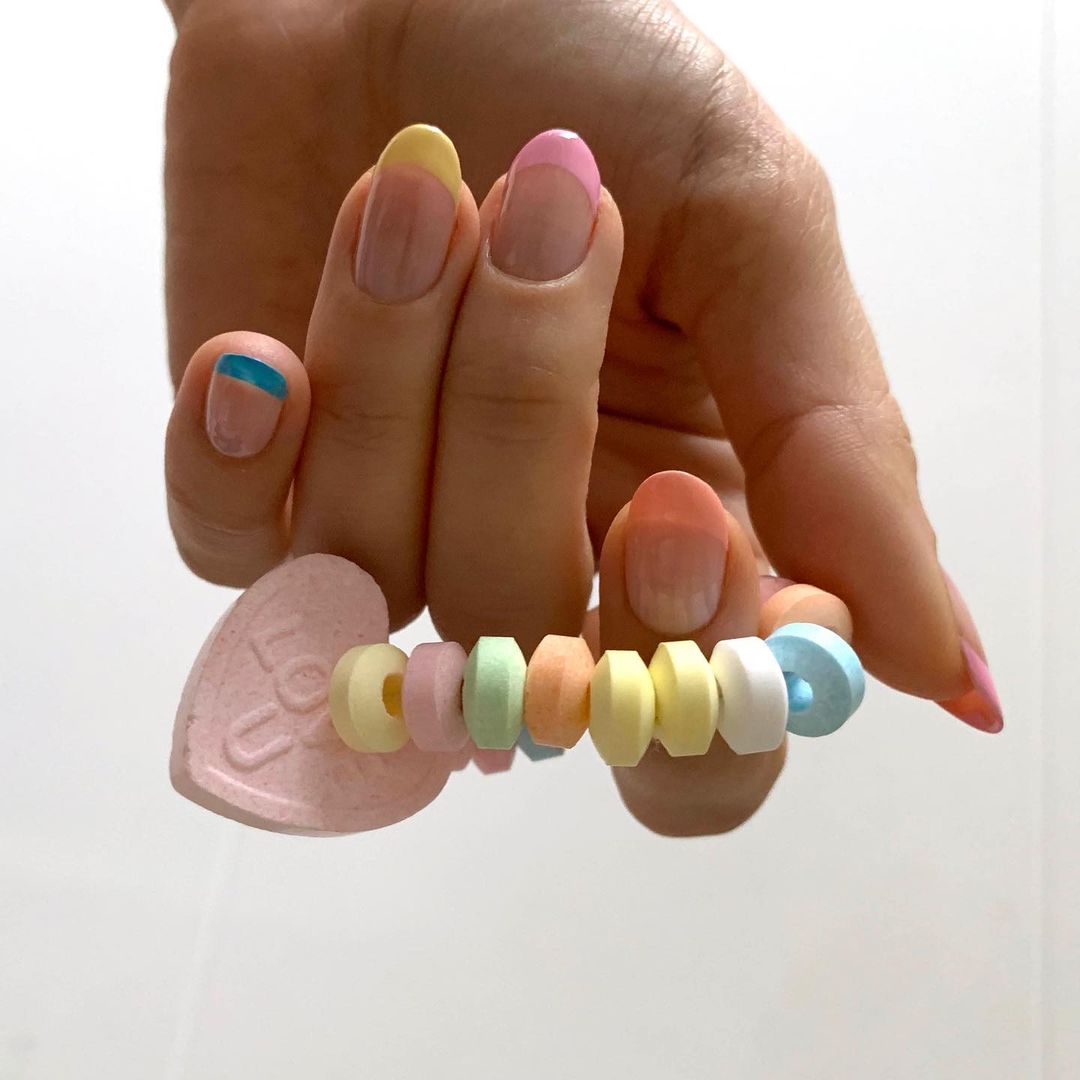 Pastel nails
Jessica combines the nail polish trend with pastel colors to create a lovely candy design. Photo: Instagram jessicawashick.
STEPHANIE STONE (@STEPHSTONENAILS)
Stephanie Stone is a nail artist who has collaborated with many Hollywood stars such as Demi Lovato, Miley Cyrus, Billie Eilish … and works in the fashion field. Thanks to that, fashion has created an endless source of inspiration for her nail designs.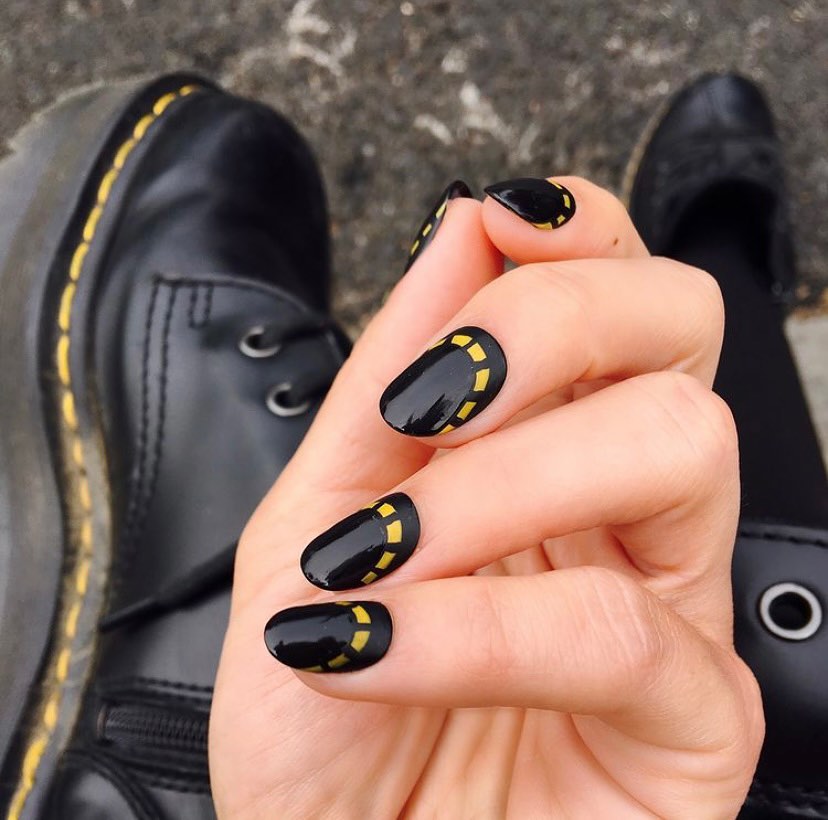 Fashionable nails
Stephanie Stone cleverly applies the black-and-gold design on the shoe to the nail pattern. Photo: Instagram stephstonenails.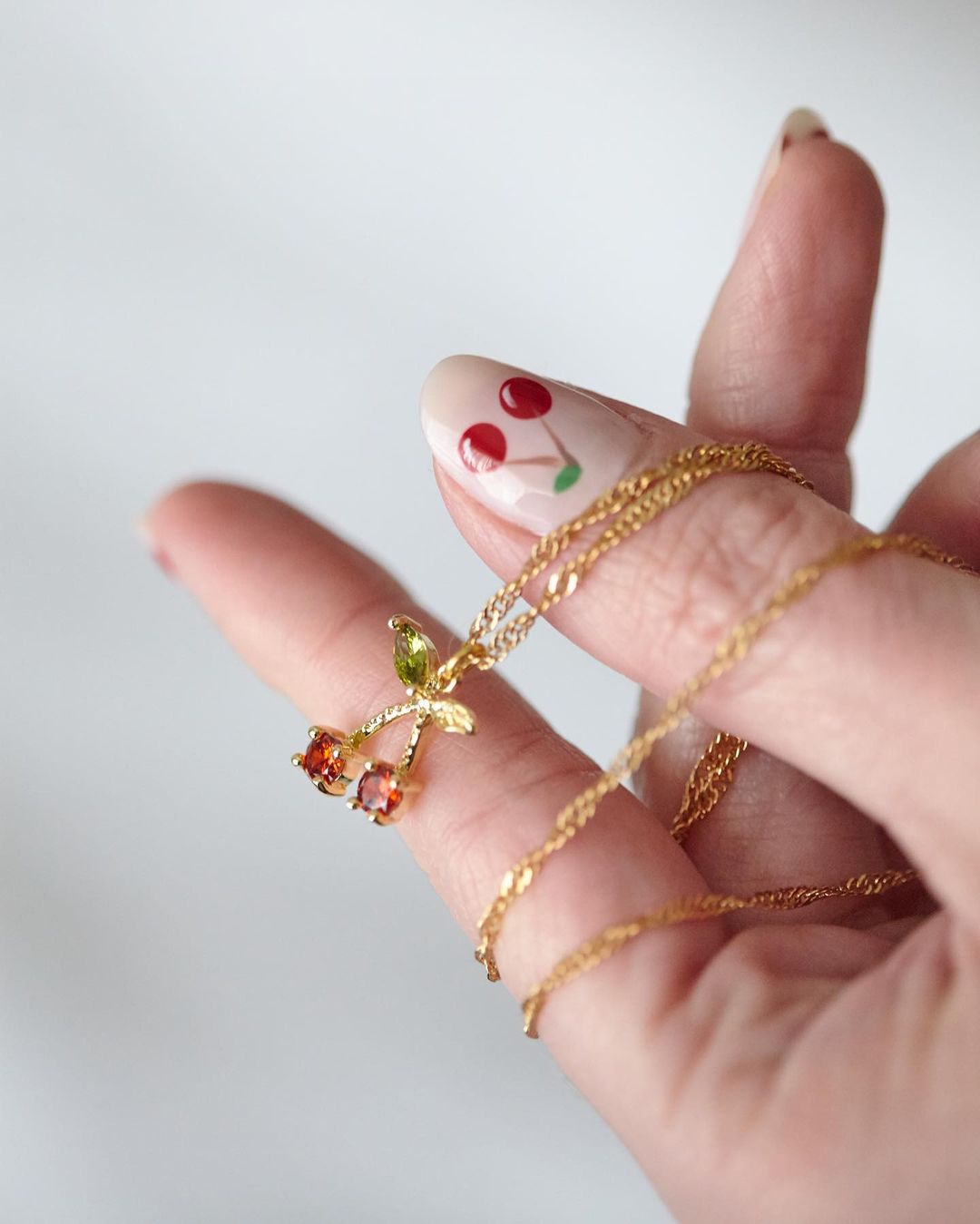 Cherry nails
Accessories are also a source of Stephanie's inspiration for cherry motifs. Photo: Instagram stephstonenails.
Stephanie also uses nail art to write her very own fashion style through shoe designs.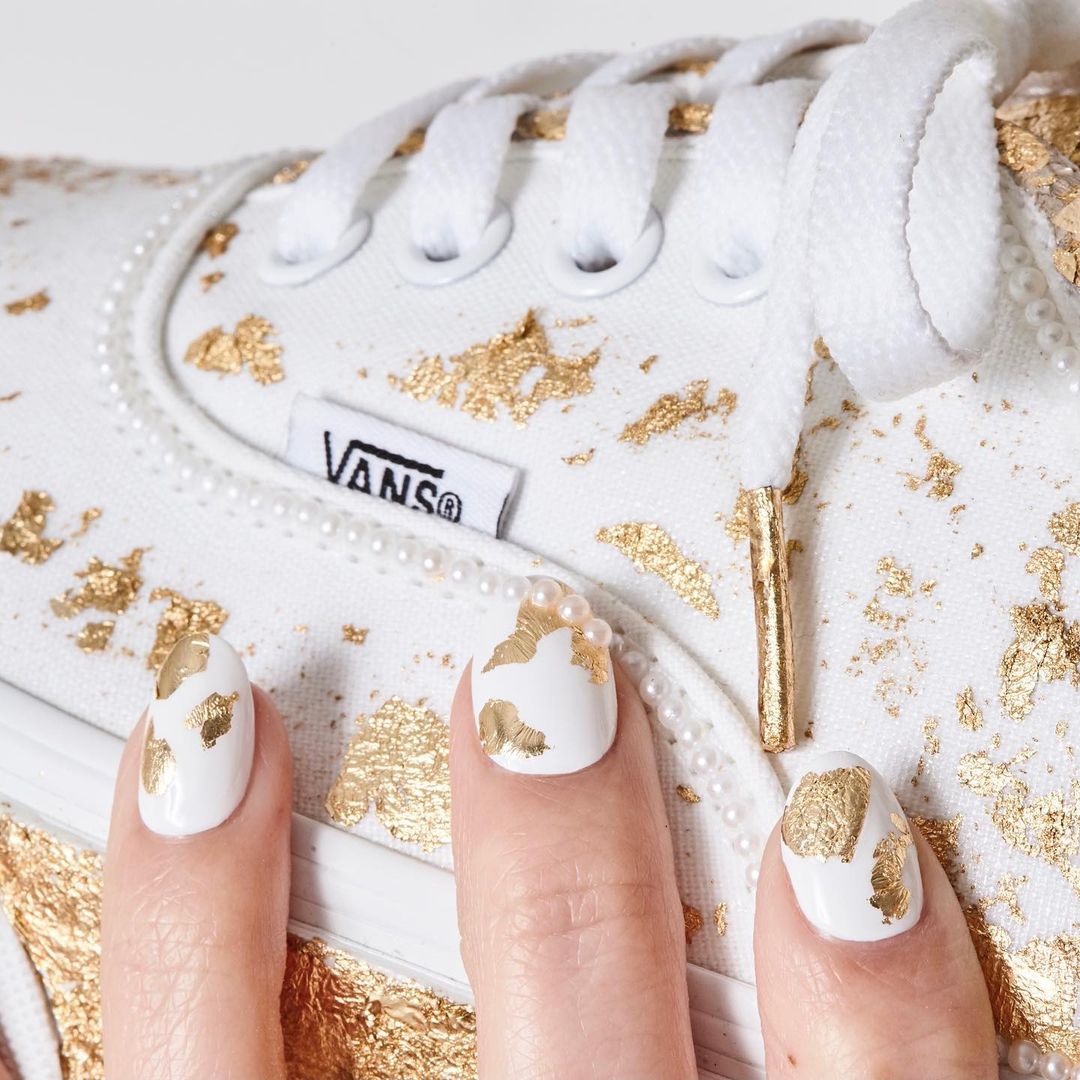 Gold plated nails
She created a shoe-pedicure with a gilded pattern dotted with pearls on a classic white background. Photo: Instagram stephstonenails.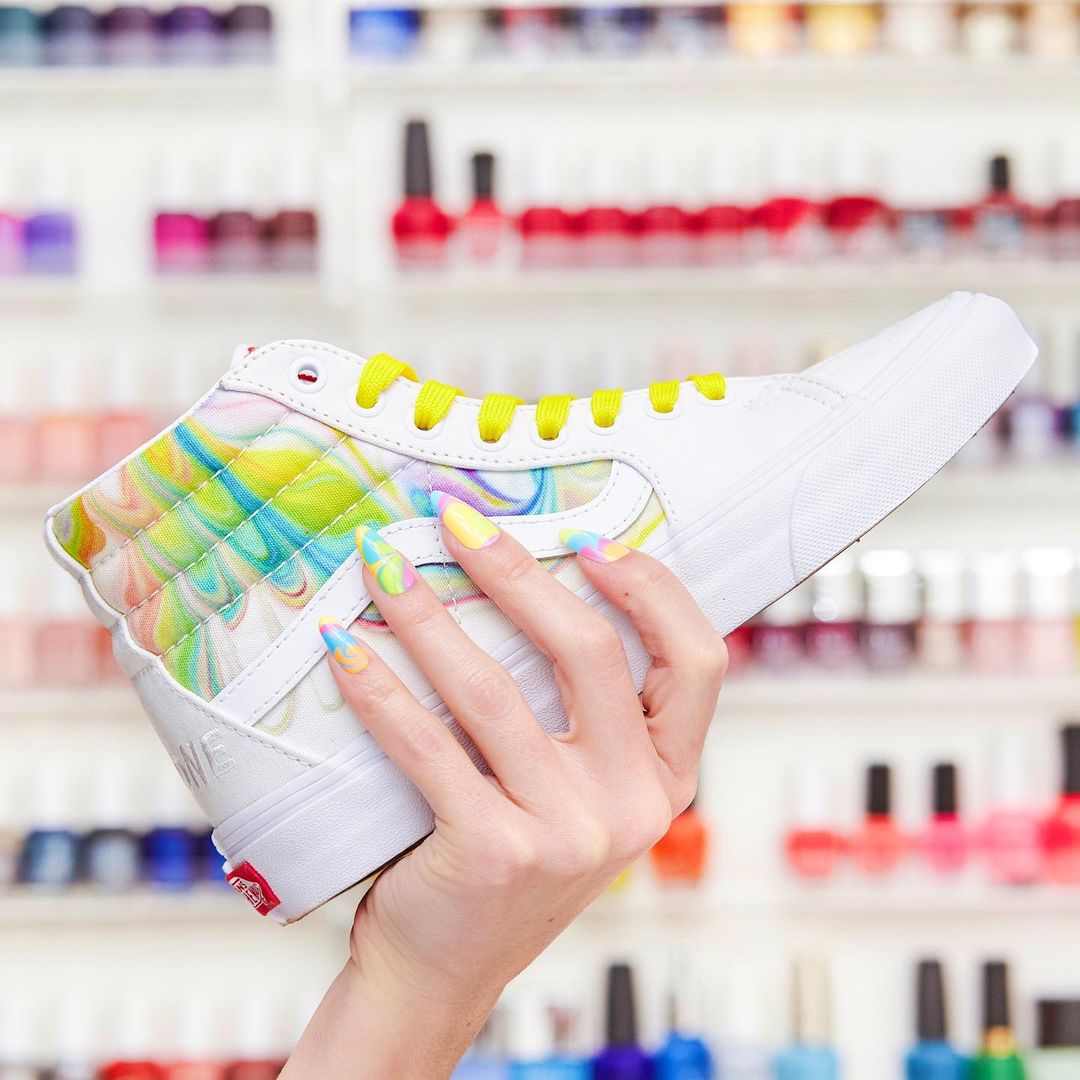 Tie-dye nails
The pastel-toned design on a white background creates an exciting rainbow of colors. Photo: Instagram stephstonenails.