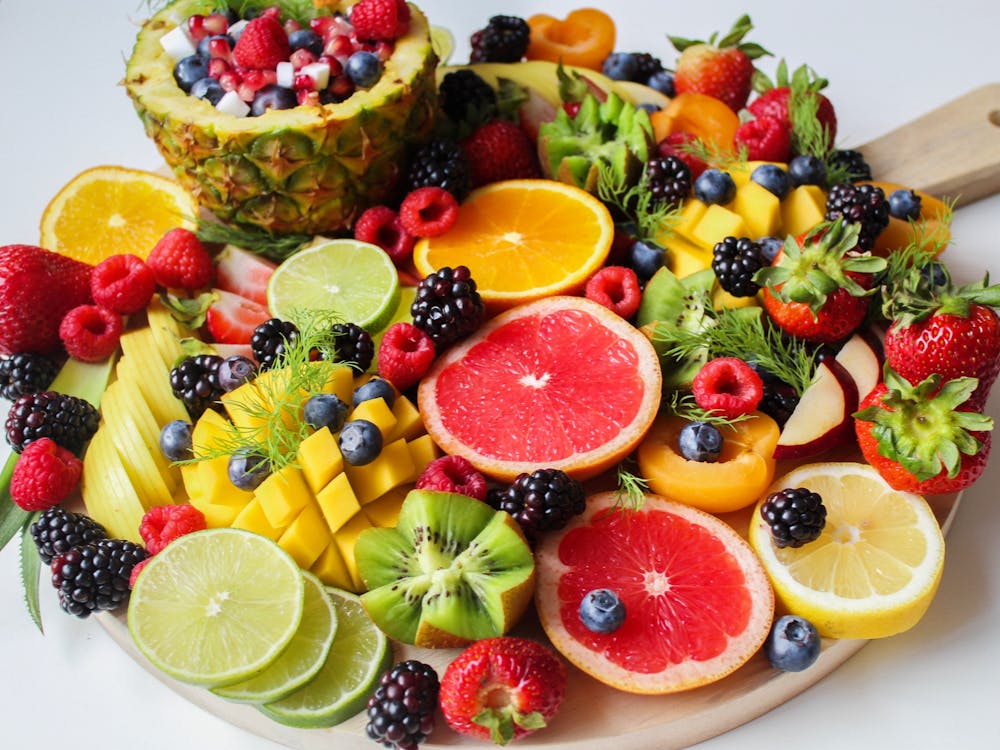 The fruit has a lot of nutrients, fibre and vitamins. Eating fruit every day, especially in the summer, is extremely necessary to strengthen resistance, cool down, and comfort the body.
The temperature of the summer days is the ideal time to enjoy a fruit party. Do you know the names of delicious, nutritious and healthy fruits this season? Let BeautyStyleHub help you!
HEALTH BENEFITS FROM FRUITS
Fruit is a rich source of fibre and vitamins. This is also one of the four groups of substances needed by the body every day. In the summer, the amount of vitamins in fruit becomes even more necessary when the body is easily dehydrated due to sweating.
The general recommended intake for fruit and vegetable intake is at least 400g per day. This helps reduce the risk of dying from diseases like heart disease, stroke and cancer.
EATING FRUITS IN THE MORNING IS THE BEST
Due to the high fructose content of the fruit, it is best eaten in the morning after a long sleep. If you eat fruit too close to bedtime, the high sugar content will disrupt sleep. Fruit is easily digested and converted into nutrients through the body's digestive system, so you should eat it before fuel up, like before breakfast or lunch.
After eating fruit, wait about 1-2 hours for the body to digest before eating main meals entirely. This will give you enough time to not feel bloated, complete and your stomach will be cleared to be ready to receive the next food source.
7 HEALTHY SUMMER FRUIT
Orange
One orange provides about 80% of the daily target of vitamin C intake. In addition to supporting immune function, this vital nutrient helps with collagen production. What's more, the fibre and potassium found in oranges are essential for improving heart health. One medium orange provides about 3g of fibre, which significantly reduces the risk of heart disease. In addition, vitamin C also enhances iron absorption, which can increase oxygen availability and reduce fatigue.
Butter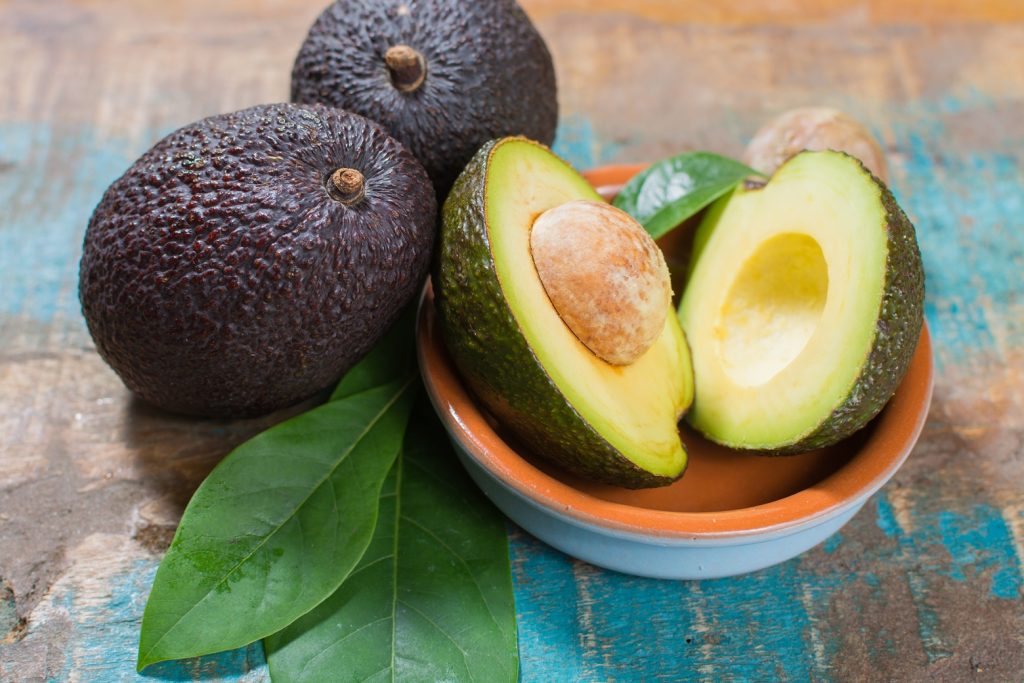 Avocado is one of the fruits with high nutritional value and is used for many different dishes because of its inherent delicious taste. A cup of avocado smoothie will help you dispel the hot summer sun and regain your spirit in the best way.
Besides, antioxidants such as glutathione, vitamin C, vitamin E, and carotenoids also prevent certain cancers such as mouth, skin, and prostate. Avocados also contain beneficial fats, which play an essential role in lowering blood pressure in people with high blood pressure.
Mango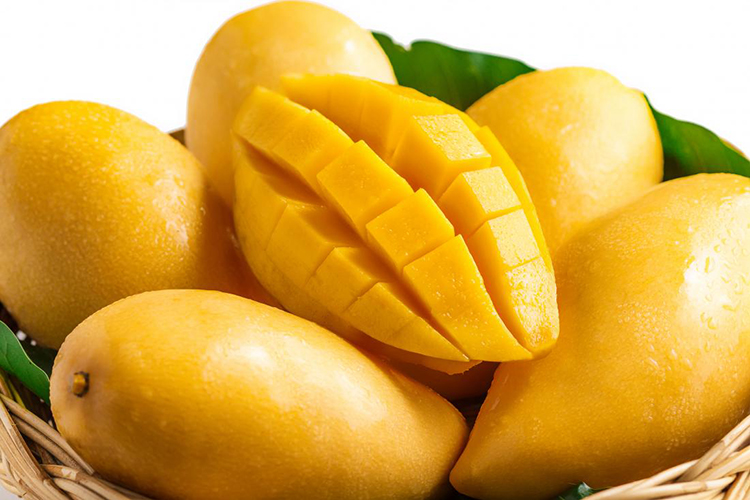 Mango is a fruit that contains many nutrients such as vitamin A, vitamin C, vitamin D, iron, potassium, calcium, etc. The pectin and fibre content in mangoes can lower cholesterol and control blood pressure and heart rate. . In addition, mango has immune-boosting properties, helping you get through the hot season safely.
However, mango sap contains potent stimulants; if you overeat, mango will cause throat irritation. In addition, eating many mangoes also causes allergies, weight gain and missed mouth due to the hot nature of mangoes.
Pineapple
Pineapple is considered one of the healthy tropical fruits. You can make a beautiful pineapple salad or smoothie. Pineapple contains about 85% water, so you should add pineapple daily to keep the body not dehydrated, healthy and refreshing.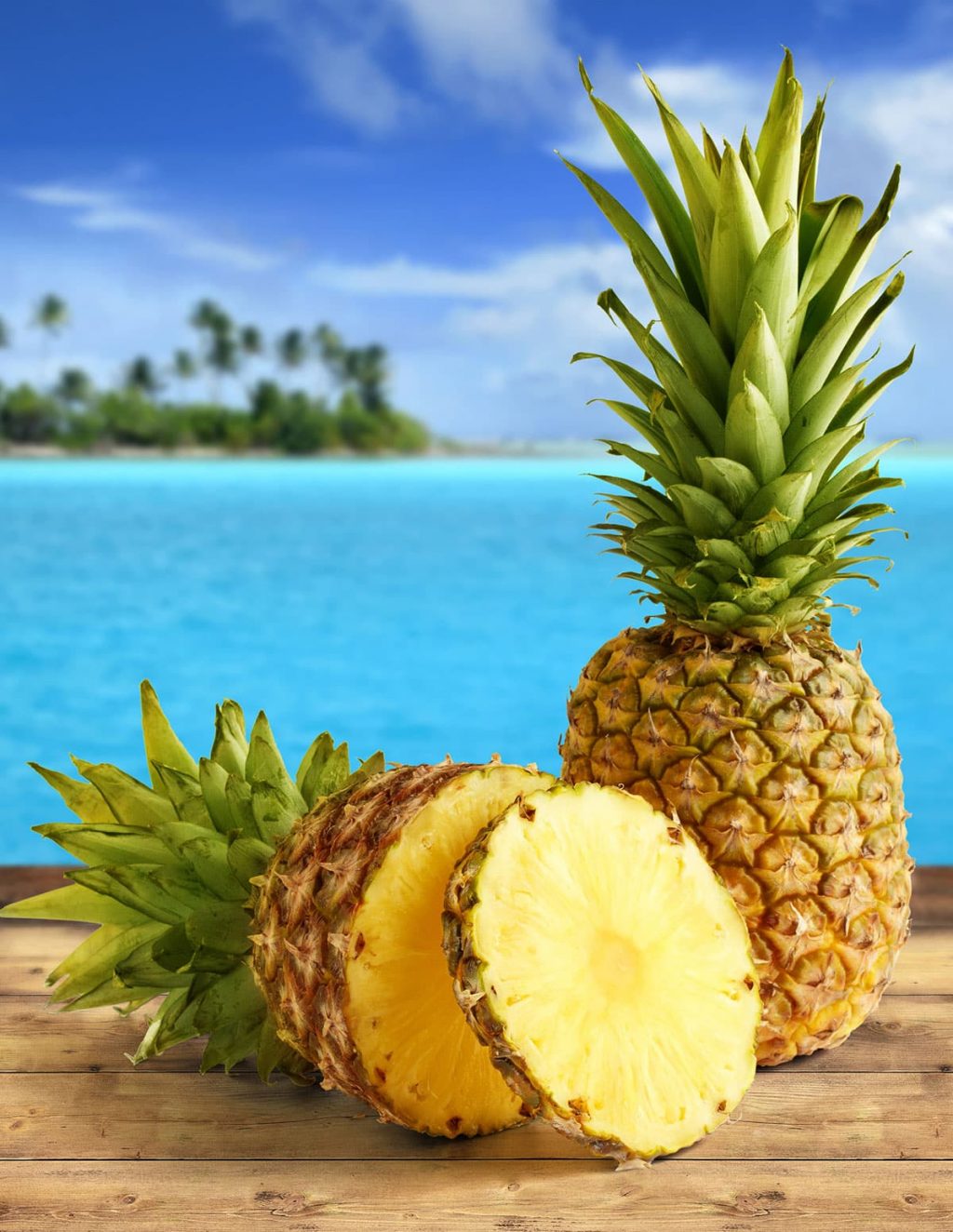 Besides, pineapple also creates a feeling of fullness for more extended. It limits the amount of food taken into the body during weight loss, so women often use pineapple as a snack with beauty and health effects. Body. In addition to weight loss, the vitamin C content in pineapple effectively takes care of gums and treats gum diseases, especially periodontal disease.
Papaya
Papaya is a tropical fruit with an excellent, sweet taste and attractive colour. In addition, this fruit is also a source of all these antioxidants in high concentrations high. In the list of familiar antioxidants such as vitamins A, C, E and beta carotene are all nutrients that cannot be absent.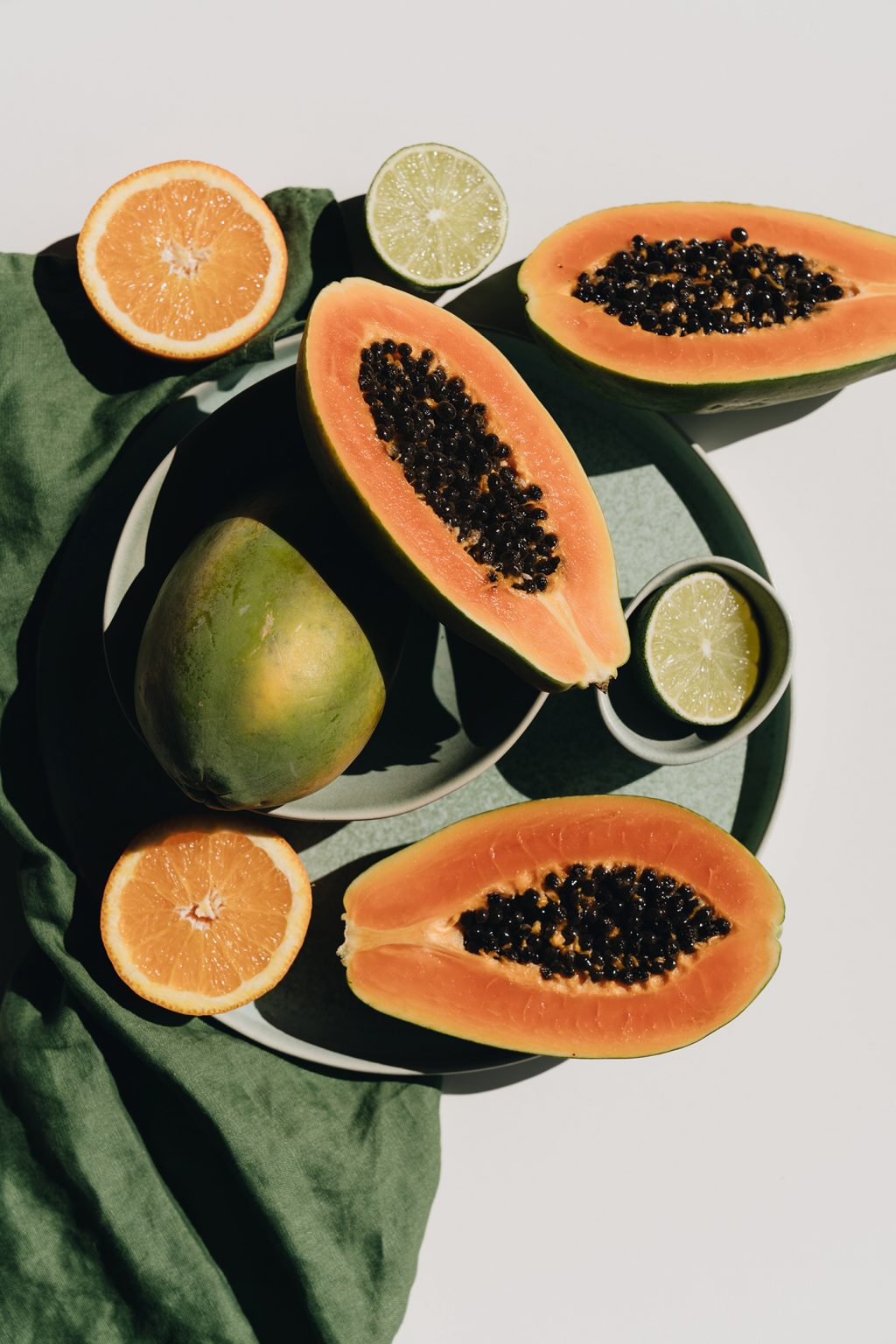 On the other hand, overeating papaya will upset your digestive system, can cause stomach disorders with symptoms such as abdominal pain, nausea, bloating, abdominal distention… The main culprit of the symptoms is the abundance of fibre and papaya sap in the stomach, causing the stomach to contract a lot.
Watermelon
Watermelon is a fresh, delicious and very healthy fruit. A cup of watermelon juice contains only 46 calories but provides many vitamin C, vitamin A and beneficial plant compounds. Interestingly, watermelon offers 92% water, so watermelon is a great solution to hydrate the body on hot summer days.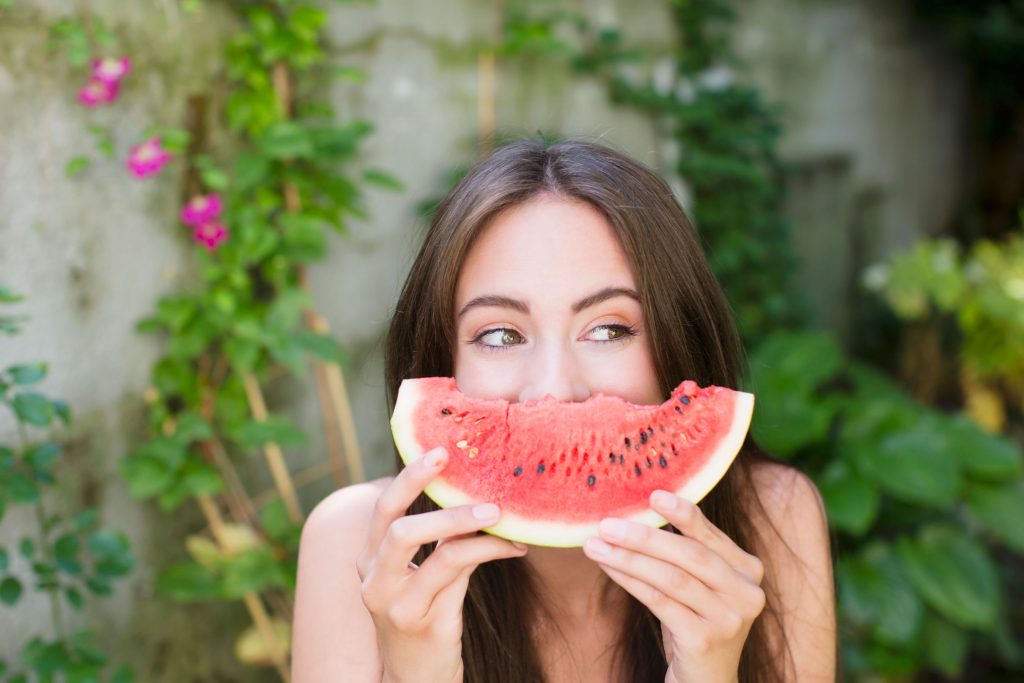 In addition to the health benefits, you should note that the antioxidant lycopene contained in watermelon is known to cause bloating, indigestion and nausea if large amounts of this substance are taken into the body and not consumed. I was utterly absorbed.
Melon
Melon has an excellent, sweet taste, so this is a food that many people use to quench their thirst. Besides, the effects of melon help you prevent cardiovascular disease, support strong bones, improve digestion, and help keep your eyes healthy and improve your skin. In addition, melon contains many vitamin C, vitamin B6, vitamin K … to help replenish energy for the body in the hot summer.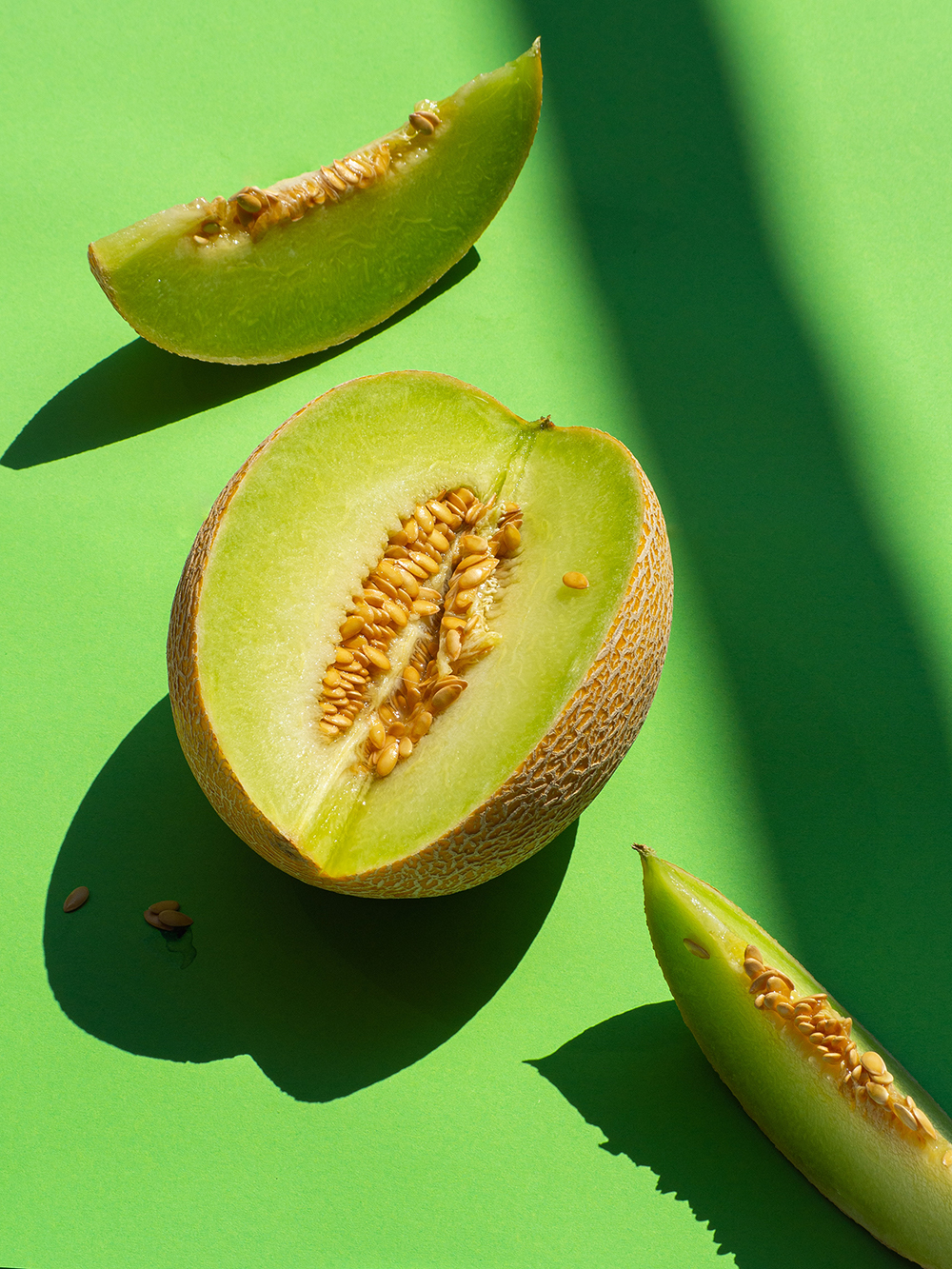 However, if you overeat melon, there will be a risk of experiencing symptoms such as indigestion, abdominal pain or stomach pain, dilute gastric juice and cause symptoms such as nausea, fast heart rate and easy to cause diarrhoea asleep.