BATHING RIGHT: SIMPLE TIPS FOR BEAUTIFUL SKIN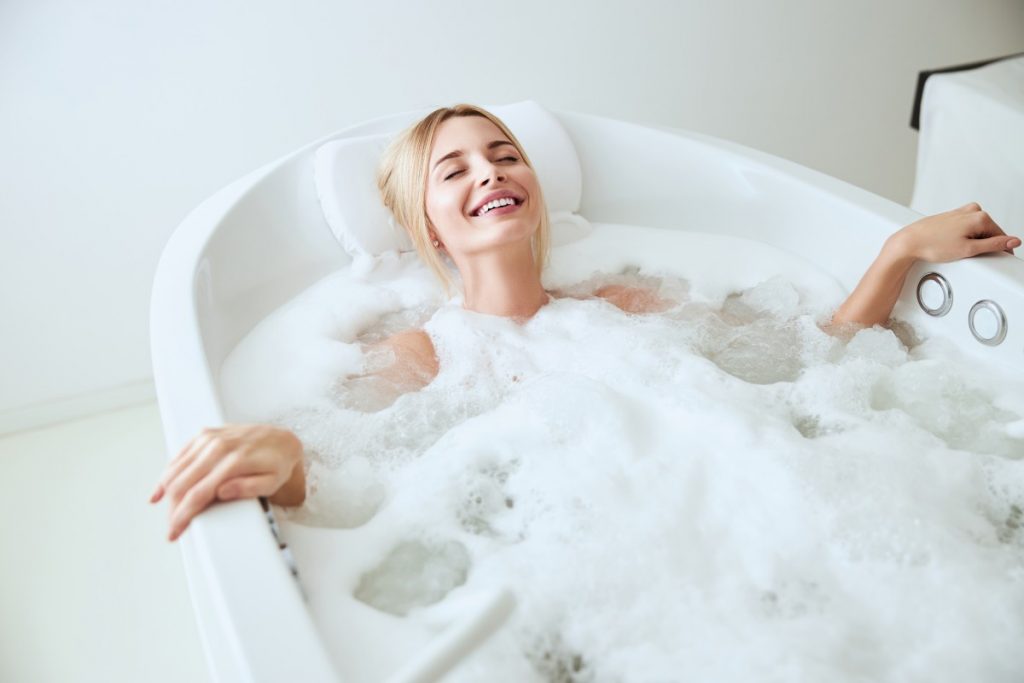 Bathing the right way is no easy task and making it the most relaxing time of the day is an art.
Bathing properly – sounds simple but contains many principles you have never known. If you unlock these secrets, you will own a smooth, soft skin.
Note: This post may contain affiliate links, which means if you buy from my link I might make a small commission. This does not affect the price you pay. See the full affiliate disclosure

 

here.
SHOULD BATH WITH WATER WATER OR COLD WATER?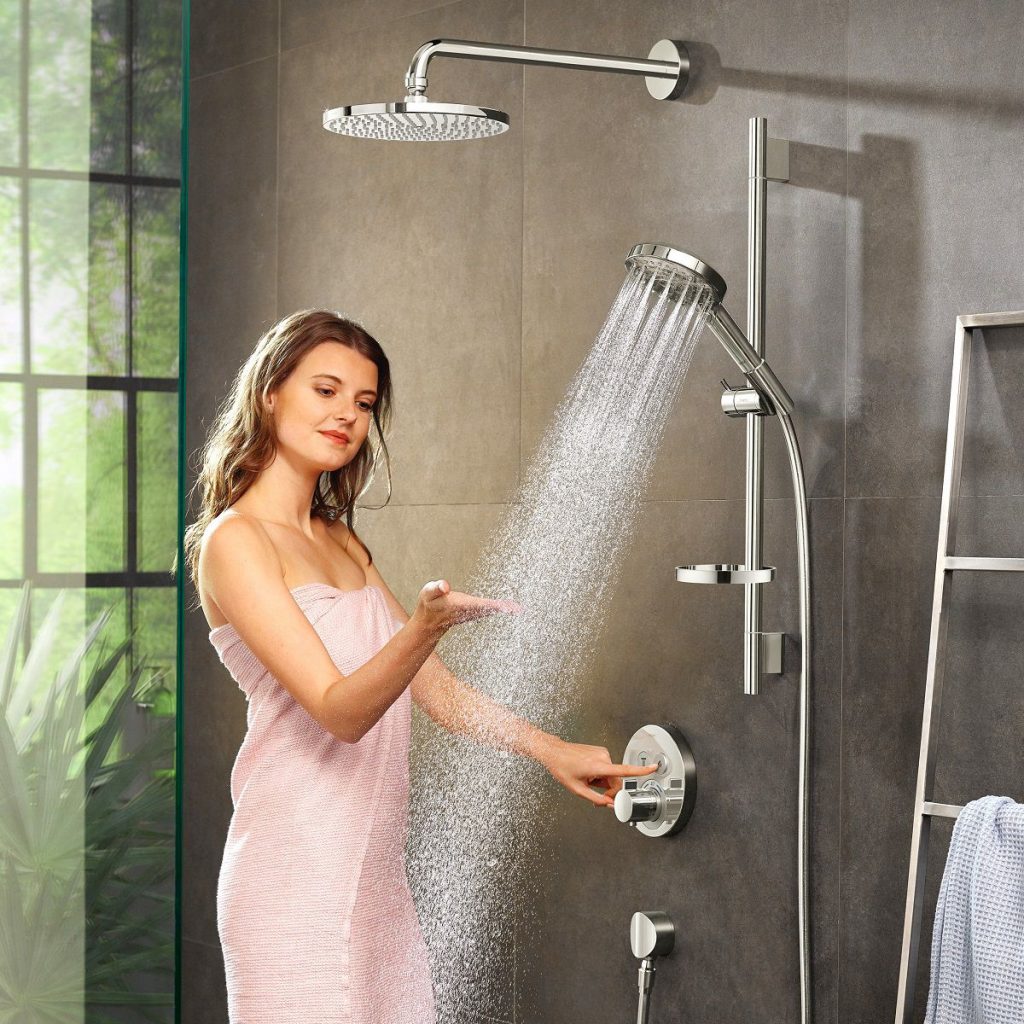 Hot or warm water is always better than cold water for the skin in the shower. The warmth of the water will re-energize the skin, remove blackheads and open pores, helping to remove dirt from deep within. However, you need to check the temperature of the water. Water that is too hot will adversely affect the skin, causing it to lose the natural moisture it needs and become drier.
BATHING IN THE RIGHT Sequence
Properly bathing, you need to alternate the following steps:
First, wash your face.
Shower your whole body from the top down.
Finally, wash your hair.
When entering the bathroom, exposed to high heat and humidity, the pores will expand. At this time, you should wash your face immediately, clean the dirt on the front, prevent the dirt from penetrating deep into the skin.
Then take a full-body bath; the water temperature can be a little hotter to promote metabolism, promote blood circulation, open pores to eliminate body sweat. When bathing, close your eyes and relax. Hot showers not only help burn calories but also relieve stress.
The last step is to wash your hair. You should wet the entire hair, then apply shampoo, use your fingers to gently rub from the top of the head to around the hairline, then rinse. Then apply conditioner and massage the scalp gently for 3-5 minutes, then rinse with water.
DO NOT BATH TOO LONG
Bathing for too long can affect the natural pH of the skin. This can make the skin drier and even cause some skin diseases. So never take a bath for more than 30 minutes. To bathe correctly and effectively is only to take a bath for 10-15 minutes. This time is just enough for you to clean your skin and have the most relaxing moments. Take advantage of this time; turn on some of your favourite music to fully enjoy this moment.
WEEKLY EXFOLIATION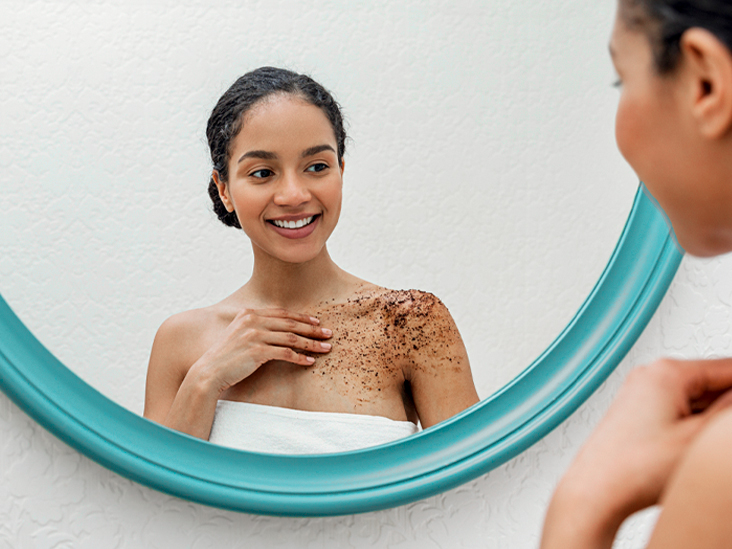 Just like exfoliating the face, body skin every day produces hundreds of dead cells, dry skin. Therefore, you should work hard to "detox" your body skin twice a week to maintain elasticity and smoothness for your skin. This habit will help you own bright and clean skin.
CONSIDERING THE USE OF THE COTTON BATH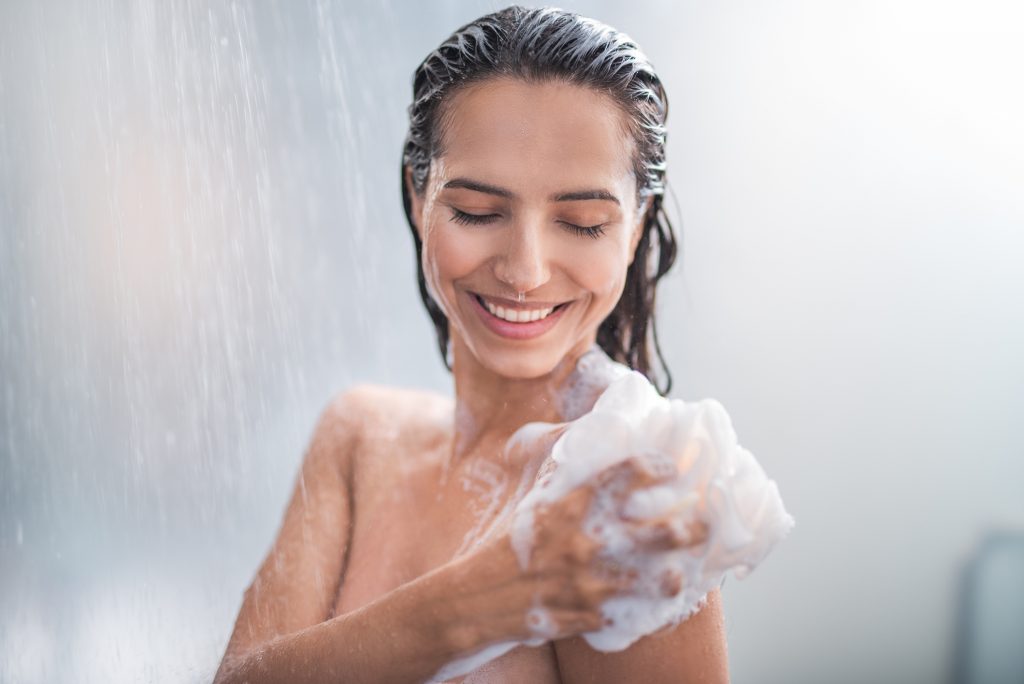 Bath towels are ideal for mould to grow and thrive because they are placed in bathrooms where humidity is relatively high, and there is not enough sunlight. It is best to wash the bath towels after each use, hang them in a dry place. You should pay attention to change the sponge once a month.
USE SOAP-FREE BATHROOM, CREATE LESS FASHION TO CLEAN SAFELY SKIN
Low-foaming, soap-free shower gel bottles will help clean the skin without affecting the skin epidermis. The more bubbles or lather in the cleaning product, the more your skin loses its natural oils. That ingredient in bar soap is called a surfactant. These are chemicals that absorb oil and water. When combined with water, these substances remove the natural oils from the skin, making them dry and rough.
A good shower gel for the skin needs to contain ingredients extracted from nature, emollients and safe skin moisturizers. A good shower gel should be a gentle fragrance from natural flowers instead of chemical odours that can penetrate the skin and cause toxicity.
DRY YOURSELF AFTER BATHING
After bathing, the dead skin is removed, so the skin is susceptible at this time. So do not use a towel with a stiff, rough cloth to wipe your body to avoid skin damage. Instead, it would help if you used a soft cotton towel with good water absorption to bring the most softness to the skin.
The washing of towels should also not be neglected because the towels after use are the living quarters of the household. I have enough conditions to help all species of bacteria grow. Wash and dry towels regularly for the health of your skin.
MAXIMIZING SKIN MOISTURIZER
You should apply lotion or moisturizer after stepping out of the shower to keep skin hydrated. Body lotion should be fragrance-free (or naturally scented), and try to use it twice a day if you have dry skin.