Night skin routine – Unlocking the potential beauty of skin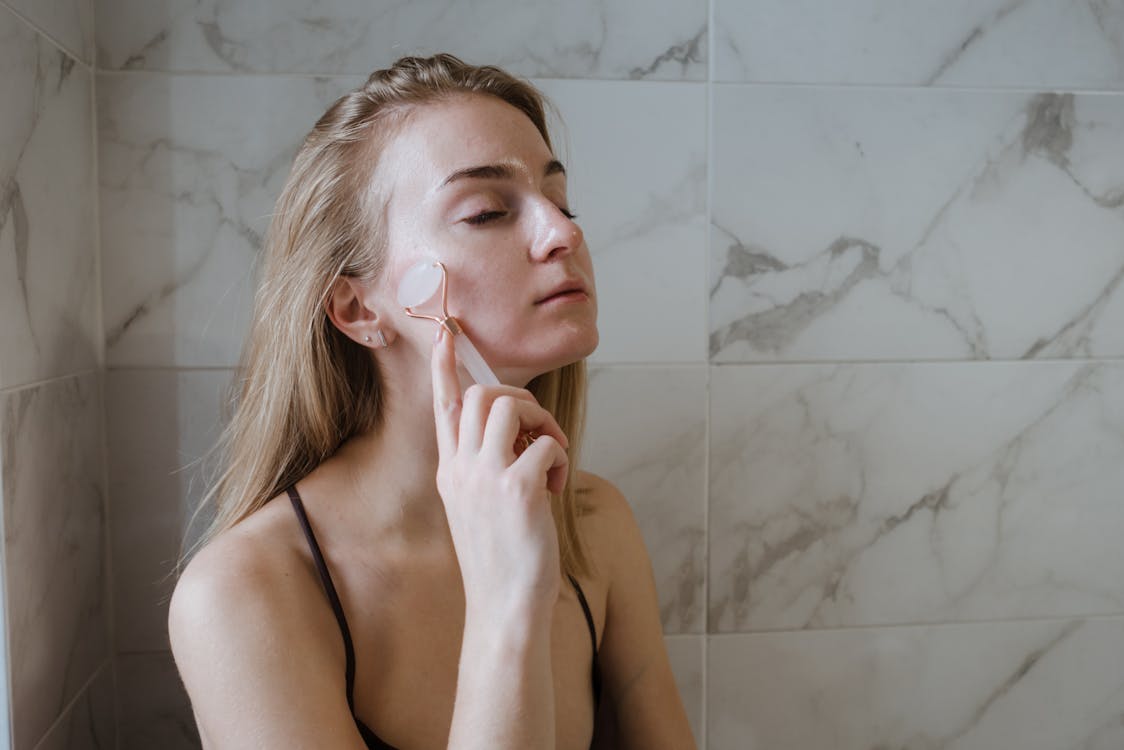 Like taking care of your skin every morning, taking care of your skin at night is also very important. After a long tiring day, your skin needs to be "detox" from thick makeup or environmental dirt. If you do not take care of your skin thoroughly at night, these factors will contribute to many skin problems such as ageing, acne, etc.
It is a fact that your skin will absorb nutrients from skincare products best at night. Medical Doctor at Jolie Media Spa – Parvaneh Rafaeloff shared:
—
"OUR SKIN AT NIGHT WILL NOT CONTACT ENVIRONMENTAL AGENTS (like pollution and sun damage); PRODUCTS ALSO PERFECT BETTER WHEN YOUR SKIN DON'T HAVE MAKEUP. THIS IS ALSO THE TIME YOUR SKIN CAN Breathe COMFORTLY."
Note: This post may contain affiliate links, which means if you buy from my link I might make a small commission. This does not affect the price you pay. See the full affiliate disclosure

 

here.
Let's take care of beautiful skin with BeautyStyleHub with the following 10 principles.
STEPS TO LOVE YOUR SKIN AT NIGHT
Each of us has our unique skin "pampering" habits. However, skincare still needs to have a basic standard to achieve the best effect. Please refer to the steps to beautify the skin at night with the suggested products at each stage with BeautyStyleHub.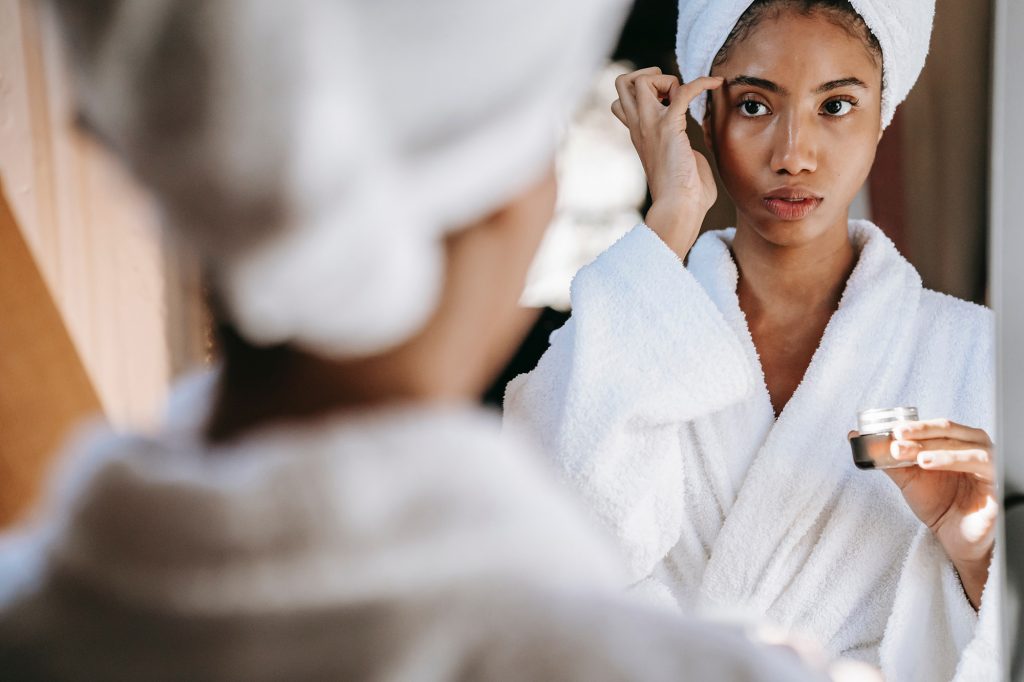 STEP 1: REMOVE MAKEUP
BIODERMA SENSIBIO H2O
As Bioderma's favourite product, the Sensibio H2O makeup remover line is very popular with beauty believers. Bioderma Sensibio H2O makeup remover can remove all makeup, environmental agents left on the skin, and excess sebum with water- and oil-based micelle technology. The product's ingredients list is entirely mild, including Fructooligosaccharides, Xylitol, Rhamnose, Cucumis sativus (cucumber) fruit extract, making even the most sensitive skin feel secure.
SHU UEMURA ULTIME8∞ SUBLIME BEAUTY CLEANSING OIL FOR GLOBAL SKIN CONCERNS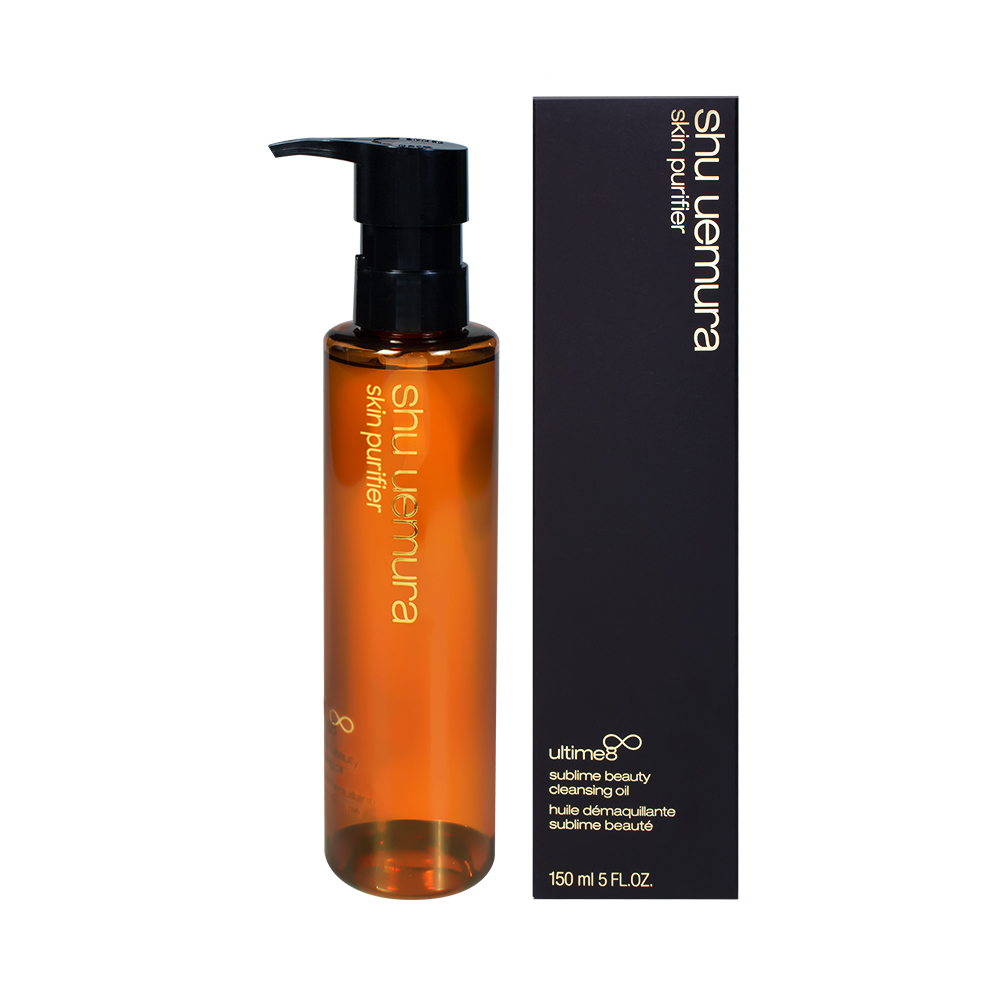 With the integration of 8 rare vegetable oils, Shu Uemura Ultime8∞ Sublime Beauty Cleansing Oil confidently asserts itself in the makeup remover oil market. With its cashmere texture, it gently removes stubborn makeup, providing an unforgettable cleansing experience. In addition, Shu Uemura Ultime8∞ Sublime Beauty Cleansing Oil does not contain mineral oil ingredients, suitable for even sensitive skin.
STEP 2: WASH YOUR EYES
SVR SEBIACLEAR GEL MOUSSANT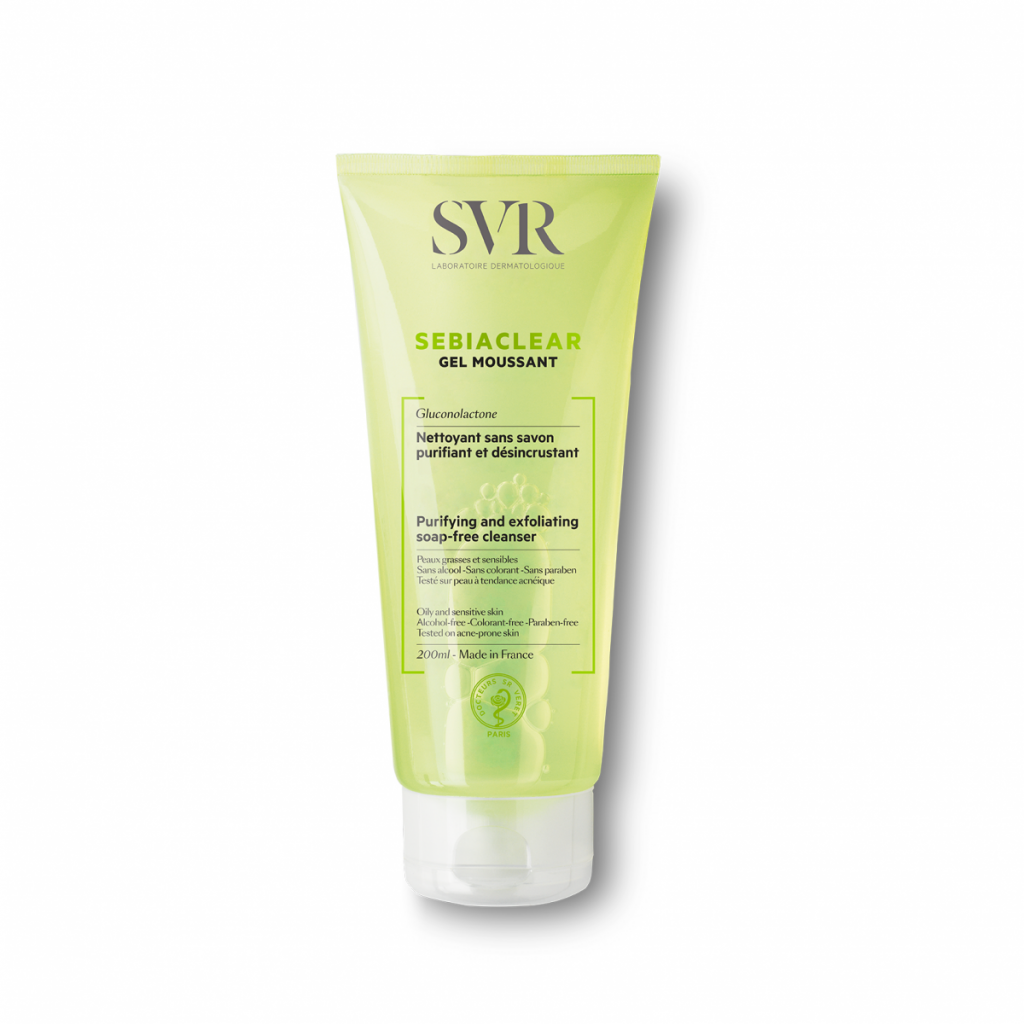 The product contains surfactants such as Disodium Laureth Sulfosuccinate, PEG-7 Glyceryl Cocoate … to help clean oil and dirt without drying the skin. In addition, AHA and PHA in the product also help gently exfoliate the skin and help unclog pores. Overall, this is a "cheap" face wash you should try.
SKINCEUTICALS SOOTHING CLEANSER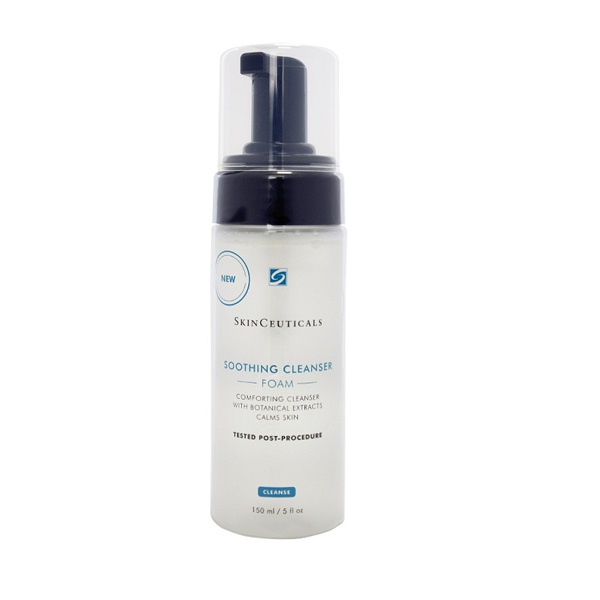 With a soft foam texture, SkinCeuticals Soothing Cleanser helps remove dirt from the skin effectively. With plant extracts and surfactants Amilit, Sorbitol, and Glycerin, the product is suitable for all skin types, even the most sensitive. After washing your face, your skin will become soft, clean, but not tight.
STEP 3: WATER BALANCES SKIN
KIEHL'S CALENDULA HERBAL ALCOHOL-FREE TONER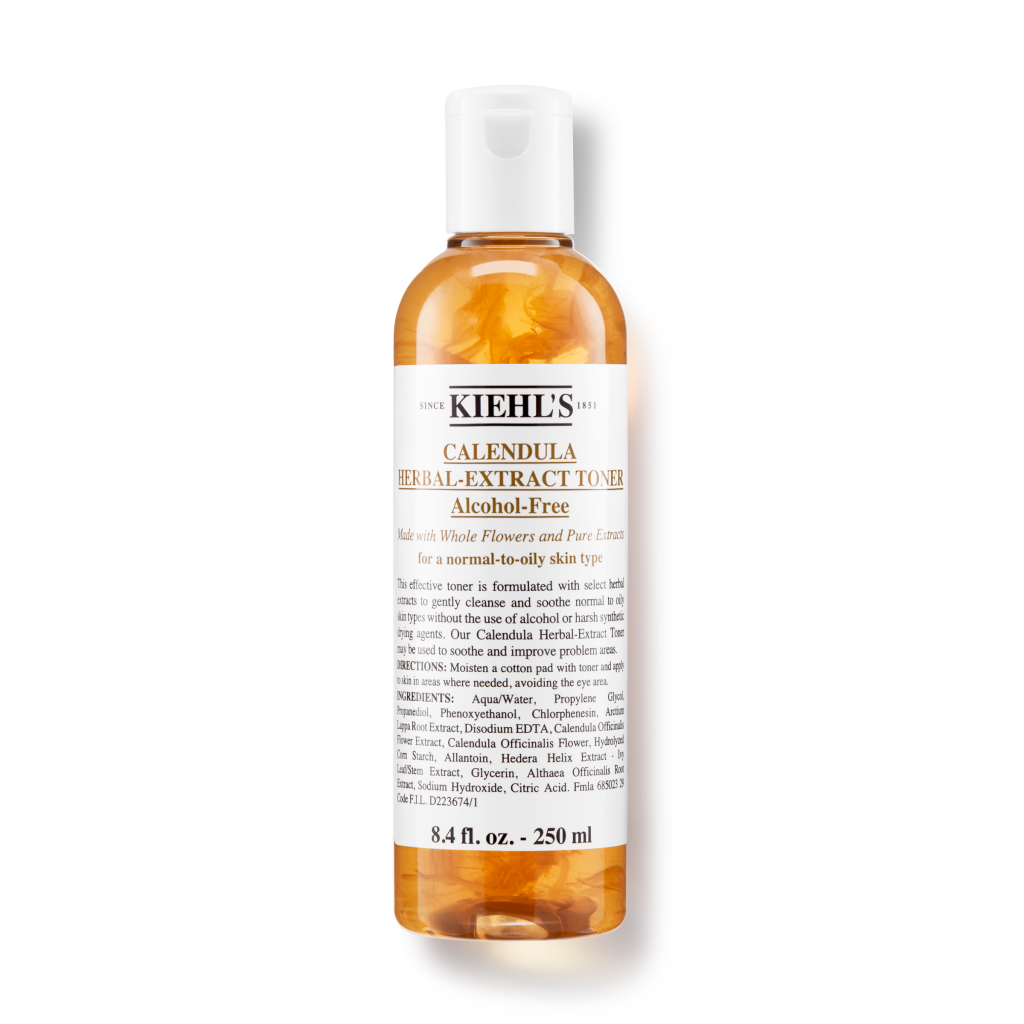 Trusted since the 1960s, Kiehl's Calendula Herbal Alcohol-Free Toner is suitable for all skin types. Your skin will be gently cleansed and leave you feeling refreshed. With an ingredient list containing Chamomile, Burdock Root and Allantoin, this skin-balancing product goes you feeling genuinely natural. In particular, this is an entirely alcohol-free toner line, supporting you to take care of your skin more effectively.

CHANEL LE TONIQUE ANTI-POLLUTION INVIGORATING TONER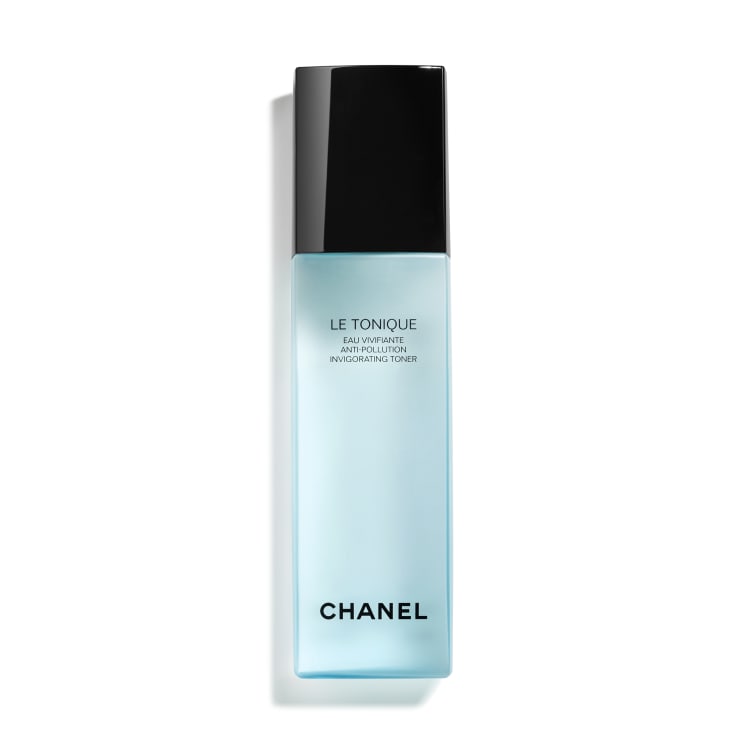 With CHANEL Le Tonique Anti-Pollution Invigorating Toner, your skin will feel smoother, more comfortable and softer than ever. The unique formula with Activator Hydration instantly forms a protective barrier for the skin against water loss. Multivitamins in the product help promote the rebuilding of the skin's natural protective barrier. With the presence of CHANEL Le Tonique Anti-Pollution Invigorating Toner, your skin will be more pampered after makeup removal and cleansing steps.
STEP 4: SPECIAL PRODUCTS
INNISFREE GREEN TEA SEED SERUM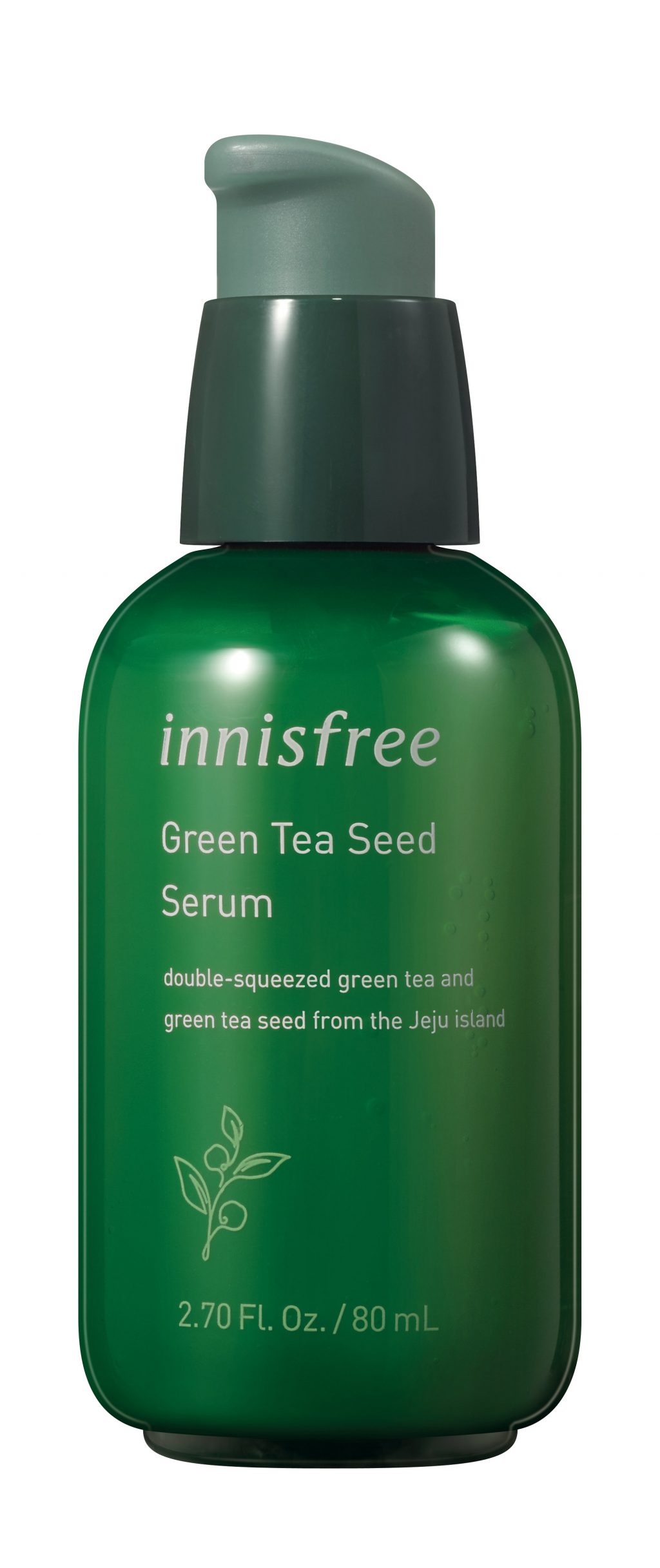 Moisturizing green tea essence from Innisfree with generation 4.0 and improved green tea formula helps increase moisture and strengthen the skin. With exclusive hydrator technology, this product helps to build a 92.3% moisture barrier in 30 minutes and enhances the skin-soothing effect. In particular, Innisfree Green Tea Seed Serum is also one of the "national" serums in the moisturizing segment.
SULWHASOO FIRST CARE ACTIVATING SERUM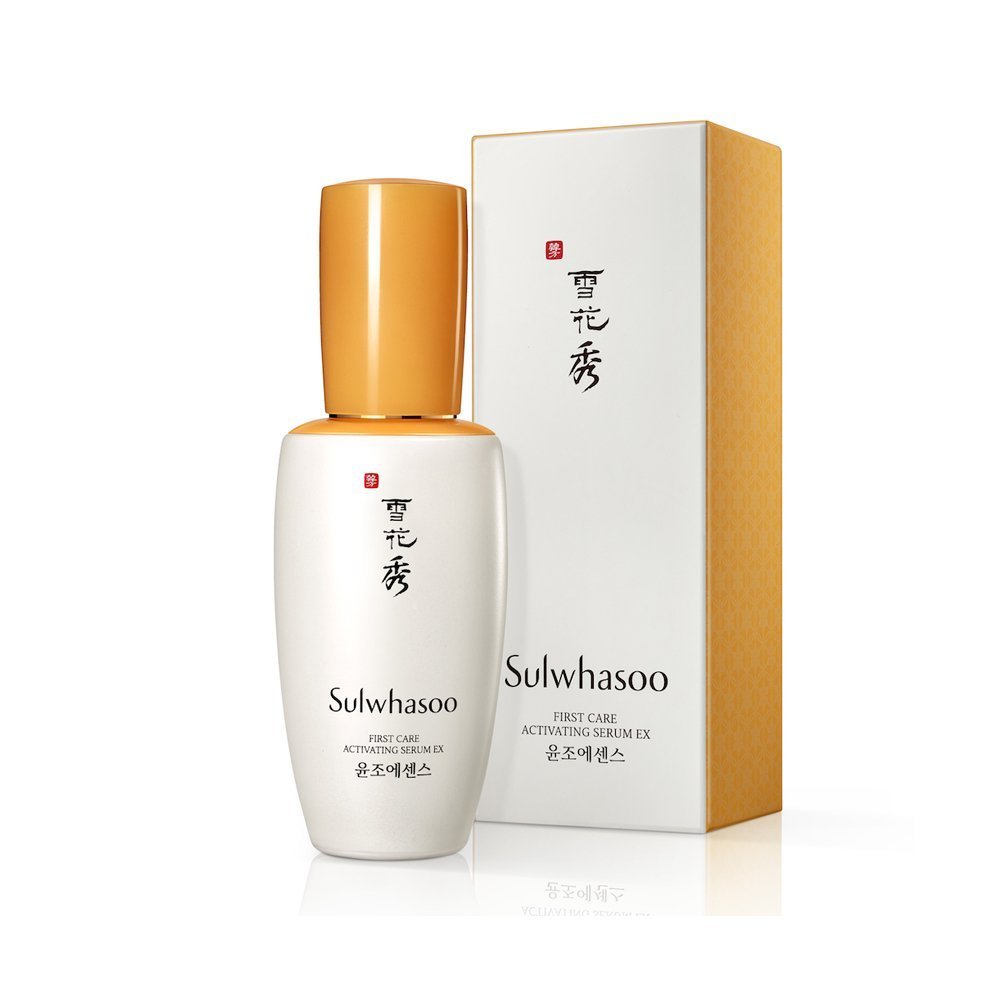 With the most powerful 5th generation JAUM Activator™, Sulwhasoo First Care Activating Serum effectively awakens skin's regenerative potential. This essence "paved the way" in the first steps of beauty, helping to balance, moisten and radiant skin.
STEP 5: EYE CREAM
LANEIGE TIME FREEZE EYE SERUM EX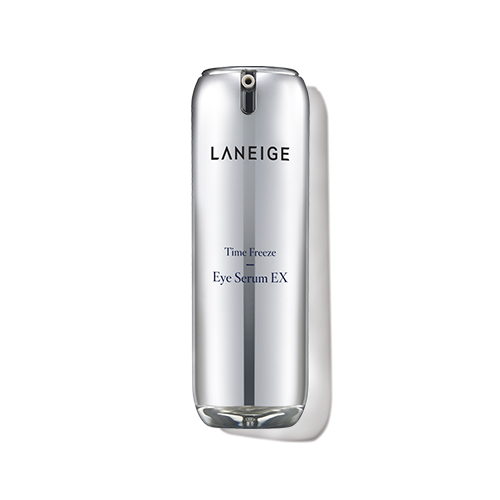 With a safe ingredient list, no drying alcohol, no fragrance, Laneige Time Freeze Eye Serum Ex is one of the ideal choices for eye cream. Laneige Time Freeze Eye Serum EX contains many antioxidants, effective anti-ageing eye area. In addition, the product also promotes cell communication thanks to Adenosine to help keep eye skin healthy and fresh. The product has a smooth, thick texture that is wonderfully moisturizing and easy to massage around the eyes. Laneige Time Freeze Eye Serum Ex is quickly absorbed into the skin and does not leave a greasy feeling.
AHC THE PURE REAL EYE CREAM FOR FACE
An all-over face cream from AHC that effectively fights the signs of ageing. In addition, with natural, non-irritating walls and a contrast microemulsion system from AHC, The Pure Real Eye Cream For Face is safe and penetrates faster into the skin. Besides, the product also has a liquid cream texture, deeply moisturizes the skin and is quickly absorbed and not greasy.
STEP 6: MOISTURIZER
BELIEF THE TRUE CREAM – AQUA BOMB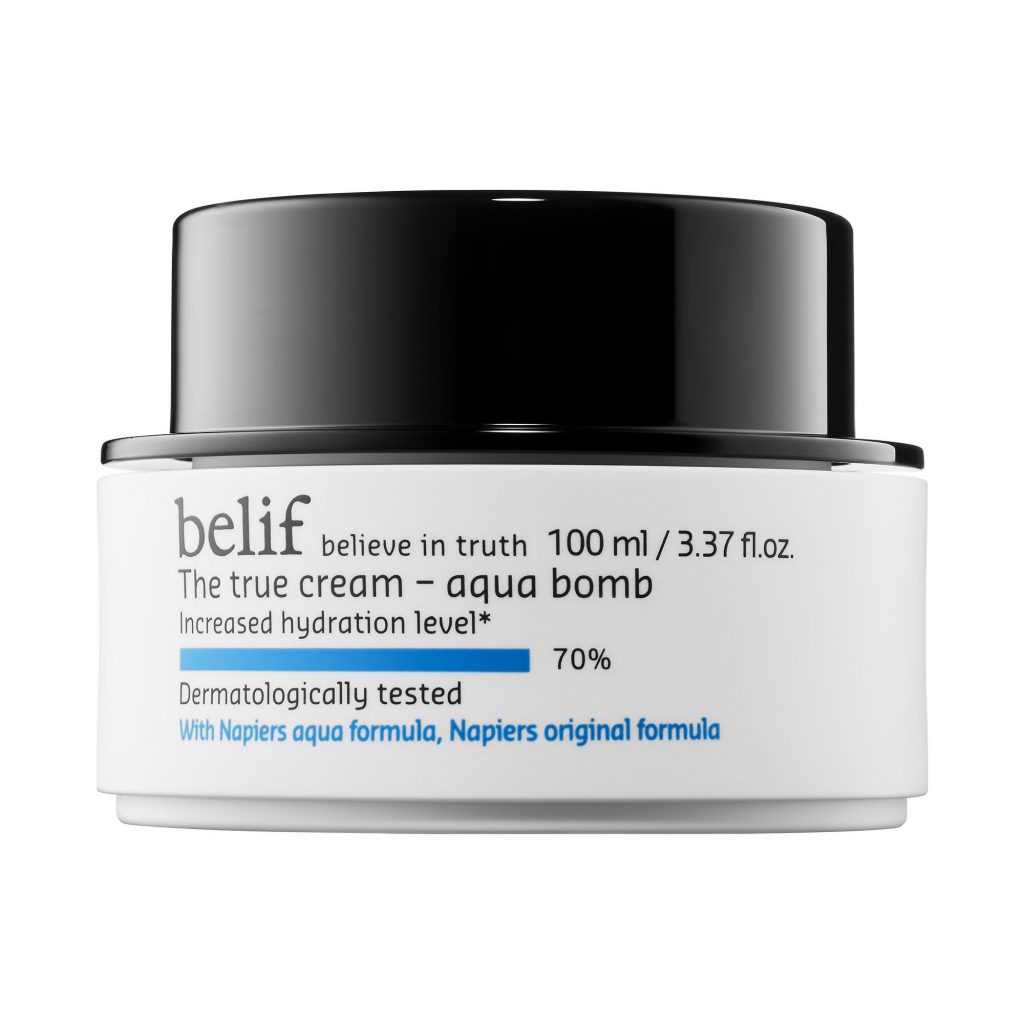 As its name implies, Belief The True Cream – Aqua Bomb is the explosion, releasing a lot of moisture to the skin. With an ingredient list containing a blend of many herbs, antioxidant-rich nutrients help neutralize skin-damaging free radicals. Besides, the product can also help improve skin elasticity and minimize the phenomenon of large pores. Since then, Belief The True Cream – Aqua Bomb gives the skin a smooth, healthy look.
CLÉ DE PEAU LA CRÈME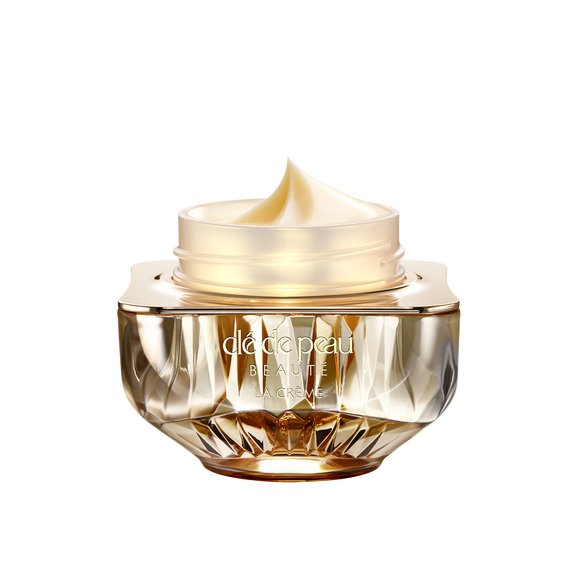 La Crème is known as a premium anti-ageing skincare product. With any product's most groundbreaking Skin-Empowering Illuminator, Clé de Peau La Crème helps strengthen the skin's ability to self-heal. From there, your skin will always be soft, youthful and firm from deep within.
DIOR CAPTURE TOTALE INTENSIVE NIGHT RESTORATIVE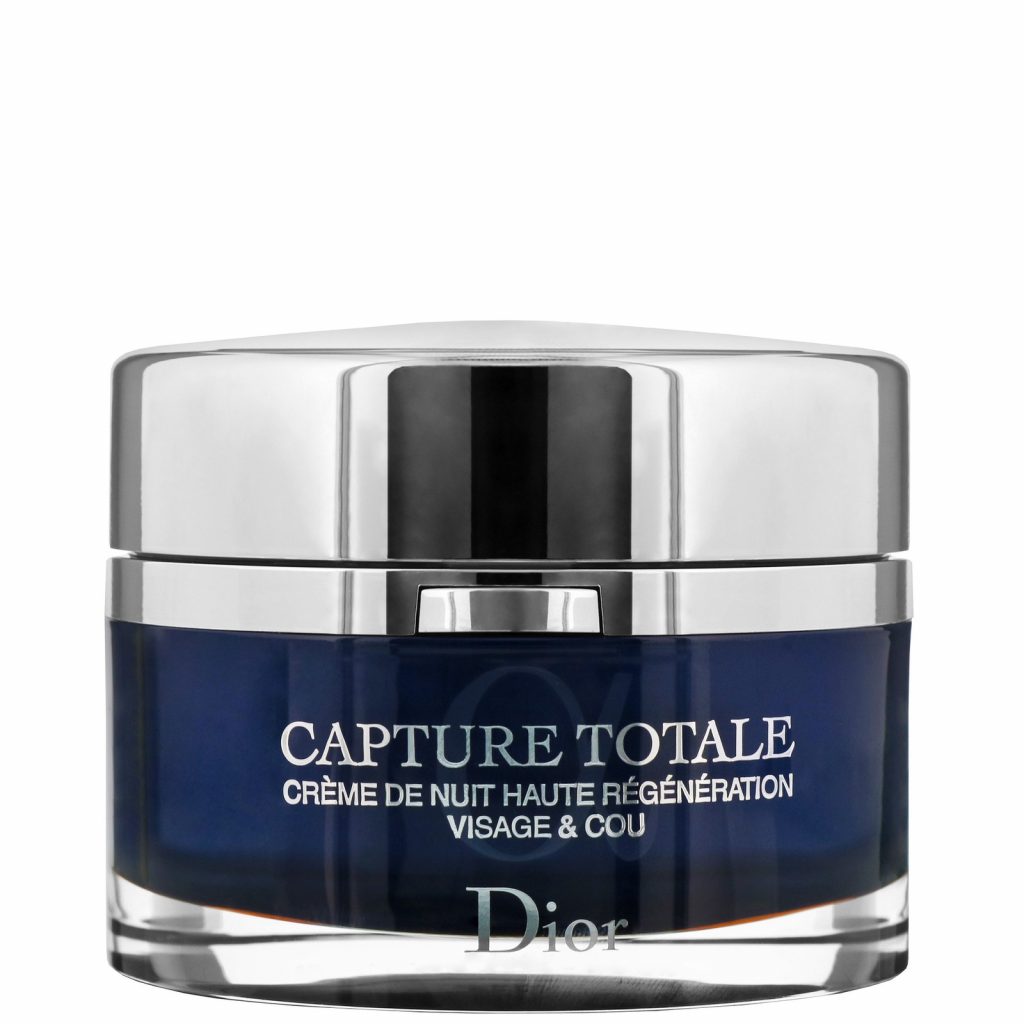 Intending to be more beautiful and younger every day, Dior Capture Totale Intensive Night Restorative focuses entirely on a formula that enhances skin rejuvenation. The product helps restore skin deep inside at night and minimize the signs of ageing. The product has a light texture, which helps to absorb quickly and moisturize the skin more thoroughly.
STEP 7: MASK
After a tiring day, the mask is a perfect choice for relaxing the skin. You can add a face mask to your nighttime routine 2-3 times a week.
THE BODY SHOP TEA TREE SKIN CLEARING CLAY MASK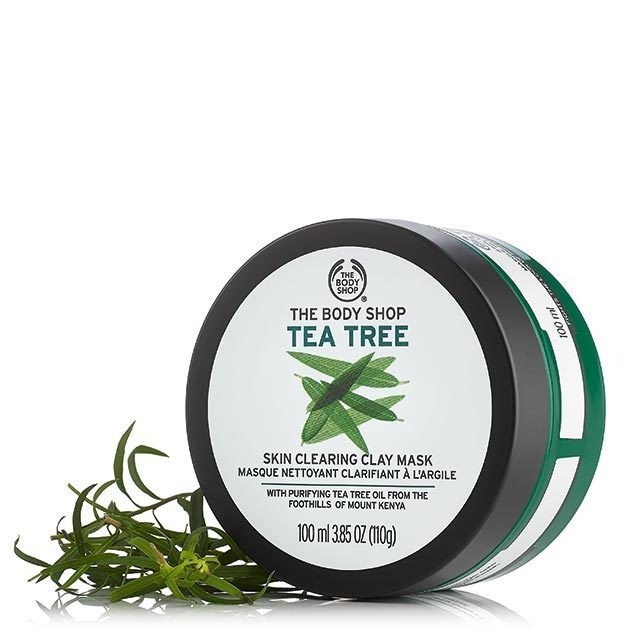 Relax your skin with cooling tea tree essence and deep cleansing clay. The Body Shop Tea Tree Skin Clearing Clay Mask helps soothe skin, remove excess oil and effectively concentrate. Believe that your skin will become fresher and more relaxed after a long stressful day after applying the mask.
SHISEIDO OVERNIGHT CREAM & MASK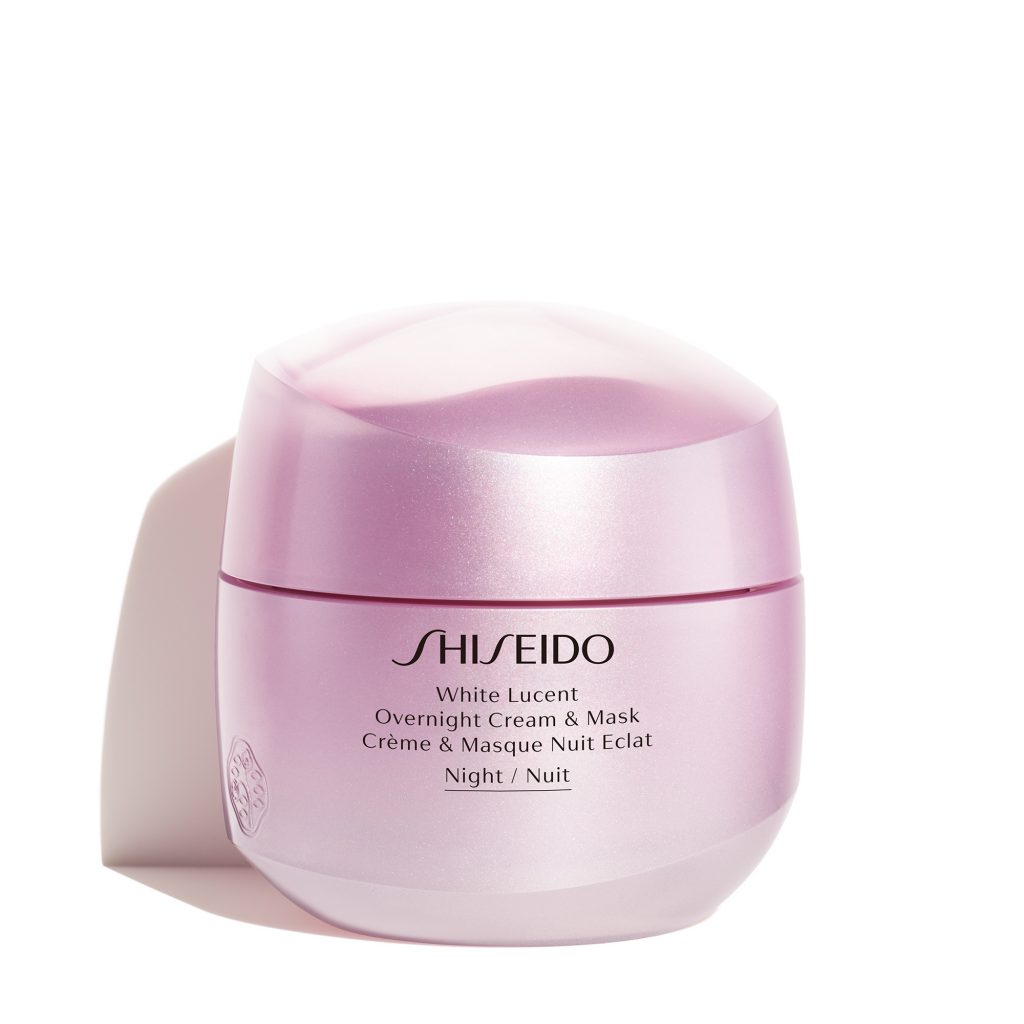 Shiseido Overnight Cream & Mask applies neuroscience technology to the skin, helping the skin to shine brightly from within. With a rich gel texture, the product glides smoothly on the skin. Besides, ReNeura technology allows sending sensor signals inside the skin, helping the skin to respond optimally to anti-ageing effects. This product focuses more on skin activity at night. The nutrients help address skin damage during the day and even out skin tone and fine lines.