SIMPLE ways to treat dark armpits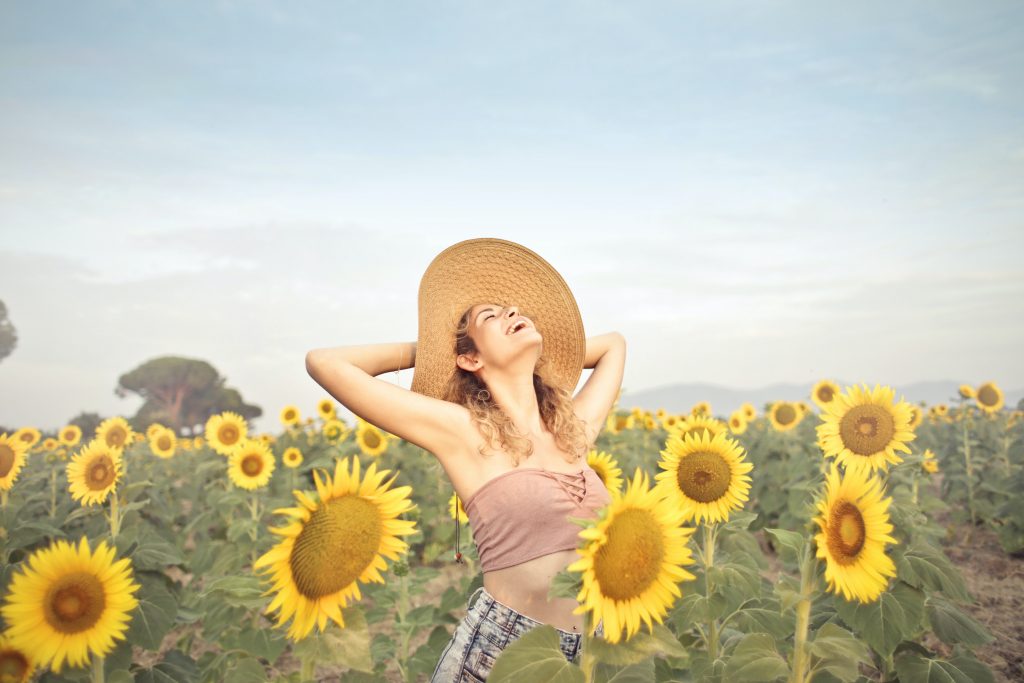 When the small skin under the arms suddenly changes color and becomes dark, the dream of wearing sexy dresses or tops will be buried. BeautyStyleHub would like to suggest simple ways to treat dark spots, return a smooth, seductive look to the underarm skin.
Causes of Underarm Skin Not Brightening
Shaving OR Plucking Armpit Too Frequently
She is considered one of the leading causes of dark underarms. Using a razor causes excessive friction and damage to this area of ​​the skin. Repeated friction can cause the skin to thicken. Thicker skin may darken or may appear pigmented after a while.
Note: This post may contain affiliate links, which means if you buy from my link I might make a small commission. This does not affect the price you pay. See the full affiliate disclosure

 

here.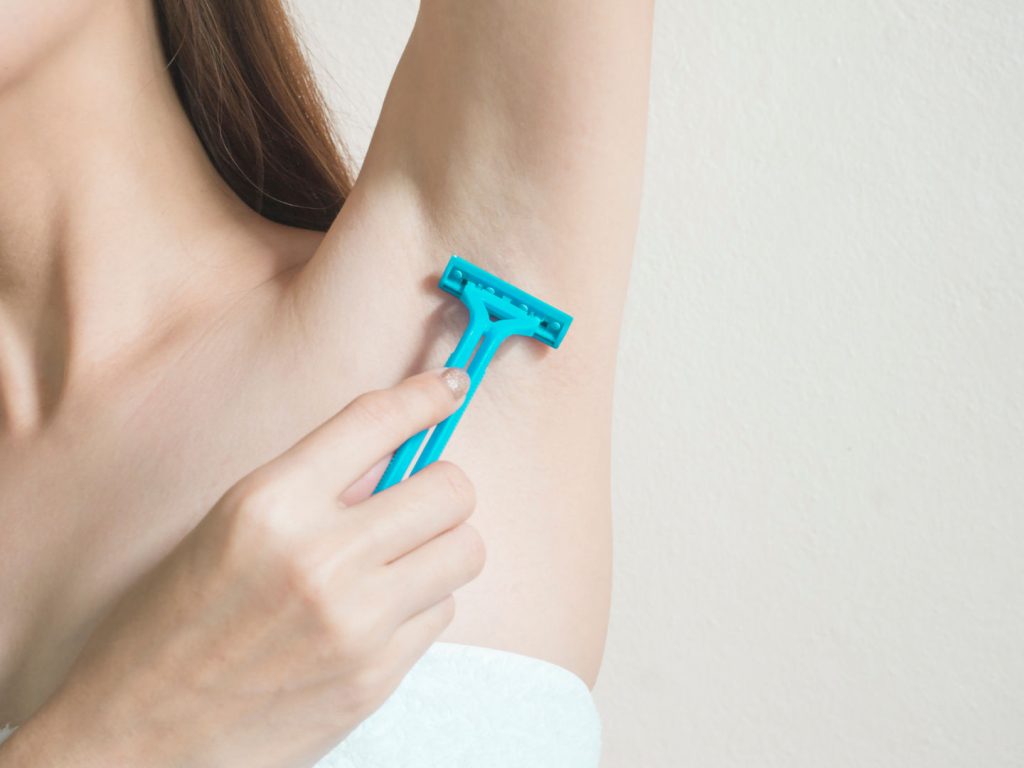 In addition, using a razor or tweezers to clean the armpit hair regularly increases the size of the pores; the hair grows back darker and makes the skin damaged and darkened.
Nightmares about body odor always haunt us and especially on hot summer days. And besides using deodorant rollers, folk tips from products…
STRONG CHEMICALS
Body odor is always the factor that lowers the confidence of girls. There are many causes of body odor, and one of them is that the skin under the arms produces a lot of sweat, creating bacteria. To limit sweaty underarms, deodorant is always the first choice of many people. However, this inadvertently makes the armpit area dark.
Most deodorant products contain harsh chemicals. The skin under your arms is very delicate and sensitive, and exposure to chemicals can cause irritation, pigmentation, and darkening of the skin. So if you use deodorant regularly, it can lead to darker underarm skin.
DO NOT Exfoliate Regularly
Dead cells in the armpit skin, if not cleaned regularly, will accumulate in a thick layer on the surface. As a result, the pores are closed, the skin becomes dark and less smooth. You should spend 2 times / 1 week exfoliating the body, do not ignore the armpit area, remove dead cells, help brighten skin and open pores.
Wearing clothes that are too tight
It would be best to choose the fitting shirt for yourself, do not wear tight clothes, too tight on the body. Regularly wearing too tight clothes fast causes strong friction on the skin under the arms. Moreover, the material is hard and does not absorb sweat for a long time, which is an opportunity for bacteria to attack and darken underarms.
SIMPLE WAYS TO TREAT EVEN AT HOME
LEMON AND BAKING SODA
Lemon is a natural bleaching agent because it contains a large amount of citric acid. Therefore, lemon has a magical effect in treating dark underarms, making even the skin under the armpits. Combine lemon with baking soda to increase the effectiveness of darkening underarms.
Doing:
Mix 2 tablespoons of baking soda with the juice of 1/2 lemon. Mix both of these ingredients.
Apply this mixture on the armpit area after cleaning, and then leave it for about 10 minutes before rinsing it off with warm water.
Note: You should not apply this method when plucking or shaving the skin under the arm.
HONEY TREATMENT
Honey has long been a beauty ingredient that is very popular with women. Not only helps to moisturize the skin, but the composition of honey also contains vitamin E, vitamin C, folic acid, and many other minerals that help kill bacteria, helping to brighten and even skin tone. Therefore, it will not be surprising if honey is the most effective way to treat dark spots, and you can do it at home.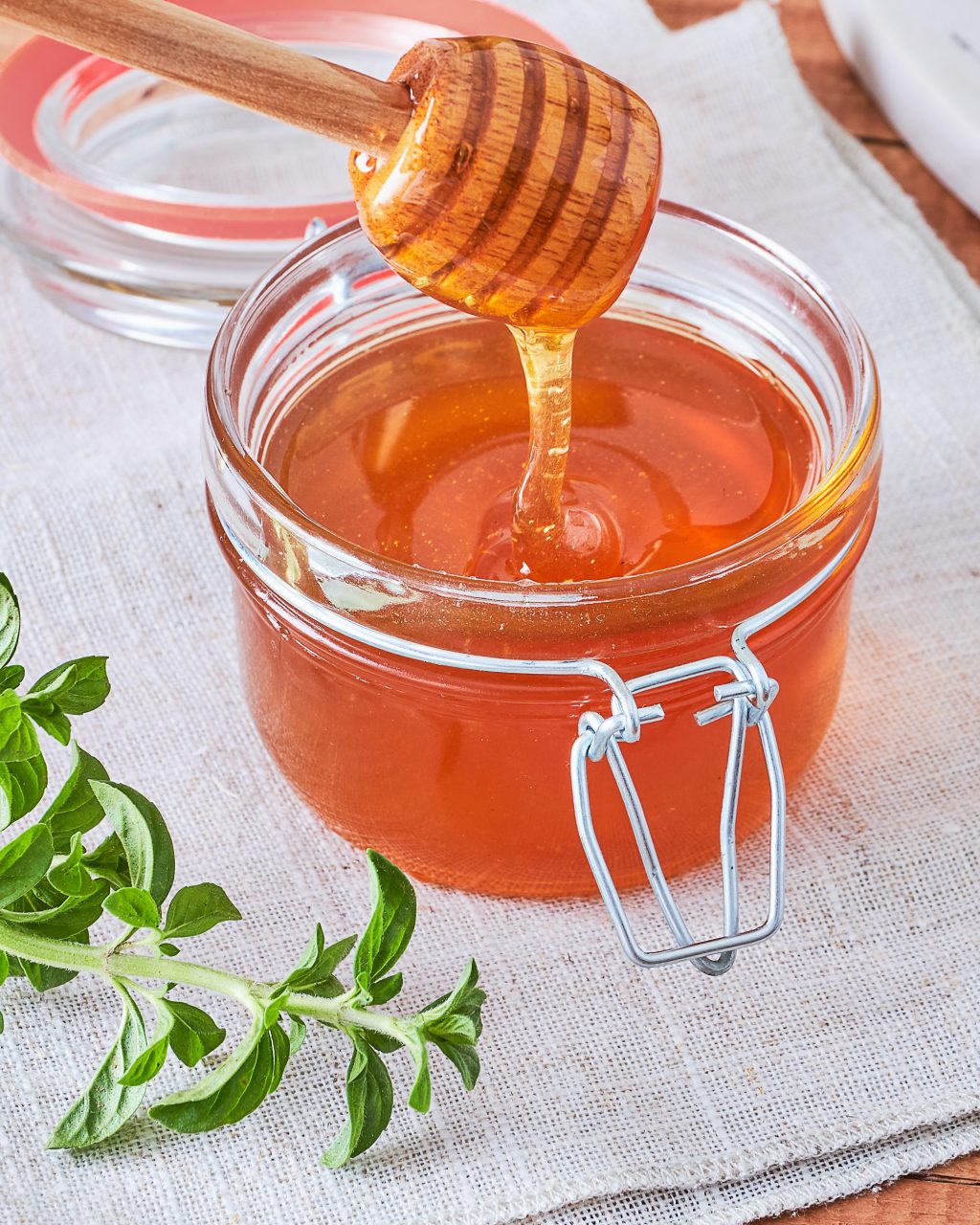 Doing:
Use a few thin slices of lemon to rub gently on the armpit area to remove dead cells, dirt.
Use three tablespoons of honey with one tablespoon of warm water. Then, soak a cotton ball in the honey mixture and apply it to your armpits.
Leave the mixture on for about 20 minutes, and then wash your armpits with cool water.
You should maintain this method regularly 2-3 times per week; your armpits will be even, whiter and smoother.
ROSE WATER
Rosewater has many benefits for the skin. It provides many great benefits, such as helping to soothe your skin, improve blood circulation, help maintain pH balance. In addition, use rose water to treat dark spots, return a bright, seductive look to the skin under your arms. For optimal results, add baking soda.
Doing:
Mix well Mix 1 tablespoon rose water and 1 tablespoon baking soda.
Apply the mixture to the armpit area and leave it on for about 5-7 minutes.
Follow this method 2 times a week to achieve the desired results.
The sweetness of honey not only makes the dish full of flavor but also helps your body become healthy both from the outside and inside.
TREATMENT WITH POTATO
The composition of the potato contains a darkening agent, a mild acid, and some natural bleaching agents, so it is very suitable for the long-term treatment of dark underarms.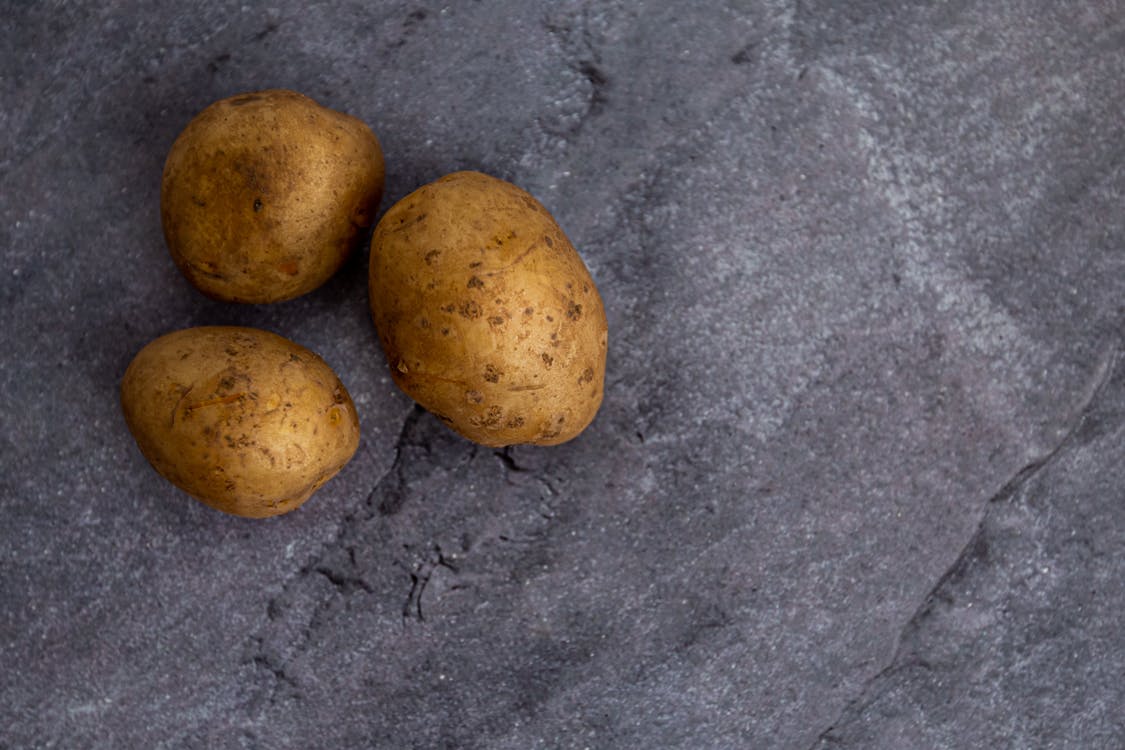 Doing:
Wash the potatoes, then cut them into thin slices.
You apply 1 to 2 slices of potato on the armpit area, leave it for about 20-30 minutes, and then rinse with warm water.
In addition, to increase the effect, you can also squeeze the potato to get the juice and then apply this juice to the armpit area. With potato treatment, you should persist in doing it twice a week to get the most positive effect.