Skincare from nutrition: 4 types of food for better skin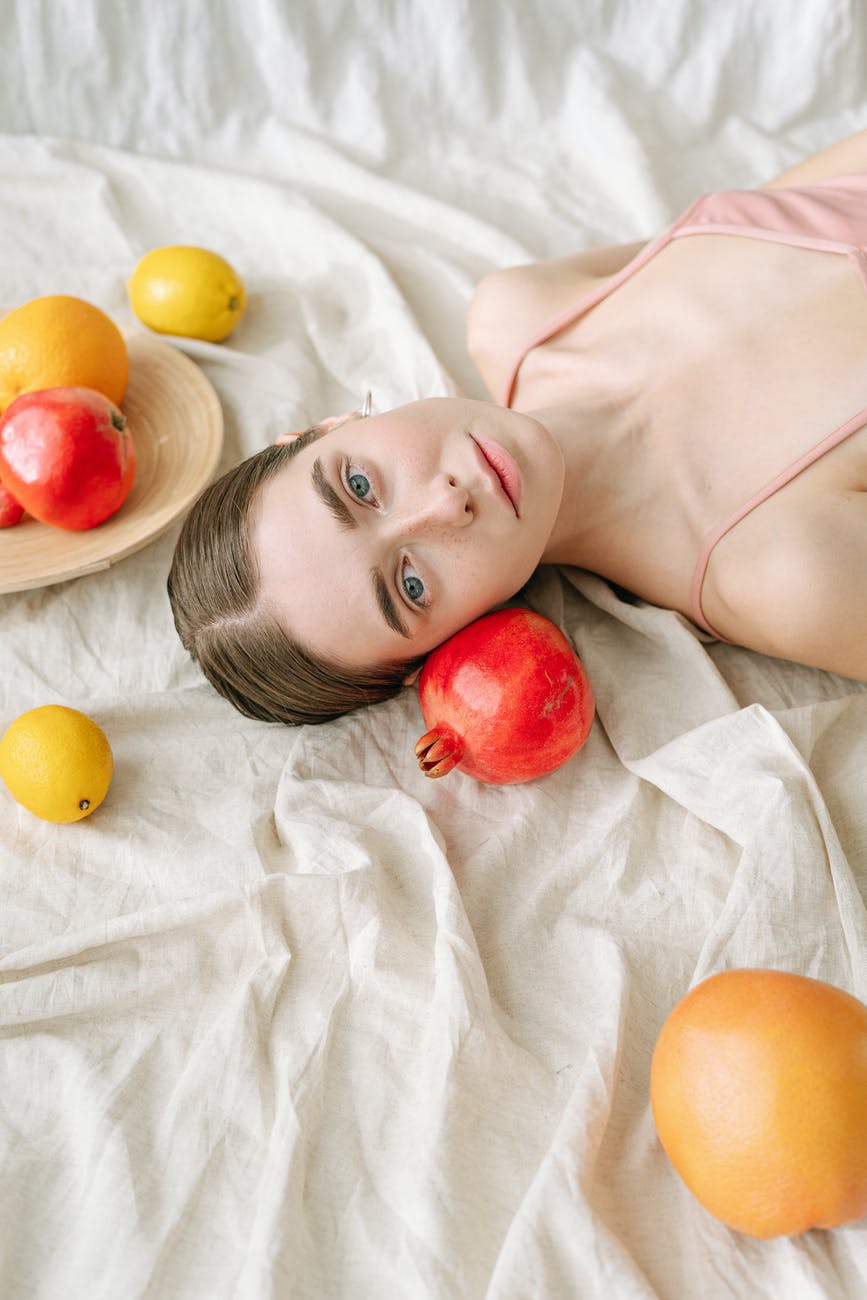 Aging is a natural process of the body that we cannot control. However, a diet with the right foods will help you retain your youth.
As you age, your skin's elasticity can begin to break down, leading to sagging skin and the appearance of wrinkles. At this point, good skincare habits will be the premise to help you fight the signs of aging. Besides, your diet will also have a significant impact on your skin.
If you notice that your skin is starting to wrinkle and begin to sag, here are four foods you need to incorporate into your diet.
Note: This post may contain affiliate links, which means if you buy from my link I might make a small commission. This does not affect the price you pay. See the full affiliate disclosure

 

here.
SALMON
According to a 2012 study, astaxanthin contained in salmon helps improve wrinkles, age spots, and even your skin texture. It is for this reason that salmon is considered an excellent anti-aging "panacea" for women.
In addition, salmon is also a source of essential vitamins for the body. An 85g serving of grilled salmon provides more than 40% of vitamin B11, more than 25% of vitamin B6; vitamin D promotes healthy bones and prevents cancer. According to research results from Harvard University School of Animal Health- USA, Salmon also helps improve blood cholesterol effectively because of its rich amount of omega-3 fatty acids. Therefore, eating salmon also helps you prevent the risk of blood pressure and heart disease.
SLOW COOKING BOND SOUPS
Collagen and elastic tissues are found in the dermis, the dermis of the skin. These ingredients help keep the skin supple and plump. But when the body begins to age, collagen production will also decrease, and the skin will suffer the consequences. However, bone broth will help you prevent this.
It is made by cooking bones from meat, poultry, or fish for a long time, releasing minerals and beneficial ingredients, including collagen. When cooked, collagen breaks down into gelatin containing the amino acids glycine, proline, and hydroxyproline. The body will absorb these amino acids and use them to form new collagen in the skin, improve elasticity, moisture and reduce wrinkles keeping your appearance fresh.
Pomegranate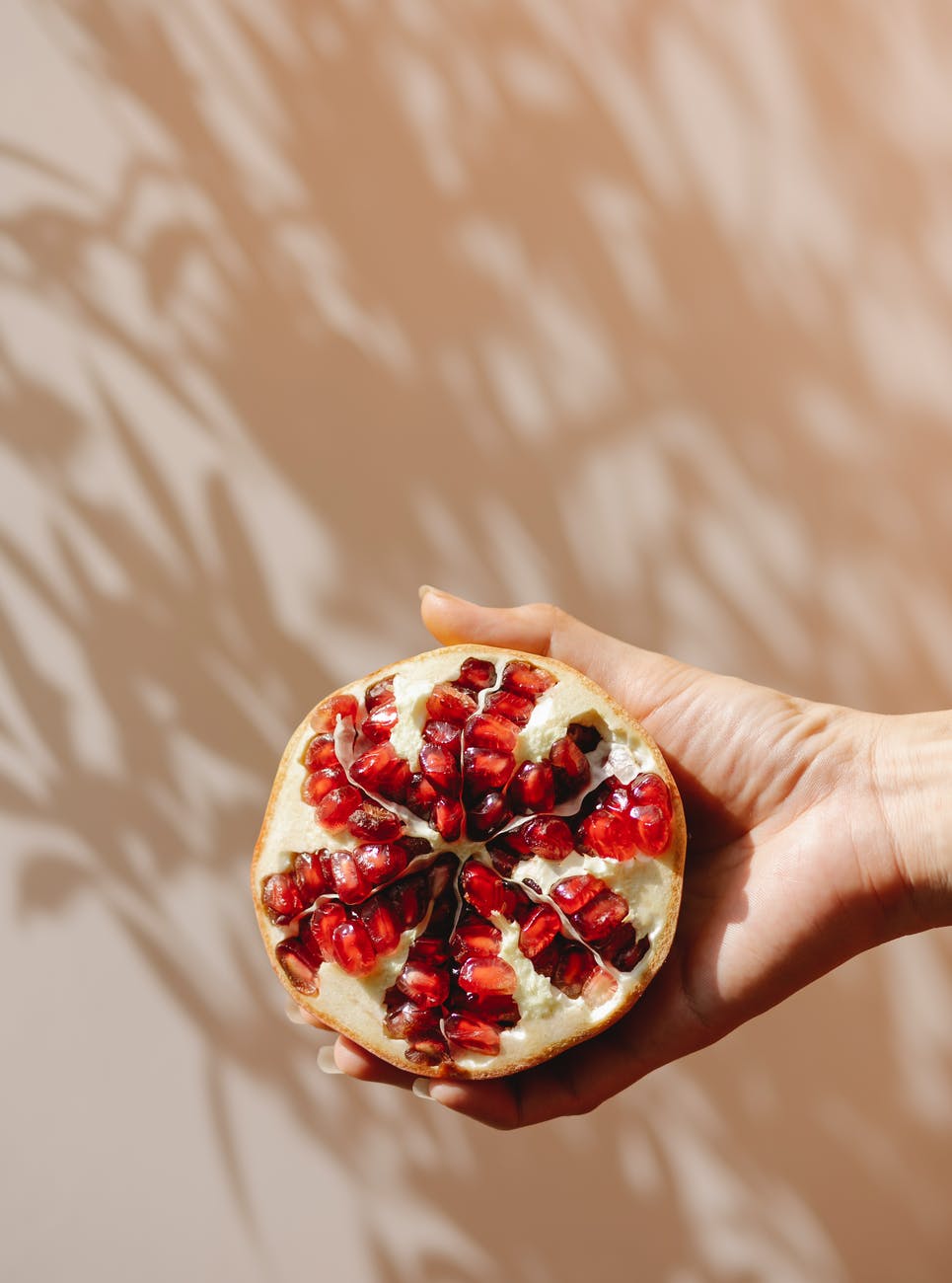 Thanks to many antioxidants, pomegranate becomes a great food to help the skin fight inflammation. Not only that but pomegranate is also known for promoting collagen production in the skin to help you fight the signs of aging most naturally. As reported by Byrdie, pomegranate can prevent hyperpigmentation, age spots and protect your skin from sun damage.
OLIVE OIL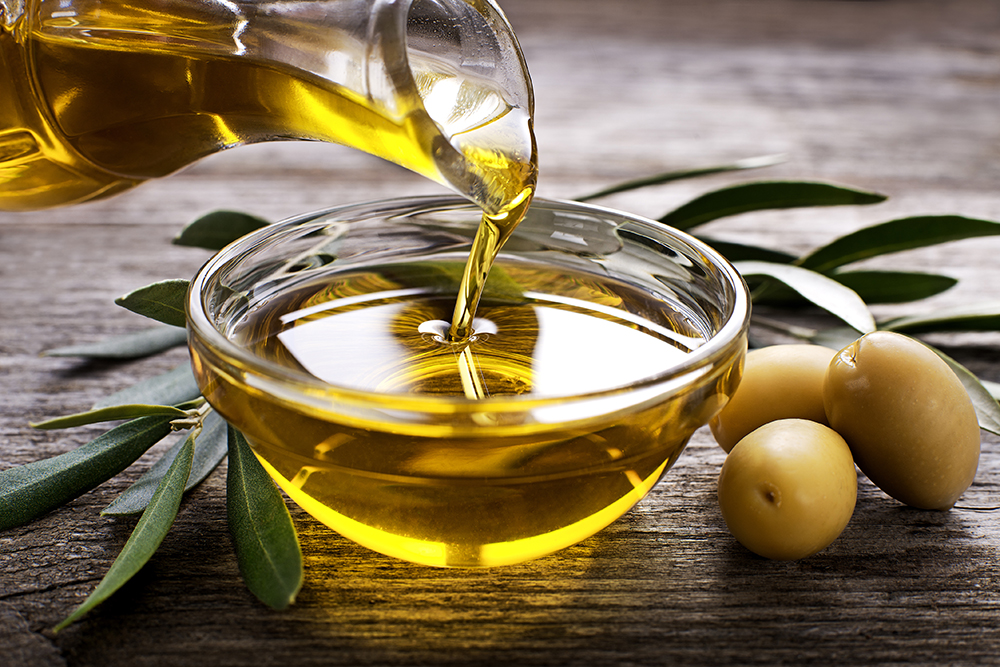 Not only is it a great ingredient to prepare dishes, but olive oil also works to prevent diseases related to aging and make your skin look younger. Almost 73% of olive oil is monounsaturated fat. This ingredient is involved in increasing skin elasticity and firmness. In addition, the researchers also looked at food records and questionnaires completed by middle-aged and older adults. They found that people who ate more monounsaturated fats from olive oil had a lower risk of sun damage than the rest.