Top 6 effective moisturizer serum for oilY skin in summer
Choosing a moisturizing serum for "difficult" oily skin is always a difficult challenge until you know the following 6 suggestions from BeautyStyleHub.
Those who own oily skin are often afraid to use moisturizing products to clog pores and make the skin produce more oil. However, did you know that lack of moisture is the leading cause of oily skin? Therefore, finding the right moisturizer for oily skin is the most innovative way to care for your skin.
The following six moisturizing serums that can absorb quickly without leaving a greasy or heavy feeling are the "saviors" for oily skin. Let's find out together with BeautyStyleHub!
Note: This post may contain affiliate links, which means if you buy from my link I might make a small commission. This does not affect the price you pay. See the full affiliate disclosure

 

here.
KLAIRS RICH MOIST SOOTHING SERUM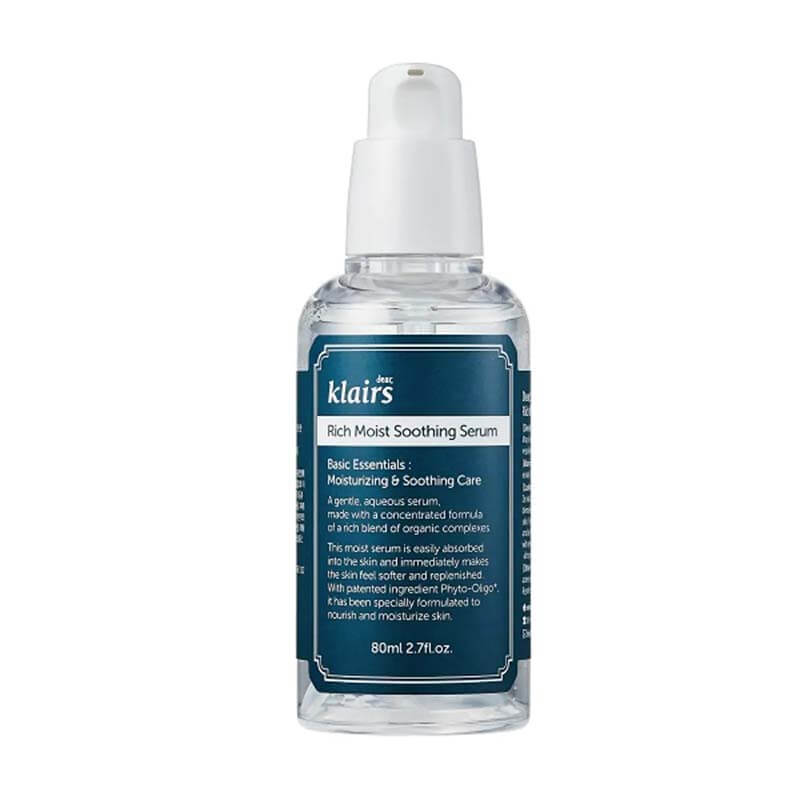 Klairs Rich Moist Soothing Serum is a unique moisturizing product for oily skin loved by many people. Products containing sodium hyaluronate have the outstanding moisturizing ability, smooth skin and improve skin texture. In particular, this serum is also extracted from liquorice root, which can soothe the skin, reduce pigmentation, freckles and sunscreen for the skin.
SKINCEUTICALS HYDRATING B5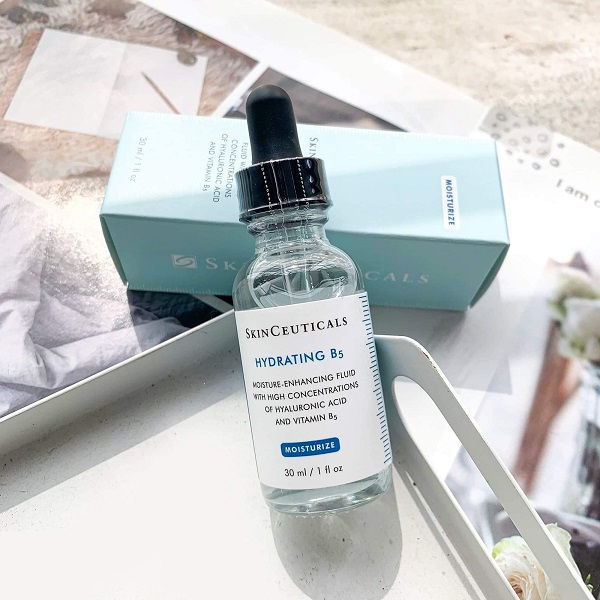 Hydrating B5 is SkinCeuticals' most popular moisturizer for oily skin. The main ingredient of this serum is hyaluronic acid, Vitamin B5, which helps to hydrate and accelerate the recovery of the skin's natural protective membranes. Thanks to its thin and light texture, the Hydrating B5 Gel moisturizing serum penetrates quickly and deeply into the skin, providing essential nutrients.
THE INKEY LIST HYALURONIC ACID SERUM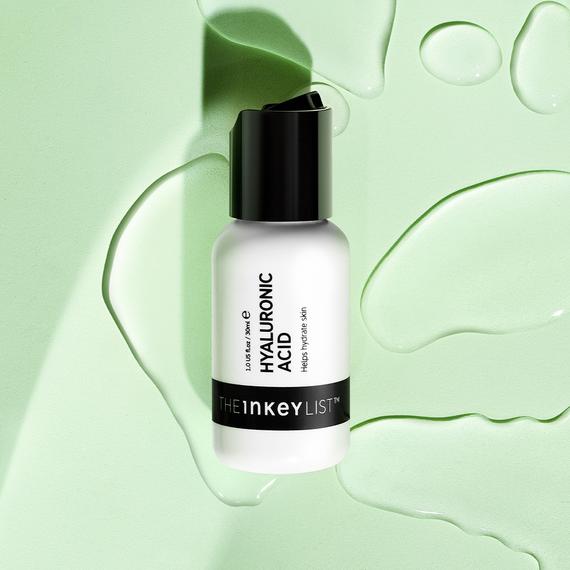 The Inkey List Hyaluronic Acid Serum is a gift for oily skin in the summer. The product's main ingredient is hyaluronic acid – famous for its ability to hydrate because each molecule can carry 1000 times its weight in water, so the product helps the skin become smooth and full of life. Than. In addition, the product also contains matrixyl 3000 – a total peptide capable of repairing the skin from deep within; stimulating collagen production also brings significant anti-ageing effects to your skin.
VICHY MINERAL 89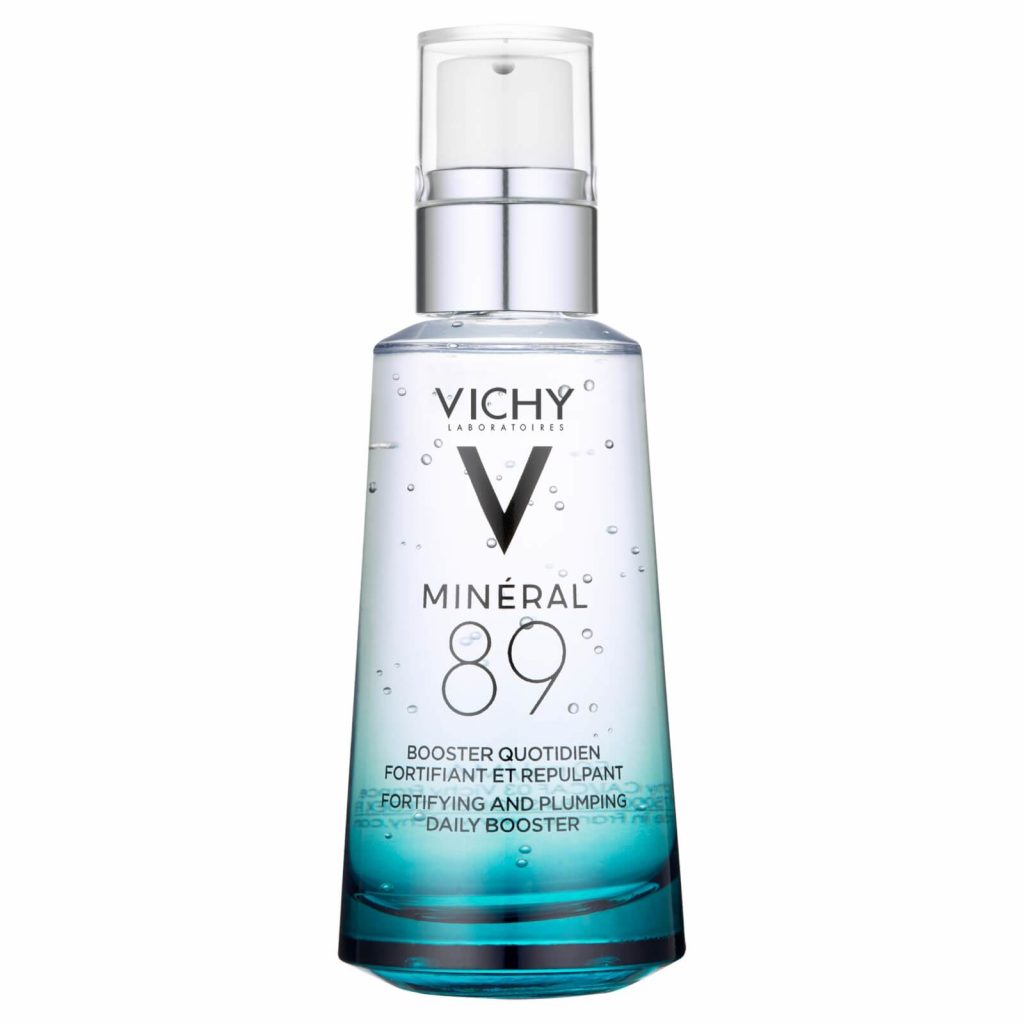 Minéral 89 is a famous moisturizing serum from the famous French cosmetic brand Vichy. The main ingredient is concentrated mineral water, which accounts for 89% of the ingredients in the formula. This is not a common water source but a source of underground water deep in the ground, accumulating countless minerals and nutrients that are very good for the skin. In addition, the product also has moisturizers such as glycerin and hyaluronic acid, whose main effect is to retain water in the cells for moist, smooth skin.
IUNIK BETA-GLUCAN POWER MOISTURE SERUM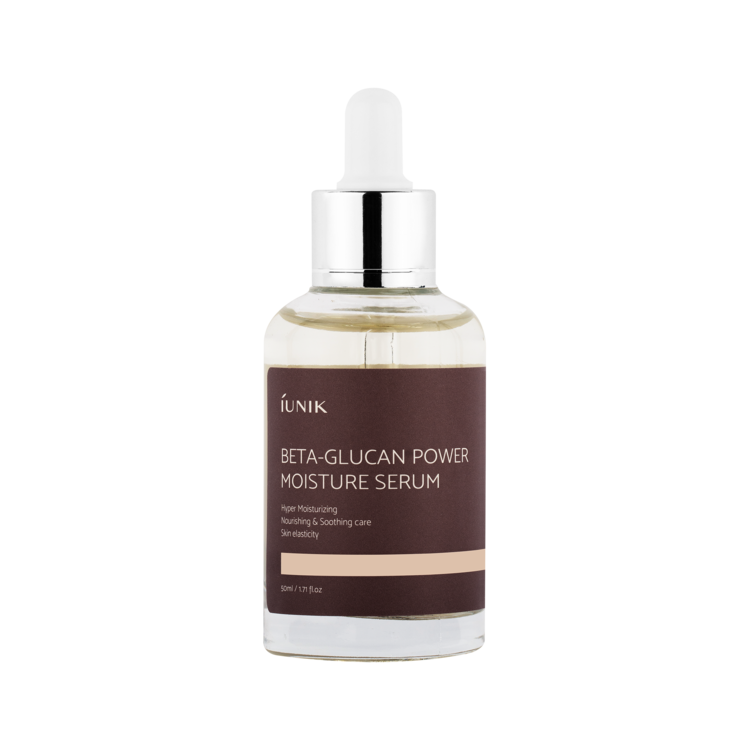 IUnik is a brand recently established but has received a lot of love from young Koreans. Beta Glucan Power Moisture Serum is the most prominent moisturizing serum for oily skin from the company. The product with 100% Beta Glucan ingredient can moisturize 20% more effectively than other moisturizing essences. In addition, Beta Glucan serum also has strong antibacterial properties, helping to prevent the skin's inflammatory process because of acne. The serum texture is thick but absorbs quickly, is not sticky and leaves a long-lasting moisturizing feeling.
INNISFREE GREEN TEA SEED SERUM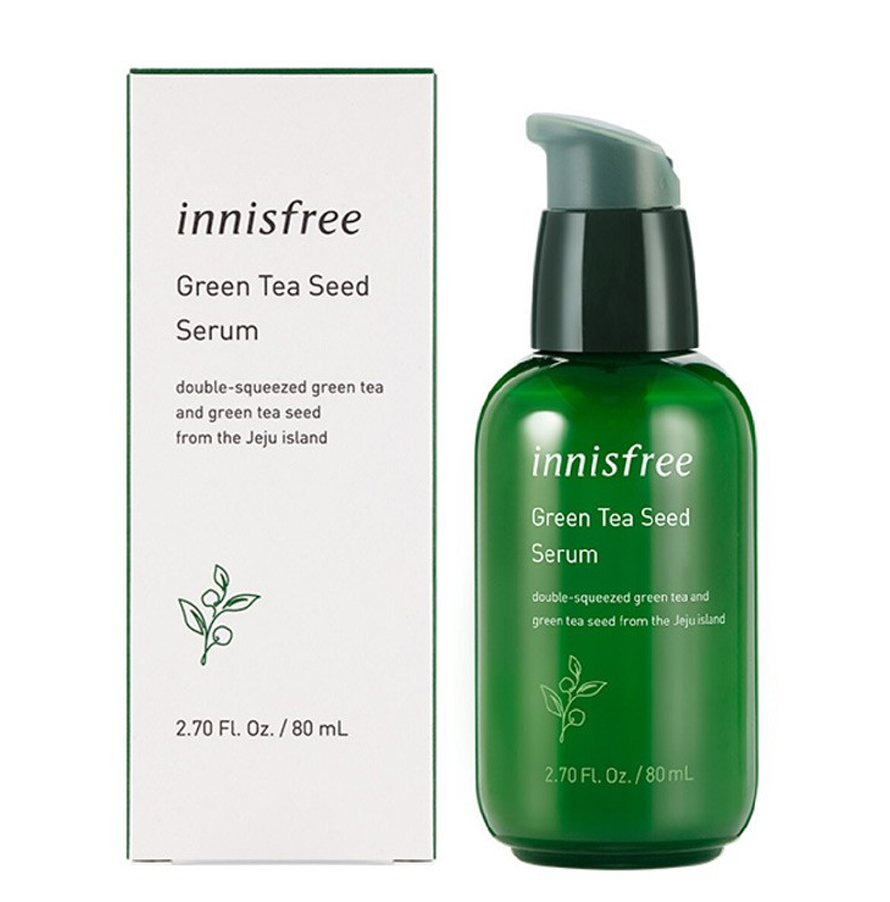 It would be a big mistake to forget the name Green Tea Seed Serum in the best moisturizing serums for oily skin. This quite famous product belongs to the Korean brand Innisfree. With the main ingredient of green tea, this serum helps to moisturize and regulate sebum to make the skin surface clear. A unique feature of this product is that it is produced by Dual Moisture Rising Tech technology. This is an advanced technology that accelerates the moisturizing effect of the skin from deep within. In the long run, the product also limits sebum secretion and balances the skin's moisture.