TOP 8 SPECIAL SUMMER MAKEUP STYLES IN 2021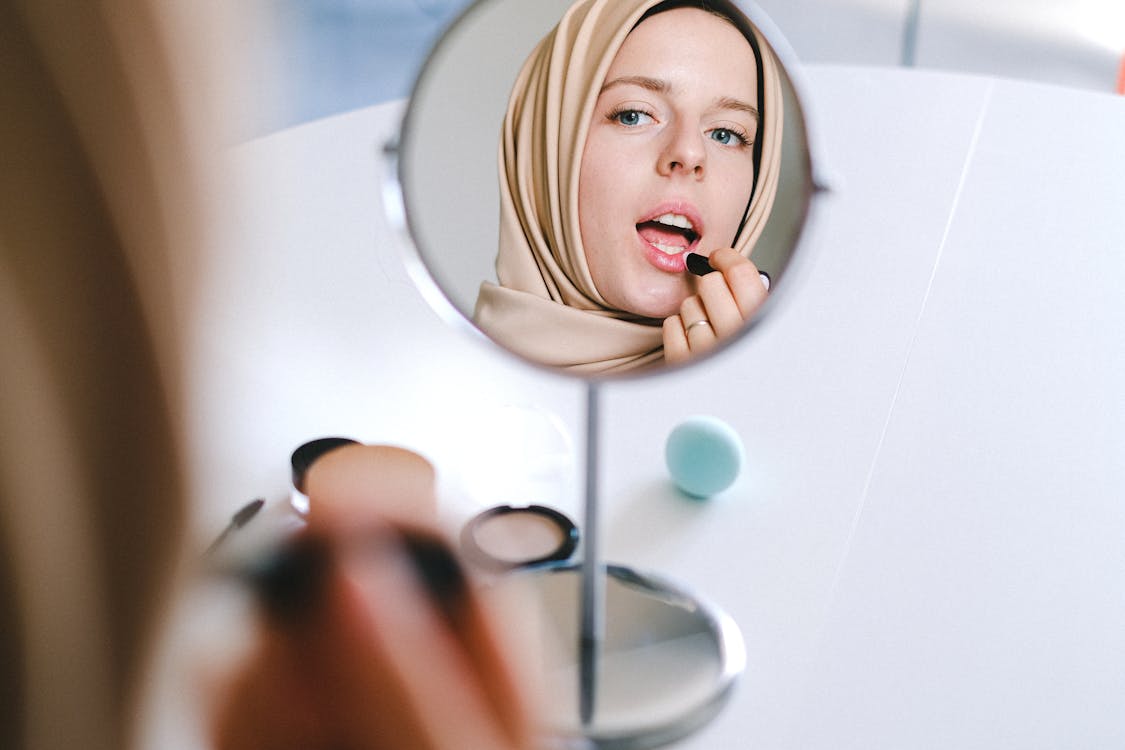 Summer makeup tones are indispensable with bright hot colors or highlights from amazing highlighters. But this year, makeup with purple, blue, or natural, rustic eyes also brings various styles to Summer 2021. Let's take a look at BeautyStyleHub's makeup trends that cause "storms" in the summer of 2021.
SUN-KISSED GLOW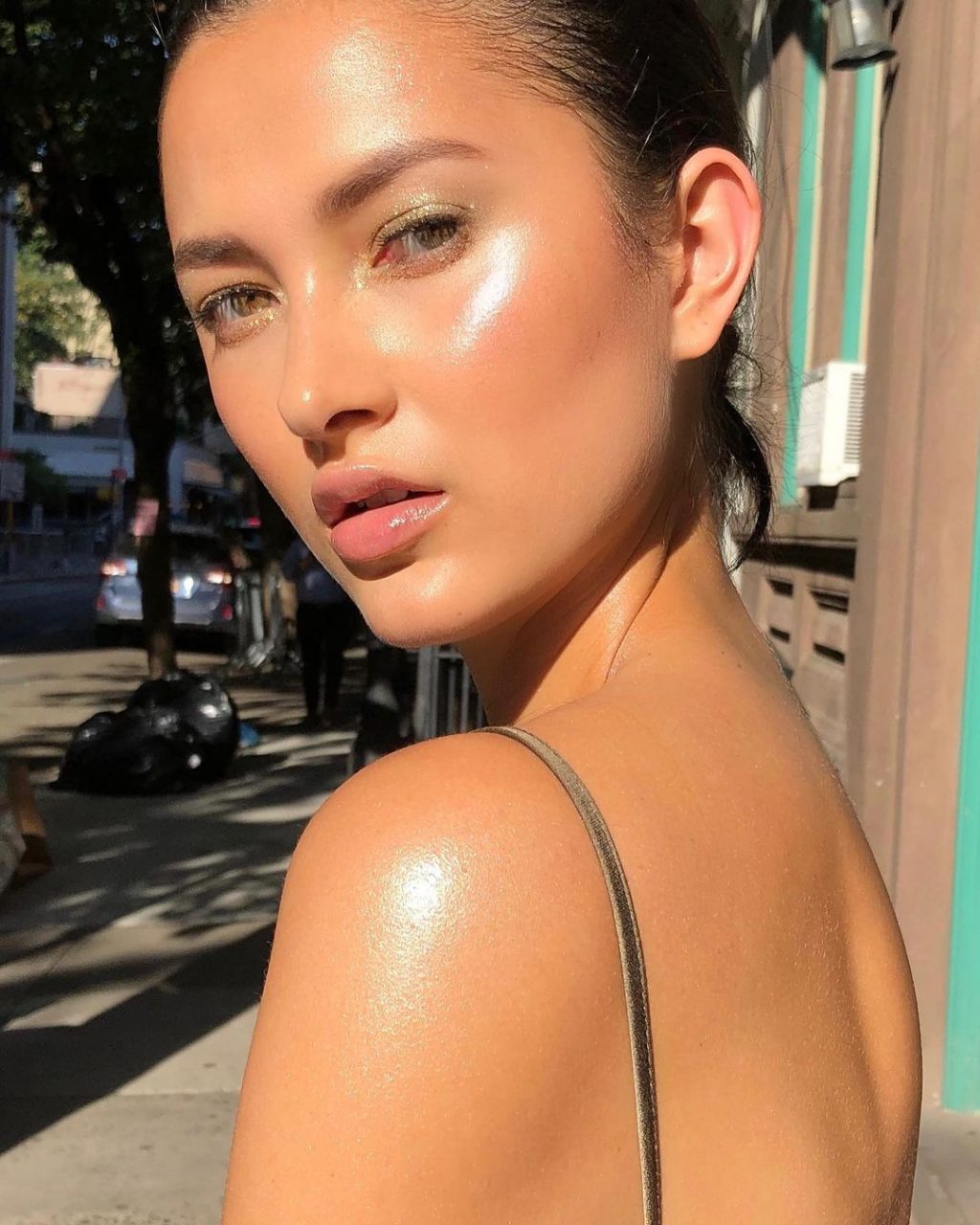 When it comes to summer, we should mention highlighter powder. With the Sun-kissed Glow style from "Highlighter Queen" Nam Vo, a gentle makeup look with eye-catching highlights and highlighter will help you shine like a pretty little sunflower.
BeautyStyleHub suggests you apply a slight shimmer on the collarbone and shoulders to add more charm when wearing a two-piece top.
Note: This post may contain affiliate links, which means if you buy from my link I might make a small commission. This does not affect the price you pay. See the full affiliate disclosure

here.
Sun Kissed Glow Summer Makeup Style
Highlighter is an indispensable part of summer makeup.
GOLDEN HOUR EYES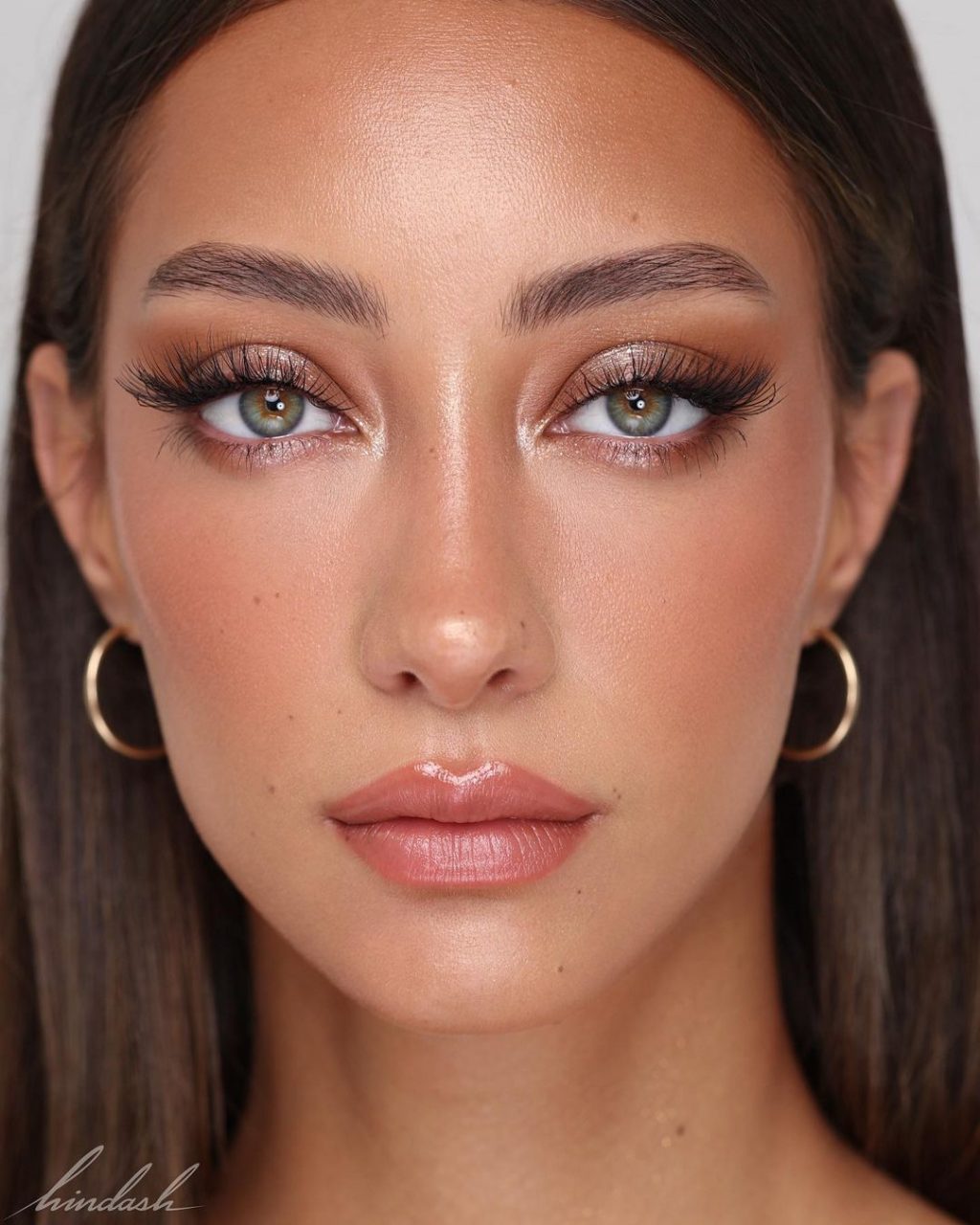 The "sunset" color is a particular inspiration for summer evening makeup tones. First, you need to apply a deep brown color to the top of the eye and 1/3 of the tail. Next, apply shimmer to the eyelids and start using Eyeliner. Don't forget to curl your lashes and add a little mascara for a fuller look. You can check out this look from makeup artist Hindash below.
SUMER BRIGHTS MAKEUP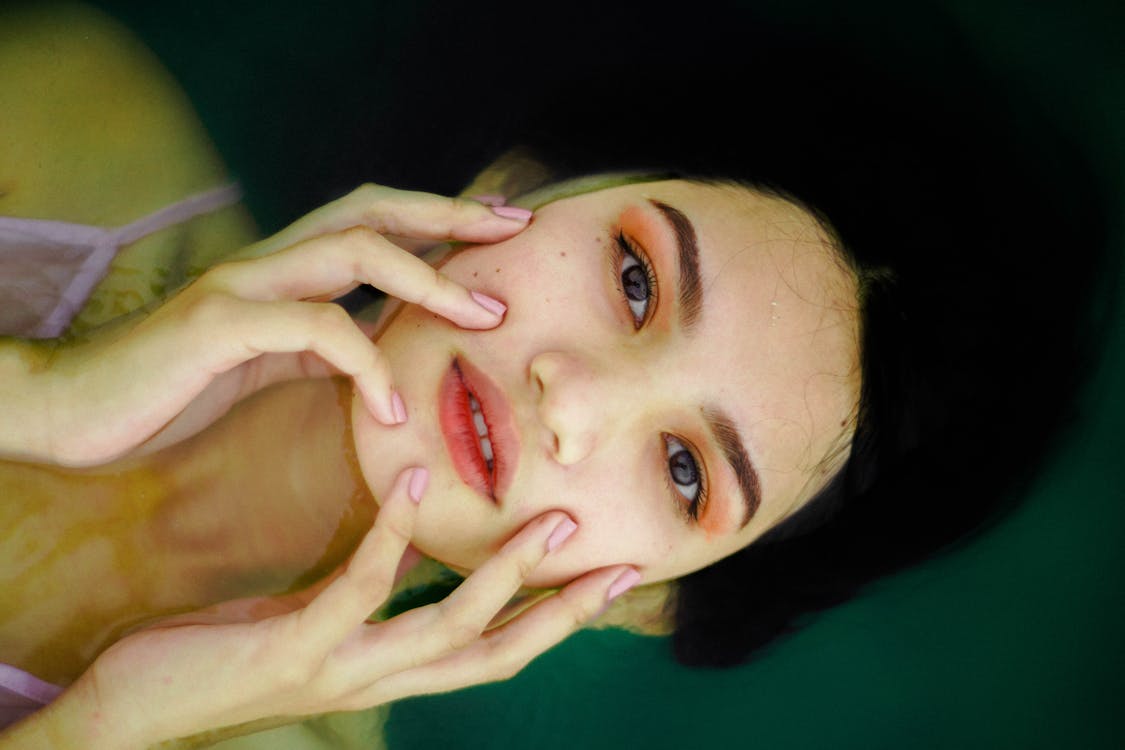 With Sumer Brights Makeup, you will immediately notice the striking greenish-yellow eye color, exuding a bright, sunny summer. Besides, instead of the traditional black Eyeliner, blue will make this makeup style more prominent.
The eyes are the windows to the soul. Yes, but especially for women, beautiful eyes are also the highlight, the attraction, and the eternal beauty of age…
GRAPHIC EYELINER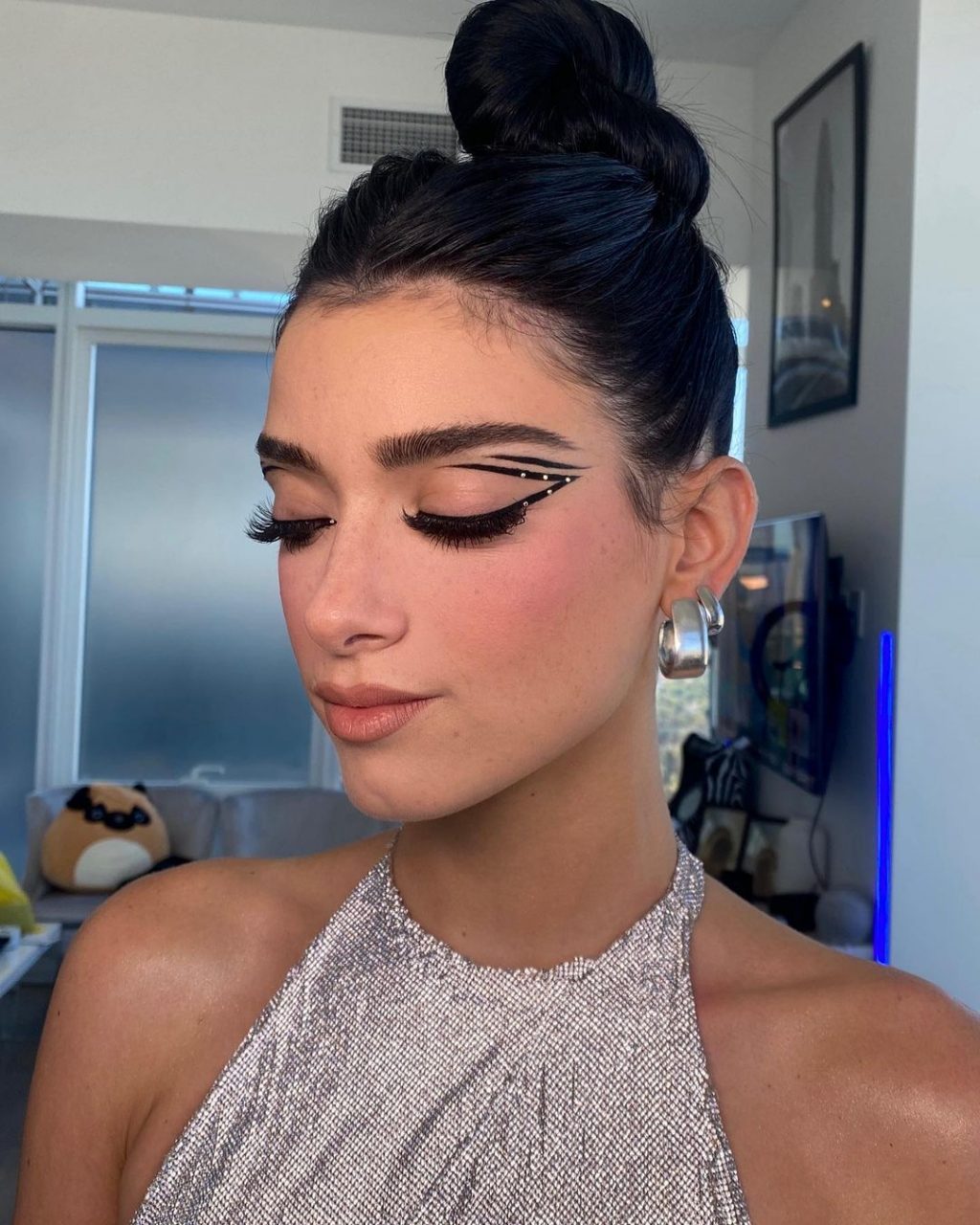 Are you a fan of sharp Eyeliner? Do you always "promote" the traditional cat-eye Eyeliner in every makeup? Then Graphic Eyeliner is a new version of Eyeliner you can't ignore. Start by extending the Eyeliner near the bottom of the eyebrow, then you often draw a diagonal line on the eyelid. You also get a glance at makeup artist Patrickta's rhinestone-trimmed Eyeliner. Let your personality shine and create your Eyeliner!
Graphic Eyeliner eye makeup trend stands out in summer
Graphic Eyeliner has taken the world by storm with its creative lines. Photo: Patrick.
NO-MAKEUP MAKEUP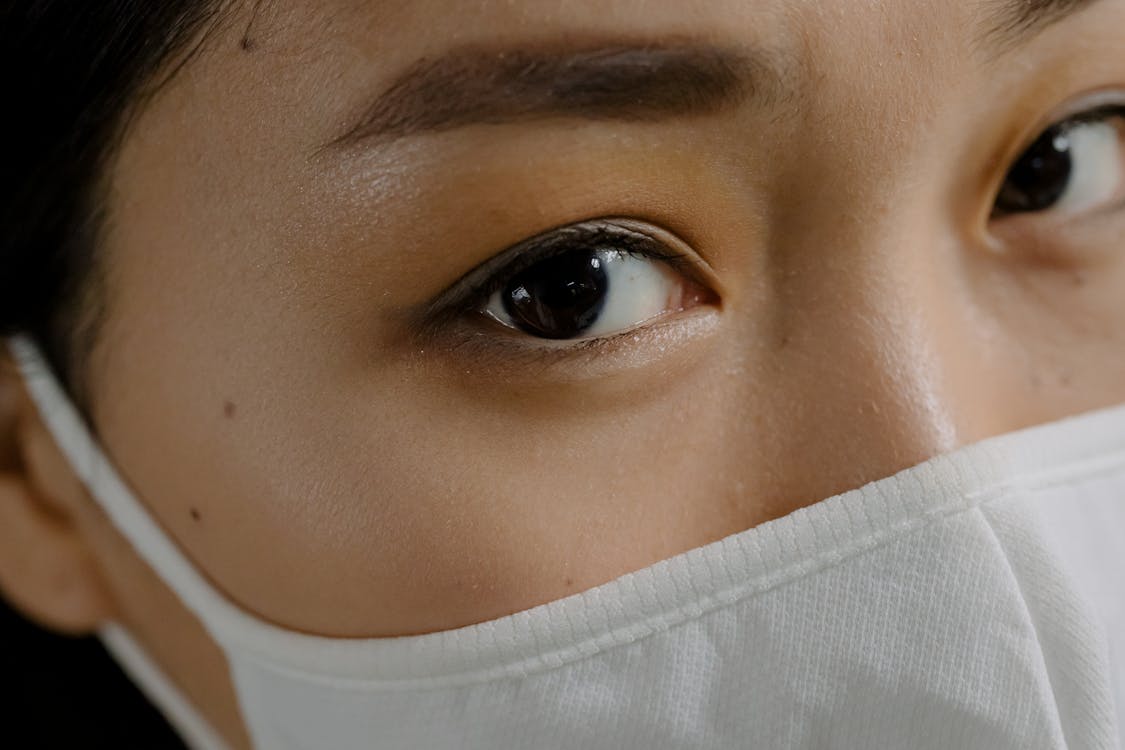 Summer with hot weather, you will also sometimes be tired of cumbersome makeup. Therefore, No-Makeup Makeup was born and became an indispensable makeup style of beauty followers. With this style, you just need to brush your eyebrows and apply mascara lightly. Then choose a favorite lip gloss or nude lipstick and get ready to go down the street with friends.
OMBRE EYESHADOW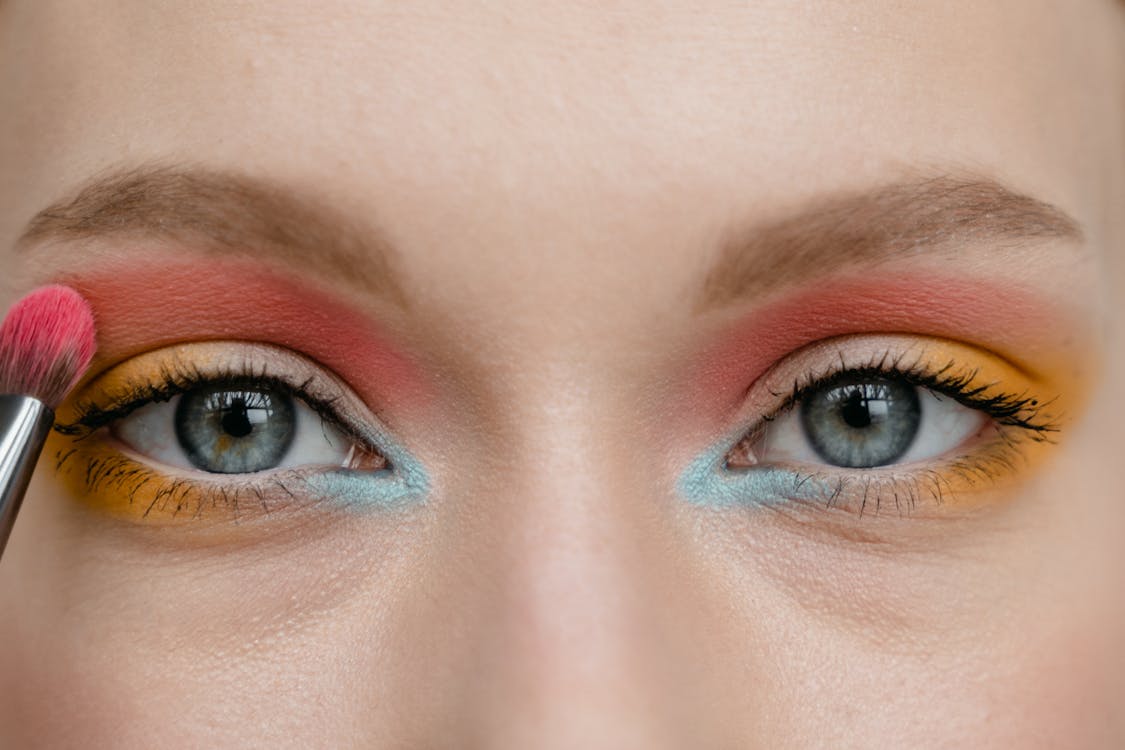 We often find this eyeshadow color quite challenging to combine with lipstick or blush. However, again "makeup master". this girl took the picky eyeshadow color to the next level with Ombre makeup. With this style, focus on pressing the pale blue eye color on the eyelid. And a little lip gloss, light orange blush will help you stand out more.
PURPLE EYESHADOW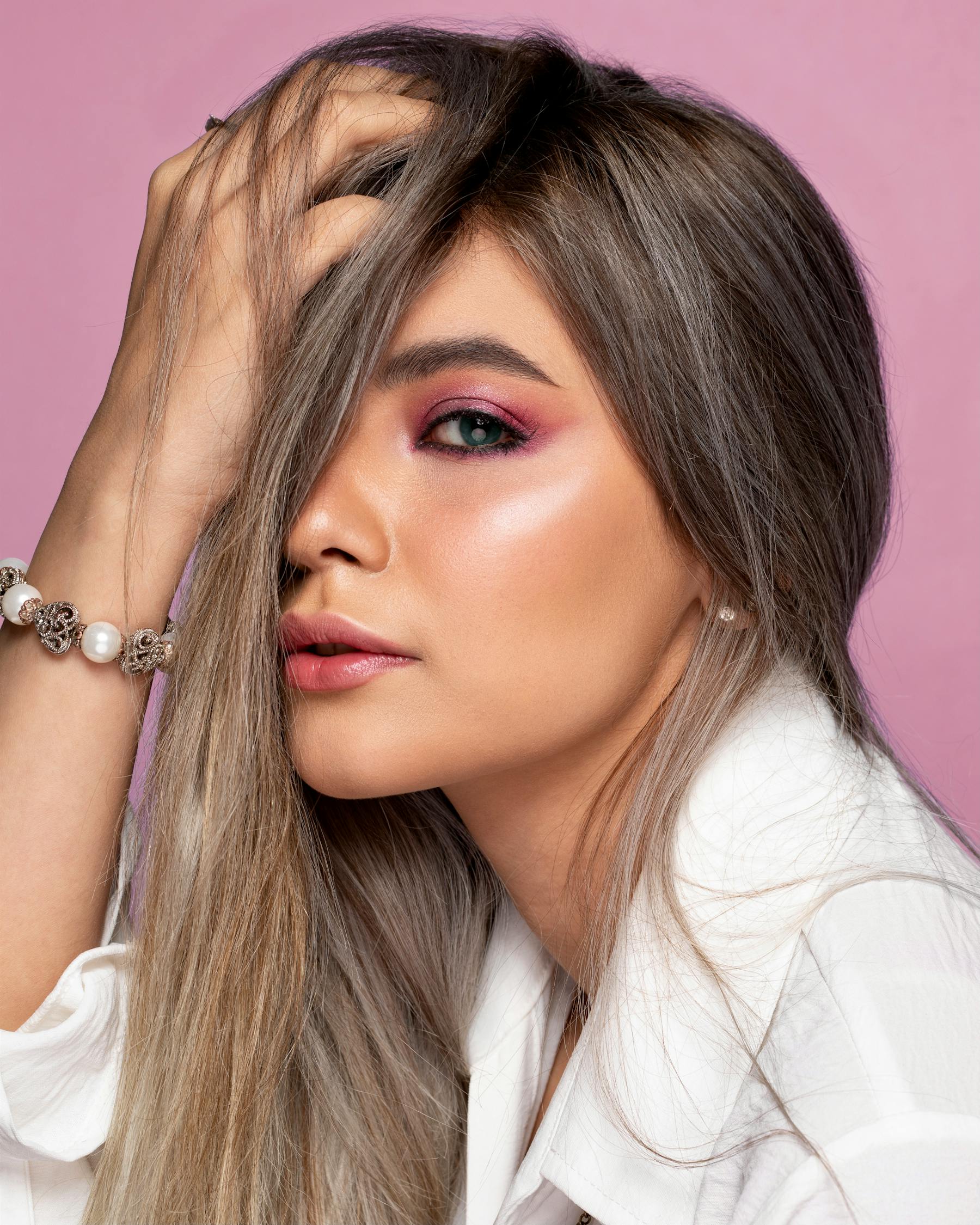 Bold eye makeup is still on-trend, but purple eyeshadow will bring a more poetic summer. The purple color will get you a new feeling like never before. Plus, you can check out this makeup look from singer Dua Lipa with purple eyes and a hint of shimmer. Believe that this will be a makeup style worth trying in the summer of 2021.
SOFT PEACH
Peach, orange tones are a pretty good idea for sweet summer. With this style, you can choose a monochrome makeup style for the overall face. Also, please remember to add mascara and highlighter to accentuate the face more. In addition, adding a thin eyeliner is also an excellent choice to help your eyes look sharper.