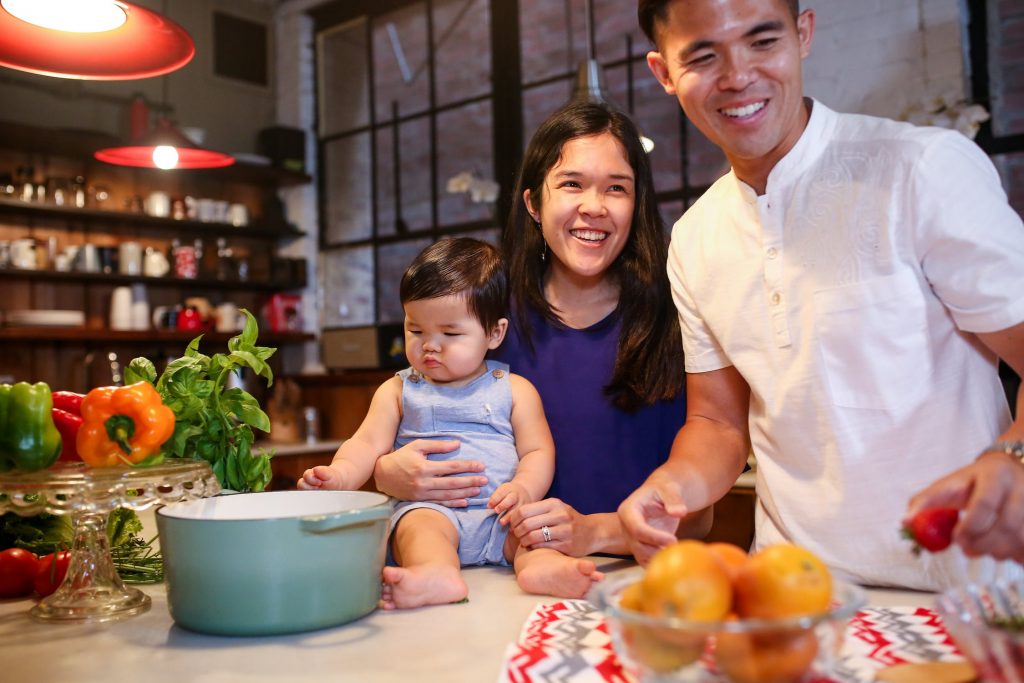 Sitting at home makes us overweight and obese. That's why you should combine exercise and diet at home. A scientific weight loss menu helps you get a slim waist and increases the body's immune system.
Diet to stay fit is always the top concern of many people. However, how to effectively lose weight while keeping good health is not known to everyone. Hopefully, the following simple tips to stay in shape with a quick weight loss menu in a week will help you own the healthy and beautiful body you want.
THE FIRST DAY
Breakfast:
Cup of oats cooked with soy milk served with peanut butter. A butter or apple can be added to make the meal more appealing.
Lunch:
Stir-fried spinach (without salt) served with rice, add a few slices of fresh butter. You should use brown rice because the body wants to have enough energy to function; it cannot be without starch.
As a snack, you can enjoy bananas or yogurt with a bit of honey.
Dinner:
Salad of vegetables, tomatoes, onions and some chicken breast.
2ND DAY
Apply a fast weight loss menu in 7 days to own an ideal body.
Breakfast:
Start your day with a glass of unsweetened orange juice. Add a small slice of biscuit or brown rice cake.
Lunch:
Steamed or fried fish is an excellent suggestion for day 2, combined with fresh cabbage salad. Then you can snack on a banana.
Dinner:
The weight loss menu for dinner is a beef salad (200g beef) and yogurt. Beef is considered an ideal ingredient for people who want to lose weight because it contains low fat and calories. Besides the necessary nutrients, beef also has unsaturated fat and does not contain artificial fatty acids to help you lose weight effectively.
Menu for DAY 3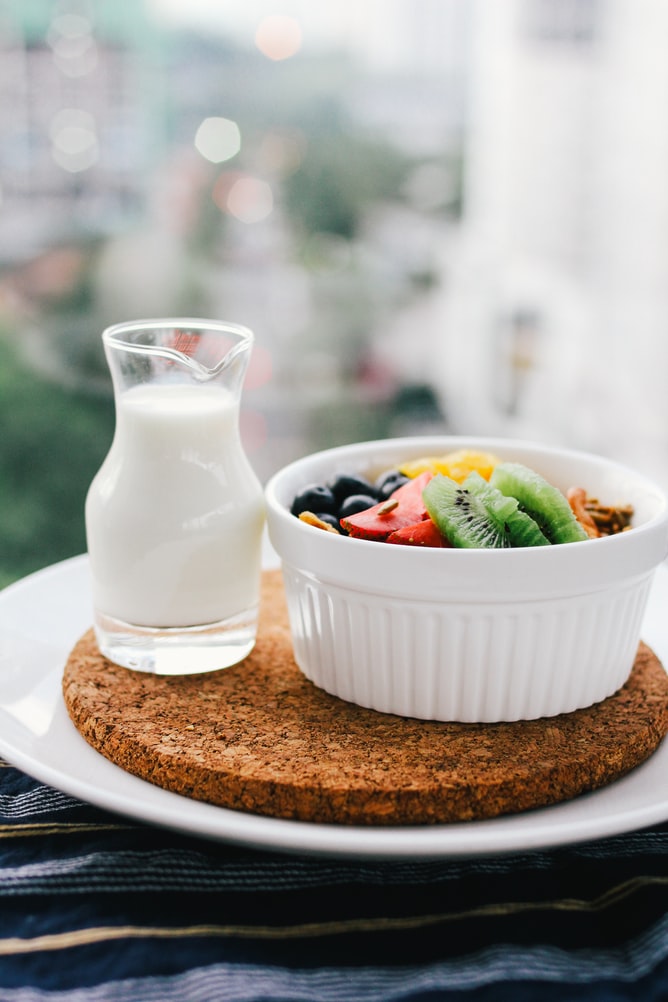 Confidently get back in shape with a scientific diet.
Breakfast:
Sweet potatoes and a glass of soy milk ensure the body has enough energy for a long active day. Instead of eating vermicelli, noodles, pho… you can replenish energy with a sweet potato.
Lunch:
Continue to eat with 300g of boiled or fried fish. Add a cup of tomato juice. Tomatoes contain water, glucose, and a variety of organic acids. Thanks to that, this food helps to eliminate excess fat and helps to beautify the skin effectively.
You can snack on boiled corn as a snack.
Dinner:
Use 200g of fried fish, fresh cabbage salad with cooking oil.
DAY 4 – CONTINUE THE JOURNEY to keep fit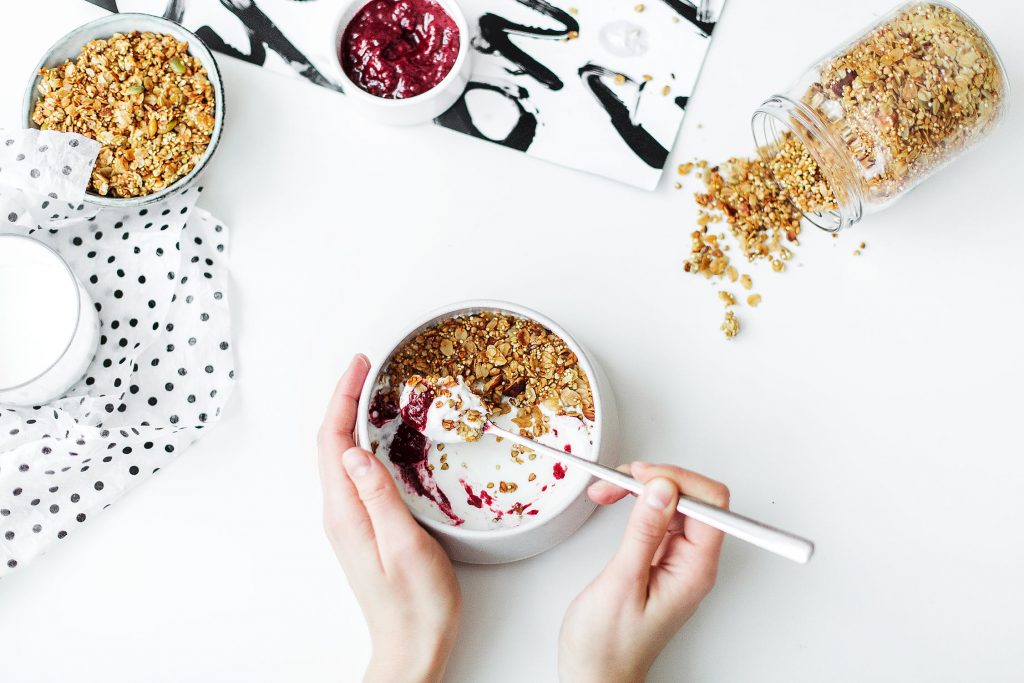 Cereal – simple and effective weight loss secret.
Breakfast:
Cereal of your choice, a banana, and a glass of fresh milk without sugar.
Lunch:
Serve with ½ cup of brown rice, 200 g of boiled chicken, fresh cabbage, and carrot salad. You can snack 1-2 apples to provide vitamins and other minerals for the body to be full of energy. At the same time, supplementing with vitamin C helps the body to increase resistance.
Dinner:
Gently enjoy two hard-boiled eggs, raw carrot salad mixed with cooking oil.
DAY 5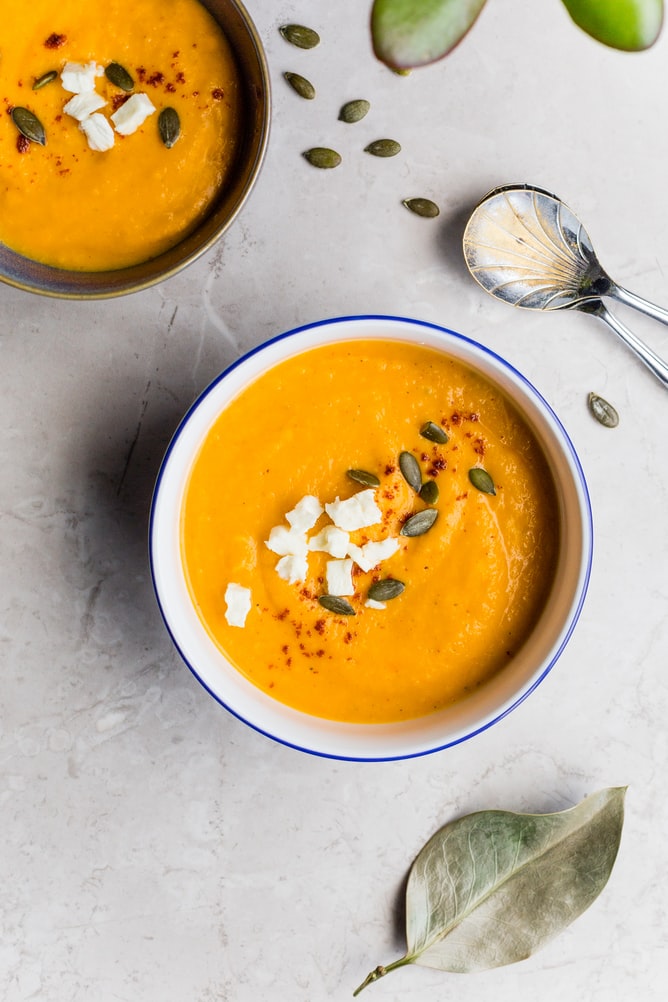 The scientific weight loss menu provides a full range of healthy nutrients.
Breakfast:
Two bananas with a cup of oats. As is known, bananas are often applied to the nutritional meals of bodybuilders or weight loss people today. Because this is a food that provides low calories but is high in fiber, it helps you feel full for a long time but does not cause fat.
Lunch:
Avocado salad mixed with cucumber, steamed black beans with a cup of brown rice. Then lightly use fruit like apple or orange. Eating fruits in moderation can help you control your calorie intake while still providing many essential nutrients for a healthy body.
Dinner:
Make soup from carrots, potatoes, and pumpkin.
DAY 6
Breakfast:
Sweet potatoes and soy milk.
Lunch:
A cup of brown rice served with sauteed cauliflower vegetables and beans. Do not forget to enjoy a banana as a snack to provide enough energy and nutrients for the body.
Dinner:
Salad of vegetables, tomatoes, onions and some chicken breast. However, you need to note that you only take the meat for chicken breasts and remove the skin. Because in 85g of chicken skin, there are 193 calories and 7.6g of fat, while the chicken breast contains only 3g of fat with the same weight. In addition, instead of frying with fat, you should cook or bake it to be better at losing weight and keeping fit.
DAY 7 – CONFIDENCE WITH BEAUTIFUL BODY
Fast weight loss plan but still ensure body health thanks to the weight loss menu.
Breakfast:
Eat a carrot salad with lemon juice and a banana.
Lunch:
300g boiled or fried fish cooked mixed vegetable plate—snack on half an avocado with a spoonful of peanut butter for a snack.
dinner:
Brown rice, boiled meat, and green vegetables.
To get through a successful weight loss journey, perhaps a scientific meal plan is a great idea. This not only helps you quickly get in shape as you want but also improves your body health. Wish you soon have a healthy and beautiful body as desired!