THE EFFECTIVE AND EASIEST SOLUTION FOR CLEANING DARK FACE?
"Stubborn" blackheads are a nightmare for everyone. How to remove these unwelcome acne spots from your beautiful face? Find the answer in the following article.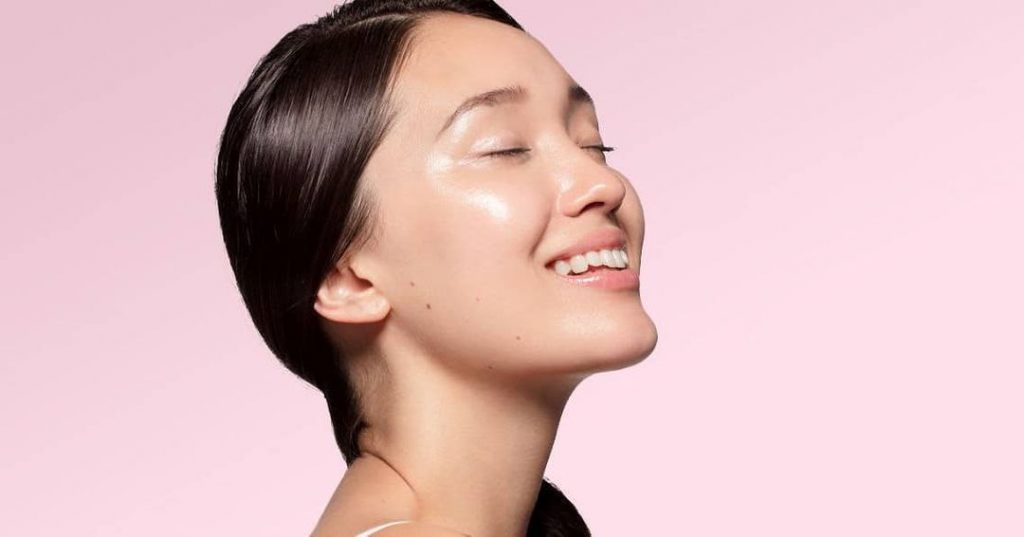 Blackheads are classified as non-inflammatory acne. The appearance of blackheads is caused by the pores being clogged with dead cells, sebum, and bacteria. Because the mouth of the hair follicle is always open on the surface of the skin, the acne nucleus is exposed to air and oxidized, thereby becoming darker. However, because of their non-inflammatory properties, blackheads are pretty easy to treat. We need to work hard to regularly exfoliate, focus on cleaning the skin and limit oil secretion is the best solution to "goodbye" to these acne spots.
The following are simple and effective ways to treat blackheads that you can start doing at home today.
Note: This post may contain affiliate links, which means if you buy from my link I might make a small commission. This does not affect the price you pay. See the full affiliate disclosure

 

here.
CLEANING SKIN WITH OIL
Many people have long trusted the method of cleansing the skin with oil. Natural oils can neutralize and remove sebum on the skin, thereby effectively cleaning the skin. Oil cleansing is also very helpful in repelling blackheads. Dermatologist Hadley King, Clinical Lecturer in Dermatology at Weill College of Medicine at Cornell University, says:
"OIL CLEANING CAN HELP REMOVAL OIL ON SKIN SURFACE. Since BLACKheads form when pores are clogged with dead skin cells and oil, it is a good idea to get rid of excess oil."
You can use natural oils like jojoba, argan or coconut oil to massage all over your face. Massage relaxes skin for 1-2 minutes, and then wash your face with warm water. You need to pay attention to emulsifying thoroughly to remove the oil layer on the skin to avoid excess oil clogging the pores.
Besides, you can also refer to using makeup remover oil instead of regular makeup remover to enhance cleaning for the skin every day.
GREEN TEA MASK
It can be said that green tea has been and is a well-known ingredient that is widely used in cosmetics. Dermatologist Hadley King also explains further:
"Green tea contains a large amount of EPIGALLOCATECHIN GALLATE (EGCG) – A type of POLYPHENOL that helps improve excessive oil secretion on the skin and limit the formation of acne."
And EGCG is also great for improving blackheads. Because this substance has anti-androgen properties and reduces sebum production, reducing excessive sebum production will effectively reduce blackheads. Besides, green tea also has anti-inflammatory, antioxidant and antibacterial properties that help prevent blackheads from coming back.
Besides, you can also refer to how to make your green tea mask at home. The first step is to create a cup of green tea as usual. Then you separate the tea grounds and mix them with honey. Apply the mixture to your skin and relax for 10-15 minutes. Next, wash your face with warm water. Repeat this two times a week!
CLAY MASK
Referring to the method of "killing" blackheads, we cannot mention clay masks. This type of face is effective in absorbing excess sebum on the skin. Thereby limiting the formation of blackheads. The clay mask acts like a magnet to help draw out accumulated dirt. And your pores will also be noticeably more apparent. Besides, clay masks are also considered a gentle physical exfoliation method to help remove the stratum corneum on the skin.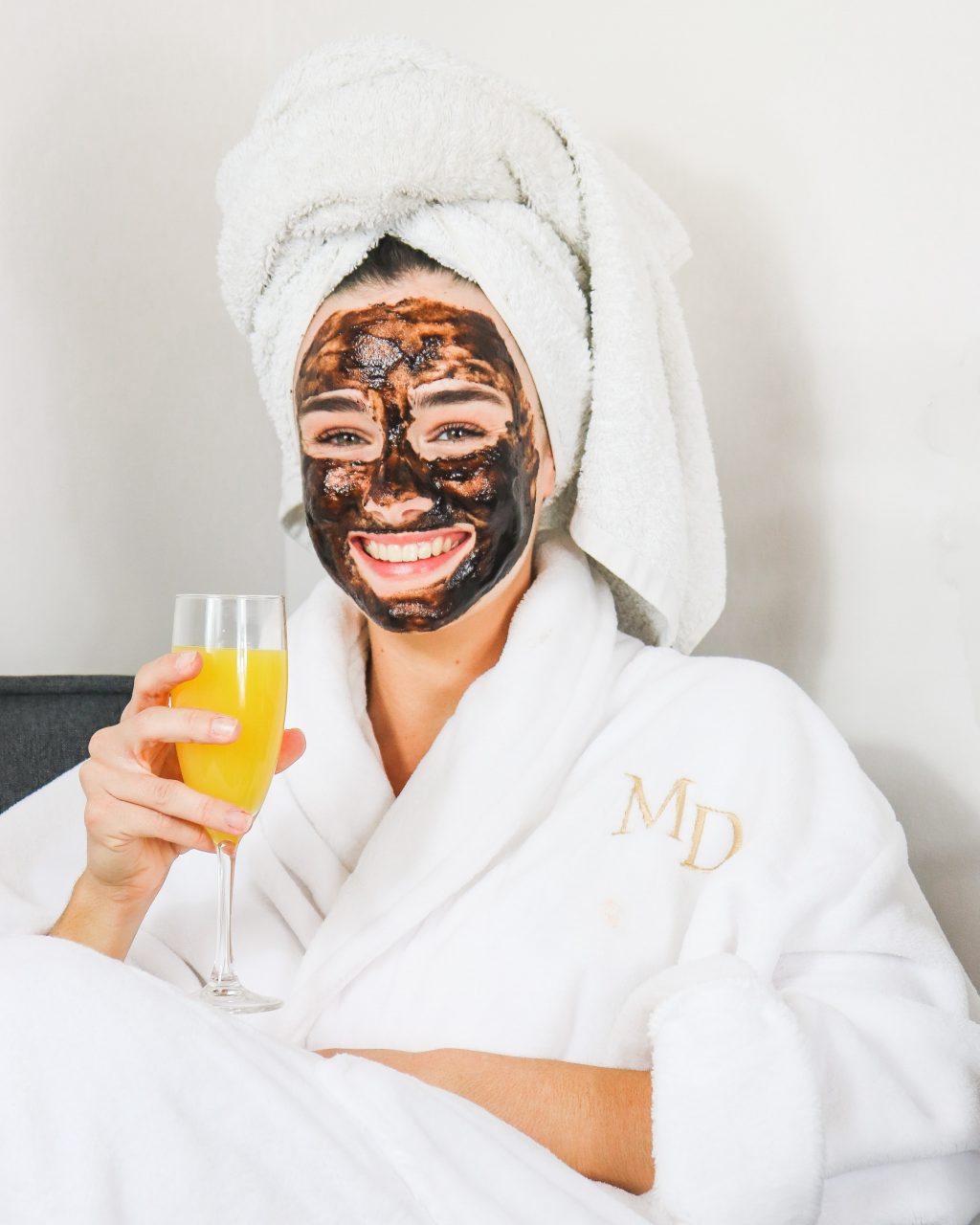 In the cosmetic market, clay is the source of inspiration for many cosmetic brands. And here, BeautyStyleHub would like to introduce to you two clay mask products trusted by many beauty believers to clean blackheads.
KIEHL'S RARE EARTH DEEP PORE CLEANSING MASQUE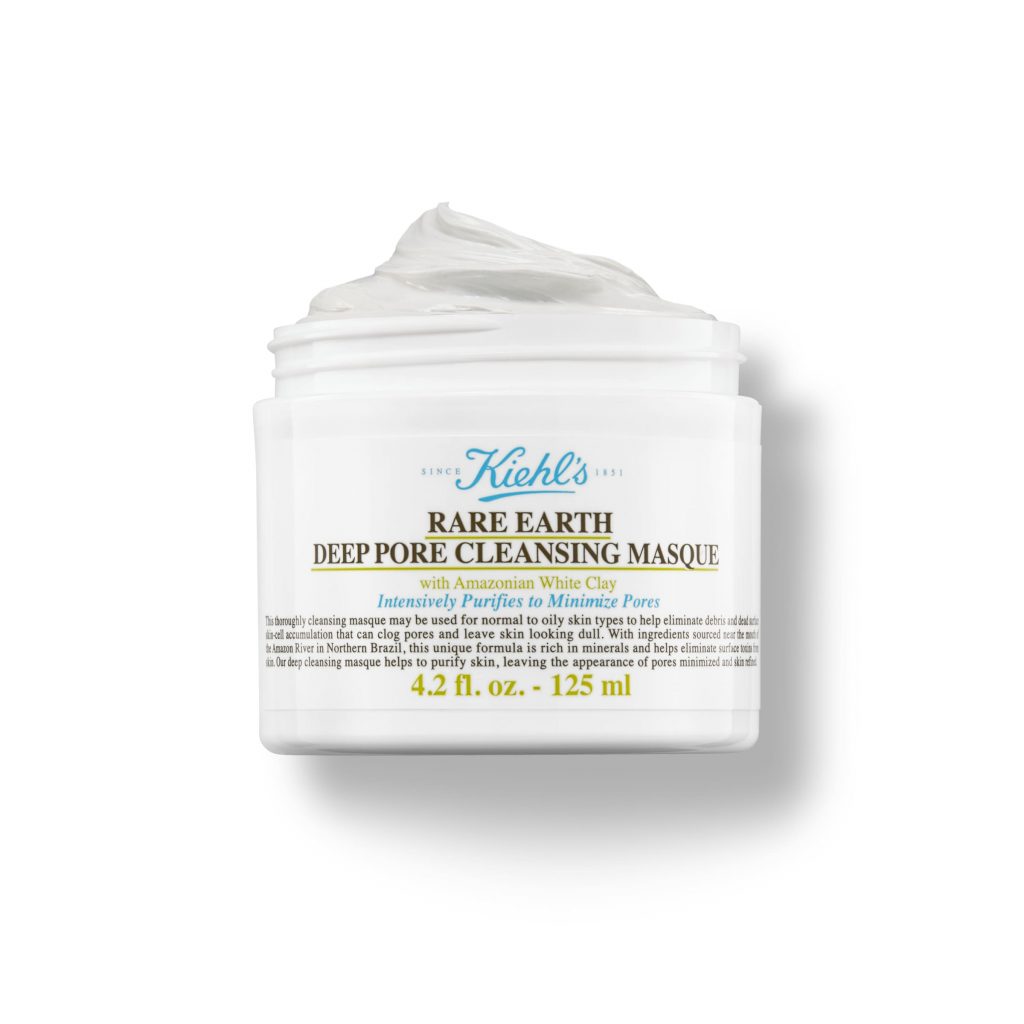 Referring to clay, beauty believers definitely cannot ignore products from Kiehl's brand. The same main ingredient is magnesium-rich Bentonite clay that effectively absorbs excess oil. Your skin will be deeply cleaned and effectively tighten pores. In addition, the product also contains white clay (Kaolin) containing many minerals such as calcium and zinc that are beneficial to the skin. Besides, the BHA contained in the product also supports burping exfoliates, treats acne, fades scars, anti-ageing reduces inflammation.
INNISFREE SUPER VOLCANIC PORE CLAY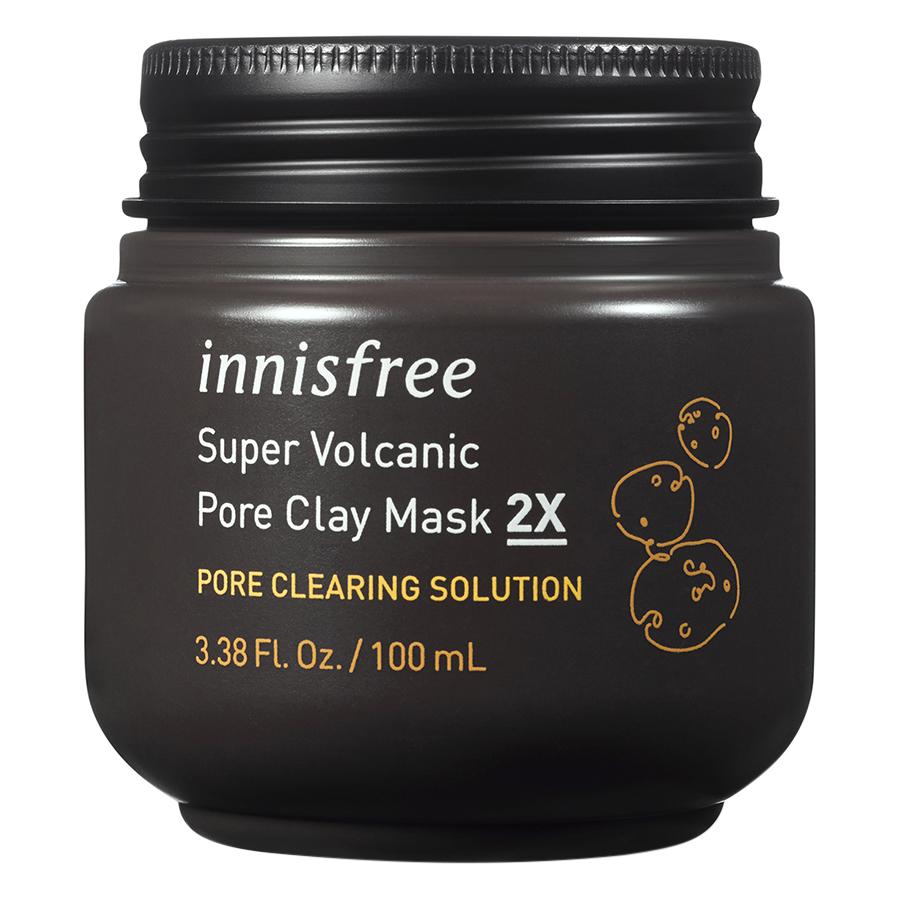 This is Innisfree's famous clay mask line, which helps to brighten the skin, exfoliate and balance the skin's pH. Besides, the product's clay layer also helps clean the skin deep into the pores, thereby limiting the formation of blackheads and acne. Innisfree Super Volcanic Pore Clay also contains AHAs that help stimulate the skin's collagen production.
DEPARTMENT OF CLEANING METHODS
In addition to natural methods, we can also use acids to "kill" blackheads. The pioneer is BHA (Beta Hydroxy Acid), an acid that can dissolve oil and penetrate deep into the skin. BHA helps open pores and cleanse the skin from deep inside. This type of acid also helps eliminate and limit the formation of acne effectively.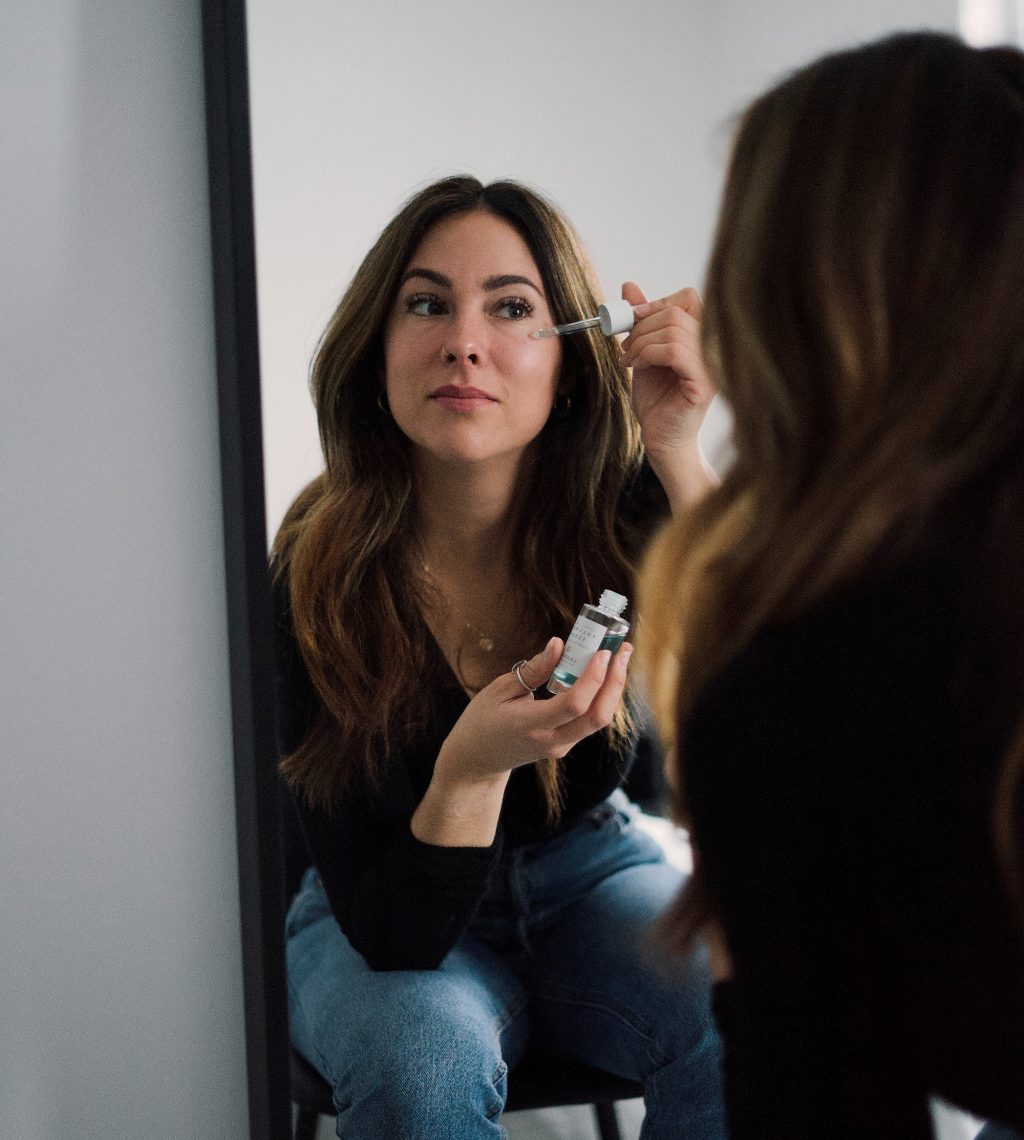 If your skin does not react to BHA, then AHA is also considered an effective blackhead treatment. AHA – Glycolic Acid, an alpha-hydroxy acid that gently exfoliates the surface. Union Square Laser Dermatology-certified dermatologist Jennifer MacGregor says:
"I BELIEVE IN USE AHA TO Exfoliate and CLEAN PORES BECAUSE OF SAFETY CHARACTERISTICS. WE DON'T NEED TO BE OVER-DEPENDENT ON TOO POWERFUL EXCELLENT ACTIVITIES TO LIMIT Irritation."
Besides AHA / BHA, Retinol is also often used to "fly away" blackheads on the skin. Retinol can reduce pore congestion by decreasing the stickiness of dead skin cells. Your pores will be more open, and Retinol also helps accelerate skin regeneration. However, you need to consult a dermatologist carefully because Retinol will easily cause skin irritation if you do not use it correctly.
COSRX BHA BLACKHEAD POWER LIQUID
Unlike cosmetic products containing BHA, Cosrx BHA Blackhead Power Liquid has the main ingredient, Betaine Salicylate. Compared to acid salicylate, Betaine salicylate is gentler and more suitable for more sensitive skin. The pH of the product is maintained at 4.0, which is the crucial point that helps Cosrx BHA Blackhead Power Liquid be appreciated more than other products on the market.
PAULA'S CHOICE RESIST WEEKLY RESURFACING TREATMENT 10% AHA
With a concentration of 10% AHA, this product from Paula's Choice house will surely make you unable to repel blackheads. Besides, this exfoliating product also supports the skin to stimulate collagen production. With long-term use, your skin will gradually improve its surface and regenerate effectively. In addition, AHAs are also well known for brightening and even skin tone. Product pH is maintained at 3.5 – 3.9.